Taihe Gemini Ibarat Microsoft Surface yang 'Tak Bernyawa'
Bukan tablet, melainkan monitor portable yang sangat fleksibel penggunaannya
Glenn Kaonang - 13 February 2019
Monitor portable kedengarannya kurang begitu berguna bagi sebagian besar orang. Wajar, mengingat mayoritas akan lebih memilih membeli tablet ketimbang sebatas layar yang tak 'bernyawa'. Kendati demikian, kita tak boleh lupa dengan mereka yang terbiasa bekerja menggunakan dua monitor.
Mereka yang sudah terbiasa dengan setup semacam ini di meja kerjanya, tentu akan merasa sedikit kesulitan ketika harus bekerja di luar, di kedai kopi misalnya. Dan inilah yang menjadi salah satu alasan di balik lahirnya perangkat bernama Taihe Gemini berikut ini.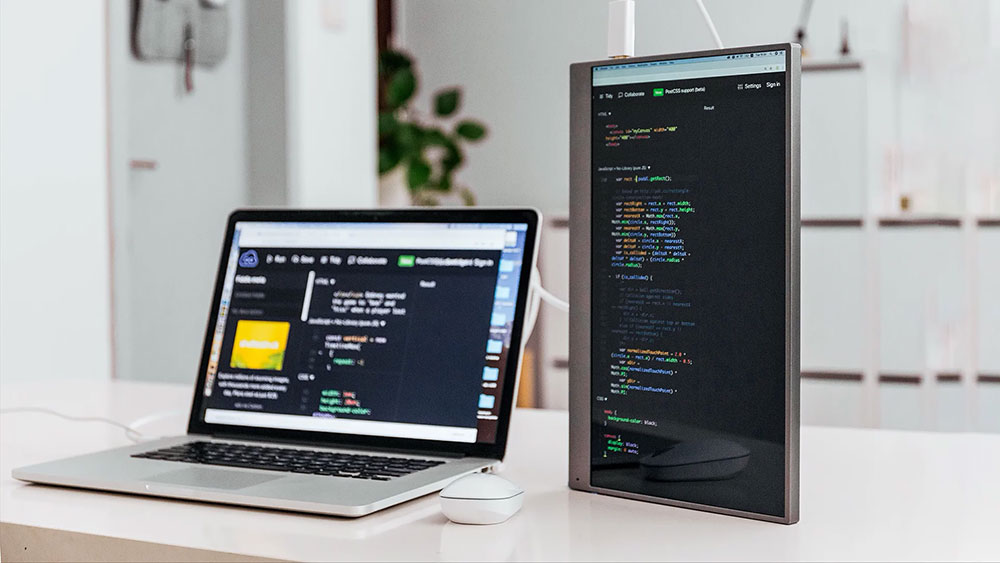 Seperti yang bisa Anda lihat, wujudnya mirip dengan tablet Microsoft Surface, akan tetapi perannya tidak lebih dari sebatas display tambahan saja. Letak kemiripan utamanya tentu terdapat pada kickstand terintegrasi yang dapat menopang perangkat dalam beragam sudut. Pertanyaannya, mengapa ia bisa sampai dibuat hampir rata dengan permukaan meja kalau fungsinya hanya sebatas menampilkan konten saja?
Well, Taihe rupanya telah menyiapkan dua varian Gemini. Dua-duanya sama-sama mengemas layar 15,6 inci, tapi yang pertama mengemas resolusi 4K dengan dukungan 100% spektrum warna Adobe RGB, sedangkan yang kedua mengemas resolusi 1080p dan merupakan sebuah panel sentuh.
Varian touchscreen ini akan sangat ideal digandengkan dengan ponsel seperti Samsung Galaxy Note 9 yang mendukung fitur DeX (Desktop Experience). Jadi setelah tersambung, kita bisa langsung mengoperasikan Taihe Gemini layaknya sebuah tablet, dengan tampilan sistem operasi mirip perangkat desktop.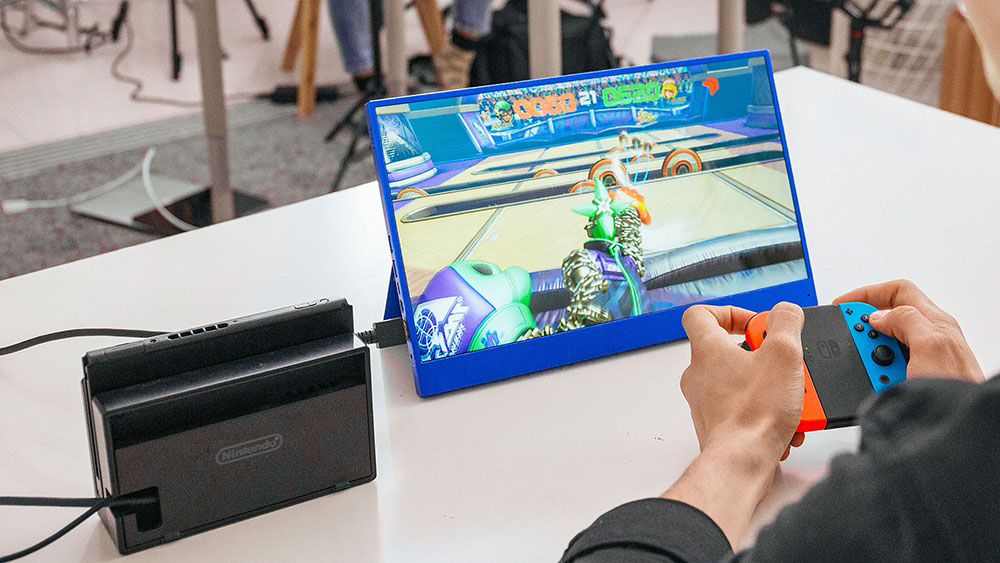 Apa saja perangkat yang bisa disambungkan ke Gemini? Banyak, terutama jika Anda memilih varian yang berlayar 4K. Varian ini datang membawa port HDMI, Mini DisplayPort, USB-C, dan sepasang port USB 3.0. Varian 1080p-nya di sisi lain agak lebih terbatas dengan hanya dua port Mini HDMI, dua micro USB dan USB-C.
Sebagai perangkat portable, tentu saja Gemini mengusung baterainya sendiri. Dalam satu kali pengisian, Gemini diyakini dapat beroperasi sampai sekitar lima jam, lebih dari cukup untuk satu sesi bekerja di kedai kopi.
Kampanye crowdfunding Taihe Gemini di Kickstarter masih menyisakan beberapa hari, dan targetnya sudah jauh terlampaui. Harga paling murah yang bisa didapat para backer adalah $189 untuk varian 1080p atau $329 untuk varian 4K. Harga retail-nya masing-masing diestimasikan berkisar $299 dan $499.
Sumber: The Verge.
Are you sure to continue this transaction?
processing your transaction....