Teknologi Ekspansi Memori Hadir pada OPPO A74 5G dan Reno 5F
Memory Expansion tidak hanya ada pada Reno 5 dan Reno 5 5G saja
Bagi Anda pengguna OPPO A74 5G dan Reno5 F yang merasa kekurangan RAM tampaknya segera terbebas dari rasa khawatir. Pasalnya, setelah meluncurkan fitur yang bernama Memory Expansion pada perangkat A74 4G dan disusul perangkat Reno5 dan Reno5 5G, kali ini OPPO Kembali membawa teknologi ini untuk perangkat A74 5G dan Reno5 F. Tentunya, teknologi ini akan membuat sebuah smartphone tidak lagi kekurangan memori (RAM) saat sedang digunakan.
"Kami telah menerima tanggapan yang luar biasa semenjak peluncuran awal fitur ini sehinggaa membuat sangat antusias untuk membawa teknologi ekspansi memori inovatif kami ke perangkat OPPO yang lebih luas," kata Aryo Meidianto A, PR Manager OPPO Indonesia. "OPPO berupaya untuk memberikan penigkatan kinerja yang kompetitif dan pengalaman baru yang berpusat pada pengguna kepada pengguna kami, maka dari itu kami membawa teknologi ekspansi memori pada dua perangkat lainnya, A74 5G dan Reno5 F."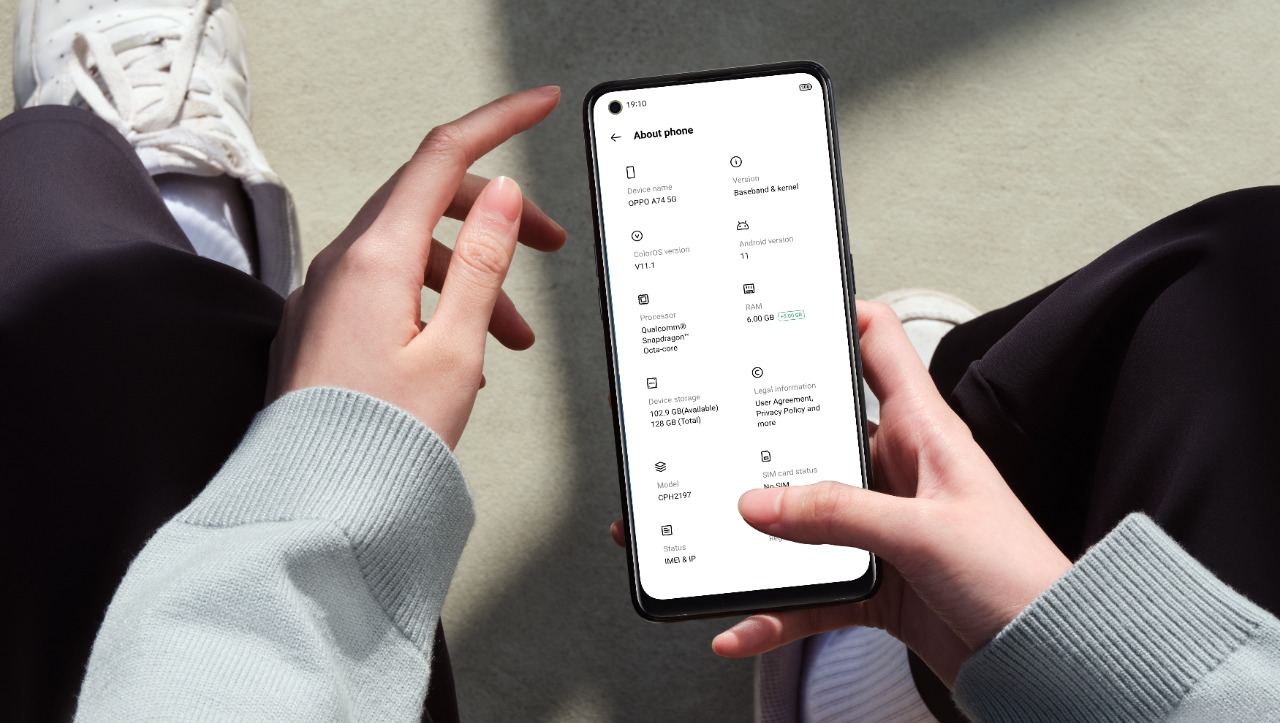 Teknologi memory expansion pada OPPO akan membuat ruang kosong pada penyimpanan internal menjadi virtual RAM. Teknologi ini sendiri sebenarnya juga sudah hadir pada sistem operasi Windows di PC dan saat ini diterapkan oleh OPPO pada smartphone mereka yang terbaru. OPPO juga memberikan kebebasan untuk menyesuaikan besar volume RAM virtual yang nantinya akan digunakan dengan pilihan mulai dari 2 GB, 3GB, dan 5GB.
Teknologi ini sendiri nantinya juga akan meningkatkan kinerja smartphone OPPO saat digunakan sehari-hari. Hal utama yang akan terasa lebih lancar dengan hadirnya memory expansion adalah multitasking. Selain itu, mereka yang suka mengambil konten video juga bakal mendapatkan keuntungan karena saat melakukan editing membutuhkan ruang memori yang besar. Bermain game berat juga nantinya akan terasa lebih ringan karena smartphone akan lebih bisa menyimpan data grafis sementara dengan lebih banyak.
Mengaktifkan fitur memory expansion juga cukup mudah dimana Anda tinggal masuk ke Setting perangkat OPPO yang Anda gunakan, setelah itu klik bagian About Phone. Lalu pada layar tersebut, klik pada bagian RAM. Pada layar tersebut, Anda bisa dengan leluasa mengaktifkan dan memilih besar volume RAM virtual yang diinginkan. Semakin besar volume yang dipilih, semakin banyak pula aplikasi yang dapat dijalankan di background.
Fitur yang satu ini nantinya akan dihadirkan melalui update over the air atau OTA. Pengguna tinggal melakukan update langsung dari smartphone tersebut dan tidak perlu datang ke pusat servis OPPO. Untuk Reno 5 (4G, 5G, dan F) akan mendapatkan pembaruan firmware pada bulan Juni 2021. Untuk OPPO A74 4G dan 5G, ternyata pembaruan firmware-nya sudah tersedia saat ini.
Are you sure to continue this transaction?
processing your transaction....