OPPO Perkenalkan Hyper Boost, Teknologi yang Bikin Performa Smartphone Makin Ngebut
Teknologi Hyper Boost akan menyambangi perangkat terbaru OPPO, R17 dan R17 Pro terlebih dahulu
Bambang Winarso - 12 October 2018
Selain kamera, performa juga jadi sorotan saat sebuah smartphone baru diluncurkan ke publik. Bahkan kini sektor performa makin jadi fokus menyusul lahirnya smartphone yang khusus dirancang untuk melahap game-game berat, seperti Xiaomi Black Shark dan Razer Phone 2 terbaru.
Huawei bahkan punya ramuan tersendiri yang disebut dengan GPU Turbo demi menghadirkan performa yang lebih garang di smartphone keluarannya. Dan kini OPPO ikut latah mengembangkan teknologi dengan goal yang serupa. Diklaim memakan waktu pengembangan bertahun-tahun, teknologi Hyper Boost resmi diperkenalkan ke publik. Menurut rilis pers yang diterima oleh Dailysocial, teknologi Hyper Boost dirancang untuk mengakomodasi berbagai skenario pemakaian dan perilaku pengguna smartphone, bekerja dengan cara mengoptimalkan alokasi sumber daya pada sistem Android saat menjalankan aplikasi-aplikasi berat, dan di saat bersamaan menekan penggunaan daya.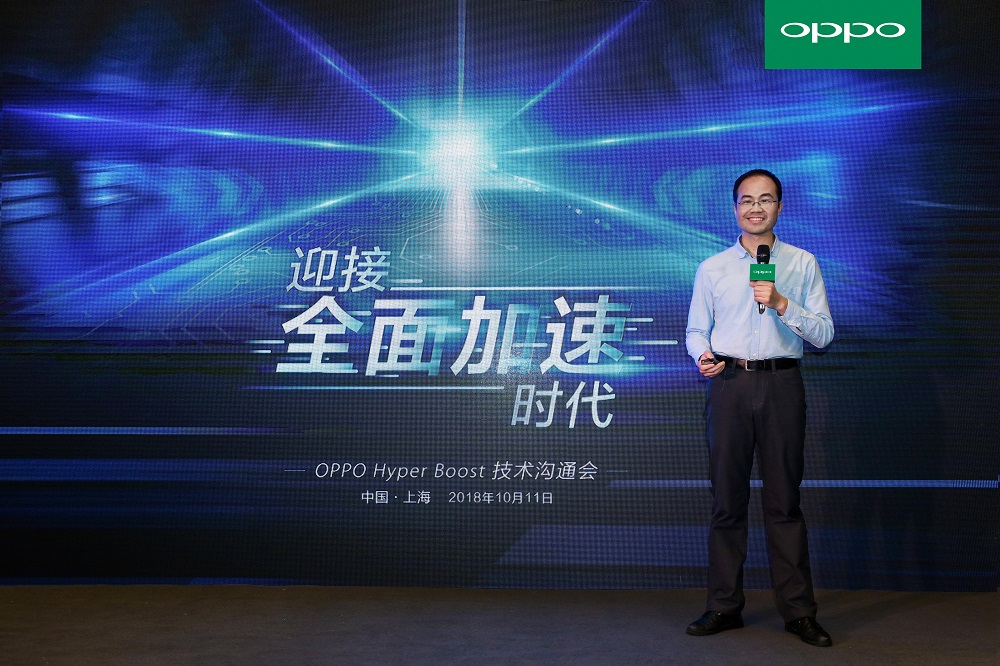 Ryan Chen, Kepala Pusat Penelitian Perangkat Lunak dari OPPO Research Institute dalam rilis pers resminya mengatakan, "Hari ini kami bangga melihat peluncuran OPPO Hyper Boost, hasil dari pengembangan teknologi bertahun -tahun yang miliki kemampuan untuk mengoptimalkan alokasi sumber daya pada sistem Android. Membantu mengatasi masalah konsumsi daya dan tantangan kinerja saat ponsel cerdas menjalankan aplikasi dan beban berat. Teknologi mutakhir ini telah menunjukkan kekuatan terdepan dalam inovasi teknis dan komitmen kami untuk menghadirkan pengalaman terbaik bagi pengguna kami."
Hyper Boost mampu secara komprehensif mengenali skenario dan perilaku pengguna saat menjalankan berbagai aplikasi dan game. Setelah polanya dikenali, Hyper Boost kemudian mengoptimalkan alokasi sumber daya di seluruh sistem untuk memenuhi kebutuhan tersebut. Hasilnya, respon aplikasi dan game akan semakin baik dan kinerja sistem operasi secara keseluruhan jauh lebih mulus.
Ada tiga tingkatan yang menjadi sasaran dari Hyper Boost, yaitu sistem, game, dan aplikasi.
Sytem Engine
Teknologi Hyper Boost memberikan suntikan performa pada sistem di platform Qualcomm dan juga MediaTek. System ini menghadirkan tak kurang dari 50 solusi untuk memaksimalkan pemanfaatan sumber daya perangkat. Dorongan performanya menurut klaim OPPO membuat aplikasi 31,91% memulai lebih cepat dari sebelumnya.
Game Engine
Menggandeng beberapa pengembang game seperti Tencen dan Netese, serta pengembang game engine Unreal, Unity dan Cocos, Hyper Boost menghadirkan solusi pengoptimalan untuk 11 game populer seperti Arena of Valor dan PUBG Mobile. Penyematan teknologi percepatan jaringan akan berfungsi secara cerdas mendistribusikan lalu lintas antara saluran jaringan data seluler dan Wi-Fi. Pengoptimalan ini mengurangi latensi jaringan secara keseluruhan untuk menawarkan pengalaman bermain game yang lebih santai dan mulus.
Application engine
Terakhir, Hyper Boost juga menawarkan peningkatan performa untuk aplikasi-aplikasi populer, salah satunya WeChat. Dukungan ini memberikan keuntungan berupa 39 skenario penggunaan untuk mencapai performa terbaik dari aplikasi-aplikasi yang paling banyak dipakai.
Teknologi Hyper Boost akan menyambangi perangkat terbaru OPPO, R17 dan R17 Pro terlebih dahulu. Diperkirakan perangkat model lain akan menyusul kemudian.
Are you sure to continue this transaction?
processing your transaction....