Teknologi Ini Mungkinkan Tuna Netra untuk Berkelana di Stasiun Kereta Bawah Tanah Secara Mandiri
Glenn Kaonang - 11 March 2015
Selama beberapa tahun, kereta bawah tanah telah menjadi salah satu alternatif utama sistem transportasi publik di banyak kota di dunia. Tarifnya terjangkau, tidak memerlukan waktu lama dan rute-rutenya mudah dipahami berdasarkan petunjuk yang ada.
Namun faktor yang terakhir itu seringkali tidak berlaku bagi kaum tuna netra. Keterbatasan indera penglihatan mengharuskan mereka untuk mengandalkan seorang rekan dalam menjelajahi stasiun kereta bawah tanah.
Stigma semacam itu tampaknya akan segera memudar bagi warga London. Jaringan kereta bawah tanahnya, yang dioperasikan oleh Transport for London, sedang menguji teknologi baru yang memanfaatkan sejumlah Bluetooth beacon untuk membantu kaum tuna netra berkelana tanpa bantuan seorang rekan.
Info menarik: Apa Jadinya Ketika Speedometer Digital Digarap oleh Developer Game?
Ide tersebut muncul dari kumpulan anggota Youth Forum dari Royal London Society for Blind People (RSLB). Bekerja sama dengan studio desain asal London pencipta game Monument Valley, Ustwo, mereka merancang sebuah sistem yang amat efektif untuk diterapkan di jaringan transportasi bawah tanah.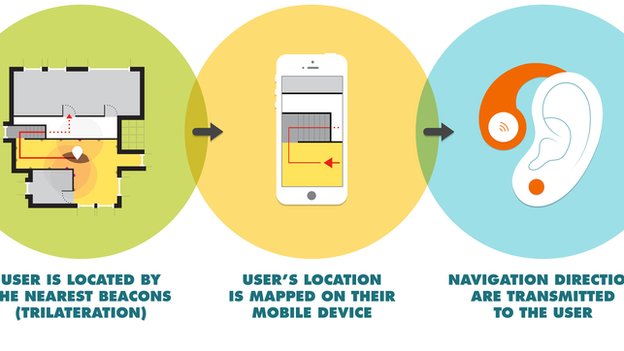 Pada prakteknya, Bluetooth beacon yang dipasangkan di beberapa titik di stasiun kereta bawah tanah London akan memancarkan sinyal yang bisa ditangkap oleh perangkat mobile, khususnya smartphone. Lokasi pengguna didapat melalui 'transaksi data' antara smartphone dan Bluetooth beacon yang berada paling dekat dengan posisinya saat itu.
Petunjuk arah kemudian akan diberikan dengan memanfaatkan earphone berteknologi bone conduction buatan AfterShokz sehingga di saat yang sama penggunanya masih bisa mendengarkan suara khalayak yang berada di sekitarnya.
Info menarik: Startup Veniam Sulap Kota Porto Menjadi Smart City dengan Konsep Internet of Moving Things
Saat berjalan mendekati eskalator dan mesin tiket, misalnya, aplikasi khusus bernama Wayfindr yang dirancang bersamaan dengan sistem ini akan memberikan petunjuk bagi kaum tuna netra. Wayfindr juga akan memberitahukan platform apa yang sedang mereka tuju kala berjalan di dalam stasiun kereta bawah tanah.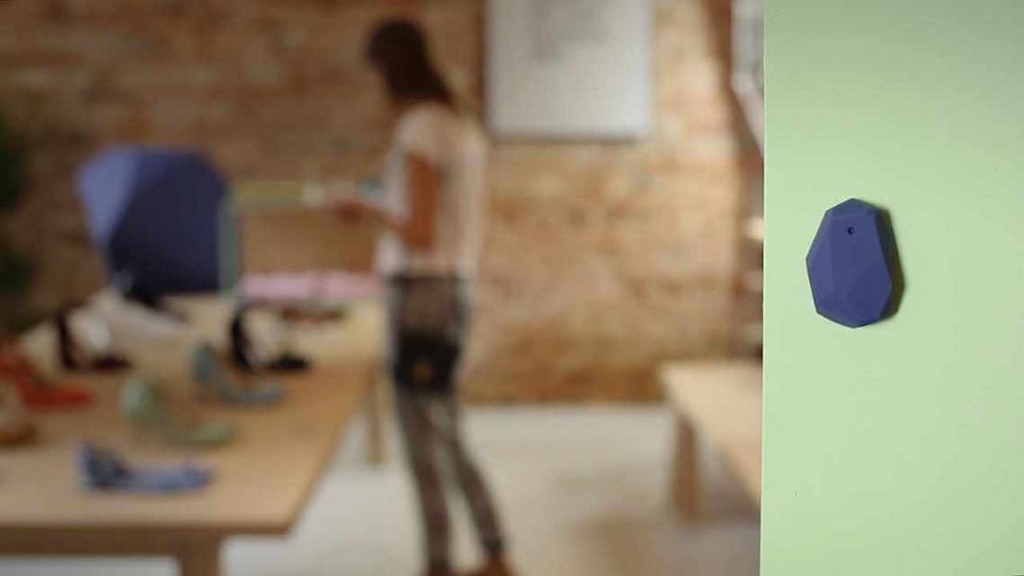 Sistem ini sebenarnya mirip dengan sistem navigasi berbasis GPS pada umumnya. Bedanya, karena jangkauan satelit GPS kurang efektif di bawah tanah, maka dipakailah Bluetooth beacon irit daya di berbagai titik sebagai penanda lokasi. Lebih lanjut, pihak developer luar bebas membangun aplikasi yang bisa bekerja dengan beacon buatan startup bernama Estimote tersebut.
Harapan ke depannya adalah, selain mempermudah kaum tuna netra menjelajah kota, mereka juga bisa lebih percaya diri untuk berpergian tanpa harus membuat janji terlebih dahulu dengan seorang rekan untuk mendampinginya. Alhasil, peluang lapangan kerja untuk kaum tuna netra juga bisa ditingkatkan karena mereka tidak lagi takut menggunakan transportasi umum, dalam kasus ini kereta bawah tanah.
Dengan demikian, tidak hanya kaum tuna netra yang bisa mengambil manfaat dari pengaplikasian teknologi semacam ini, tetapi juga penyedia lapangan kerja dan ekosistem dunia kerja secara menyeluruh – meski mungkin pengaruhnya tidak terlalu besar.
Sumber: Transport for London dan RLSB via BBC. Gambar header: New Tube for London Exterior Outdoor At Night via Flickr.
Are you sure to continue this transaction?
processing your transaction....