Telah Ditemukan Console Prototype Buatan Sony dan Nintendo
Yoga Wisesa - 6 July 2015
Meskipun sama-sama berasal dari Jepang, Sony dan Nintendo mempunyai arahan berbeda dalam partisipasi mereka di ranah gaming. Nintendo menitikberatkan franchise andalan dan judul eksklusif, sedangkan Sony lebih fokus ke console serta merangkul gamer sebanyak-banyaknya. Tapi tahukah Anda pada suatu titik di masa lalu kedua nama pernah bekerjasama?
Perjalanan PlayStation berawal di tahun 1988 saat dahulu merupakan proyek kolaborasi antara Nintendo dan Sony. Mereka bermaksud menciptakan versi CD-ROM dari Super Nintendo. Nintendo menyangkal kabar tersebut, namun Sony memamerkan Super Famicom dengan CD-ROM build-in di CES 1991, dikenal sebagai Nintendo PlayStation atau SNES-CD. Console legendaris itu hanya muncul dalam cerita hingga seorang user Reddit memperlihatkan wujudnya 24 tahun kemudian.
SNES-CD tidak pernah menjadi kenyataan sebab baru sehari ia diungkap, Nintendo segera membatalkan kerjasamanya dengan Sony, beralih memilih Philips sebagai partner mereka. Sang pengguna Reddit ber-username Dnldbld itu menjelaskan, console super-langka ini adalah milik ayahnya. Fakta tersebut menampik laporan yang bilang bahwa SNES-CD tidak pernah disingkap ke publik.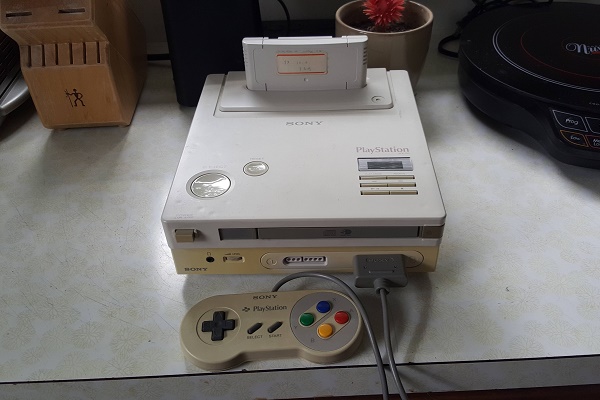 Bisa jadi, Nintendo PlayStation itu ialah satu dari 200 unit prototype. Dnldbld menyampaikan, "Ayah saya dulu bekerja untuk perusahaan tersebut. Tampaknya salah satu rekannya, saya rasa namanya Olaf, juga bekerja buat Nintendo. Dan kemudian kantor ayah saya gulung tikar, lalu ayah menemukannya [SNES-CD] di kotak 'sampah' yang hendak dibuang."
Info menarik: Kabarnya Console Nintendo 'NX' Segera Diproduksi Buat Dirilis Tahun Depan
Mungkinkah Olaf yang disebut oleh Dnldbld adalah Olaf Olafsson, CEO dan presiden Sony Interactive Entertainment saat itu, perusahaan induk berbasis New York dari Sony Computer Entertainment of America? Insiden antara Sony dan Nintendo di awal tahun 90-an ialah kejadian 'pengkhianatan' terbesar di sepanjang sejarah industri, namun Sony berhasil membalasnya lewat kesuksesan PlayStation.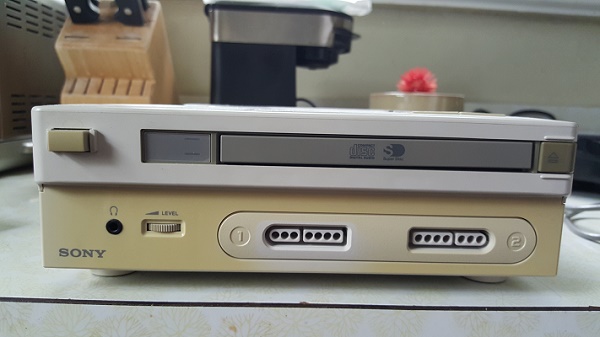 Penampilan Nintendo PlayStation sangat unik. Hardware berbentuk kotak, dipadu dua medium input: cartridge NES tradisional di atas, dan ruang CD-ROM di depan. Kita bisa melihat ada tombol power, eject, reset, disertai fungsi navigasi play, pause, stop dan lain-lain. Kelengkapan CD-ROM menyerupai ODD komputer lawas, terdapat jack headset dan dial volume.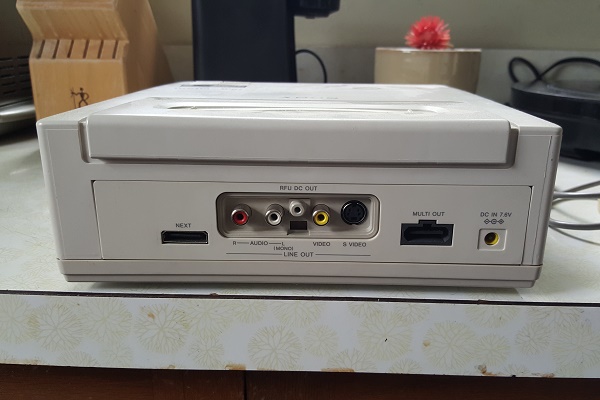 Gamepad dan port-nya sendiri masih memanfaatkan milik Super Famicom, termasuk output audio/video. Elemen menarik lain ialah logo dan branding. Tulisan Sony serta 'PlayStation' sudah hadir di sana, tapi logonya berbeda dari yang kita kenal.
Dnldbld belum sempat mencoba menyalakannya karena ia belum menyiapkan kabel power...
Via Nintendo Life. Sumber: Reddit & forum Assembler Games.
Are you sure to continue this transaction?
processing your transaction....