The Alchemist Code, Game SRPG Jepang dengan Cerita Mendalam
The Alchemist Code memiliki alur cerita yang dalam dan sangat menarik untuk diikuti, sayang belum tersedia dalam bahasa Indonesia
Salah satu game mobile SRPG (strategy role-playing game) populer dari Jepang, The Alchemist Code kini telah tersedia di Play Store, App Store, dan Amazon Appstore. Game yang dikemas dalam bentuk tactical turn-based strategy ini adalah versi global dari For Whom The Alchemist Exists yang dikembangkan oleh Fuji&gumi Games dan diterbitkan oleh gumi Inc., yang telah memikat jutaan pemain Jepang.
Game ini menceritakan tentang dua orang ksatria bersaudara dari Envylia yang memperoleh kekuatan terlarang, yakni "Alchemy" yang dapat membangkitkan pahlawan yang telah gugur dan berusaha menggunakannya untuk menghentikan peperangan. Mereka adalah Logi Crowley (pengisi suara Ken Kaneki Tokyo Ghoul: Natsuki Hanae) dan Dias Crowley (pengisi suara Genos One-Punch Man: Kaito Ishikawa).
Mereka memiliki pandangan berbeda mengenai apa itu arti kekuatan. Menurut Logi, kekuatan yang besar adalah untuk melindungi dunia, sedangkan Dias berpendapat bahwa kekuatannya untuk mengubah dunia. Keduanya pun akhirnya harus bertarung satu sama lain demi mewujudkan perdamaian yang mereka yakini.
Gameplay yang disajikan mirip dengan Final Fantasy Tactics dan Fire Emblem Heroes. di mana Anda akan mengendalikan sejumlah karakter yang tergabung ke dalam satu party member dan berusaha untuk menyelesaikan berbagai quest menarik yang ada.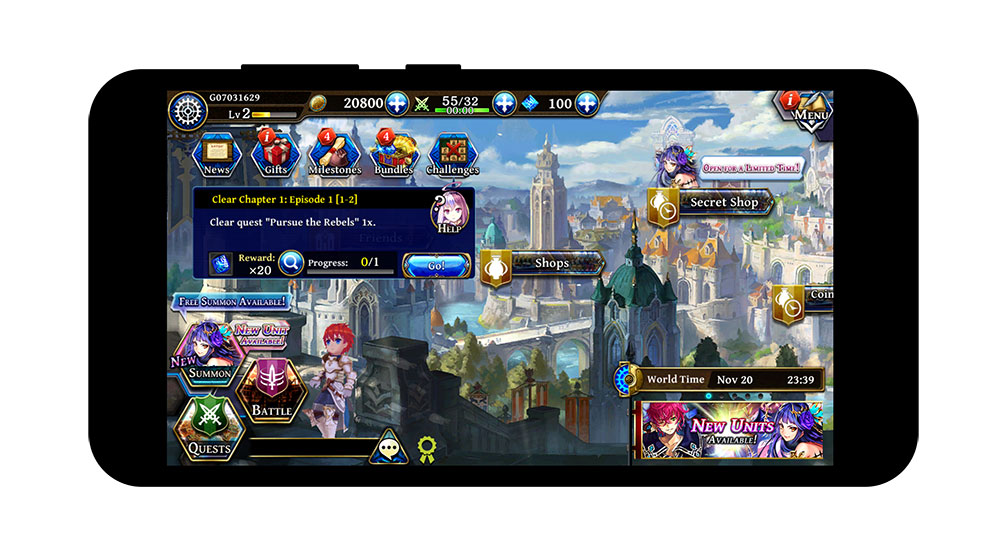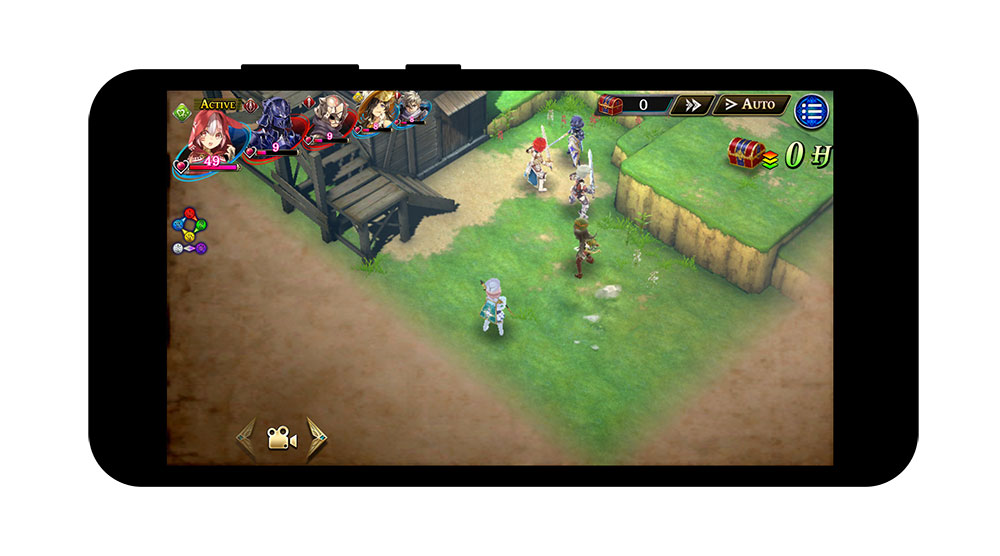 Secara garis besar ada dua jenis quest dalam game The Alchemist Code: Story quest di mana Anda akan menyaksikan alur cerita dan Event quest yang dapat diselesaikan untuk mendapatkan berbagai item langka.
Event quest ini dapat dilakukan secara multi-player bersama dengan pemain lain secara real-time. Selain itu, Anda juga dapat menghadapi pemain lain dalam mode PvP yang bernama Arena Battle. Pertarungan dilakukan dengan sistem tiga lawan tiga dan karakter akan secara otomatis dikendalikan oleh AI.
[embed]https://youtu.be/3vbFjPUFmNQ[/embed]
Sebagai sebuah game RPG, The Alchemist Code memiliki alur cerita yang dalam dan sangat menarik untuk diikuti. Sayangnya game ini belum tersedia dalam bahasa Indonesia, dan sejauh ini hanya tersedia dalam bahasa Inggris, Perancis, Jerman dan Spanyol.
Application Information Will Show Up Here
Sumber: Android Police.
Are you sure to continue this transaction?
processing your transaction....