The Collaboration of Stockbit and Sinarmas Securities Comes to an End, Users Suggested to Migrate
The collaboration to end on August 9, 2021; Stockbit is preparing a new strategy
The exclusive business partnership between Stockbit and Sinarmas Sekuritas is to end on August 9, 2021, due to the release of the online investment application SimInvest. From the day forward, Sinarmas customers can no longer make transactions through the Stockbit application.
New transactions can be made further through the SimInvest application. This transition is expected to run smoothly for users convenience in terms of transaction.
Stockbit's Director, Wellson Lo congratulated the launch of SimInvest. "Although the collaboration between Stockbit and Sinarmas Sekuritas has ended, it does not weaken our support for Sinarmas Sekuritas to continue to provide the best service for Indonesian people," he said in an official statement, Friday (6/8).
He appreciated Sinarmas' steps to continue to innovate in capturing millennial's attention for investment in the capital market. He said, investing through convenient applications is the main factor that can increase the awareness of this digital savvy generation to invest for a better future.
Sinarmas Securities' Director, Kerry Rusli said, SimInvest was released specifically to reach retail customers who show increasing prospects since the pandemic. Through the SimInvest application, customers can easily register, invest in stocks and mutual funds, place orders, monitor history, and manage their watchlist.
"Therefore, we invite Sinarmas Sekuritas customers to invest through the SimInvest application," he said.
Stockbit performance
Stockbit managed to gather more than 980 thousand registered users who invested in its application as of August 5, 2021. The company also experience the growing interest in the number of investors, as proven by the end of the second quarter of 2021 with 817 thousand users. As many as 70% of these users are millennial generation with age ranging from 18-34 years.
Initially, Stockbit is an investment community platform that was founded in 2015. The spirit was to help investors and traders make the best possible analysis before investing. Wellson says an analytics platform that combines quality data and helps educate the market through better collaborative analytics.
The Stockbit feature is also enriched, by presenting the stock purchase feature directly in the Stockbit application. Sinarmas Securities has been its exclusive partner since early 2018.
After Sinarmas "left", the company representatives told DailySocial that they are preparing a new strategy to attract more new customers. The information is expected to be announced soon.
Although the trading feature is temporarily missing from Stockbit app, the application can still be used to find information about stock analysis (Stockbit Social).
In Indonesia, the number of stock investors continues to increase by time. In the early 2016, the number of stock investors was recorded at 434 thousand people. Meanwhile, at the end of July 2021, the number increased dramatically to 2.56 million. In terms of age, the Indonesia Stock Exchange noted that as of May 2021, as many as 77.9% of the total stock investors were aged 18-40 years.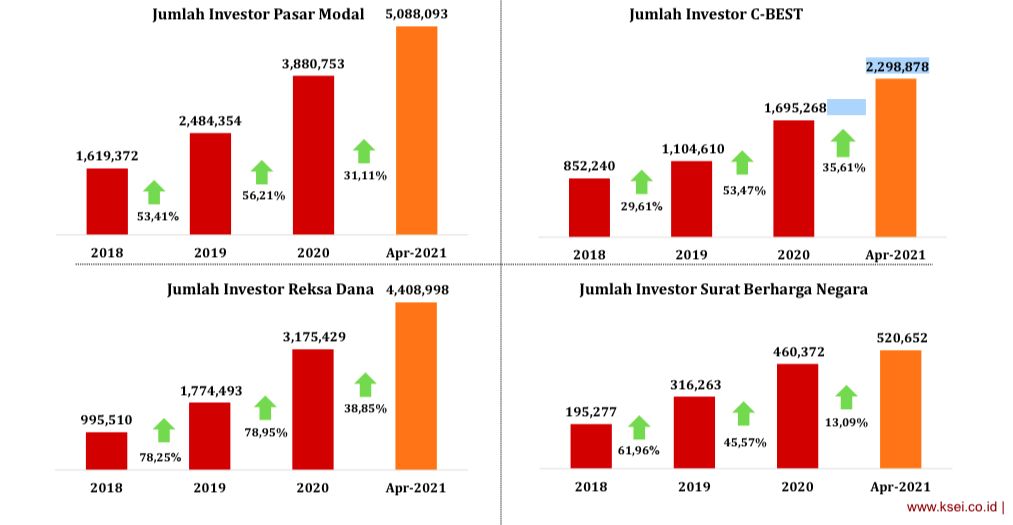 Raising awareness and reaching more investors is our collective homework as in terms og aggregate, only about 2% of Indonesia's productive age population invests in the capital market. This figure lags far behind the United States (55%), Singapore (26%), and Malaysia (9%). The magnitude of these opportunities automatically encourages the birth of many wealthtech companies.
–Original article is in Indonesian, translated by Kristin SiagianHeader: Depositphotos.com
Application Information Will Show Up Here
Are you sure to continue this transaction?
processing your transaction....