The Impact of Covid-19 Pandemic, Digital Transformation Becoming More Real
Analyzing some issues that often failed the digital transformation
On Wednesday (3/18), Head of Shopping Center Tenant Association (Hippindo), Budihardjo Iduansjah said to the media that the shopping center's daily revenue has been declined as the #DiRumahSaja or #SocialDistancing movement was announced to avoid the outbreak of Covid-19. One of the initiatives of brand owners is to rely on transactions outside Jabodetabek - considering some areas are yet to run the appeal.
However, based on the latest news (3/23) at 12 pm WIB, there are 514 positive cases throughout Indonesia. Some regional governments have released an appeal for its citizens to lessen the outside activities. In Central Java, schools have been closed since the past week. Some government offices, such as the Dukcapil, close down some types of crowded services, such as KTP-el matters.
It's possible that shopping centers in some areas will experience visitor reduction. The thing is, the solution offered related to business scalability may not work as expected - relying on the regional stores.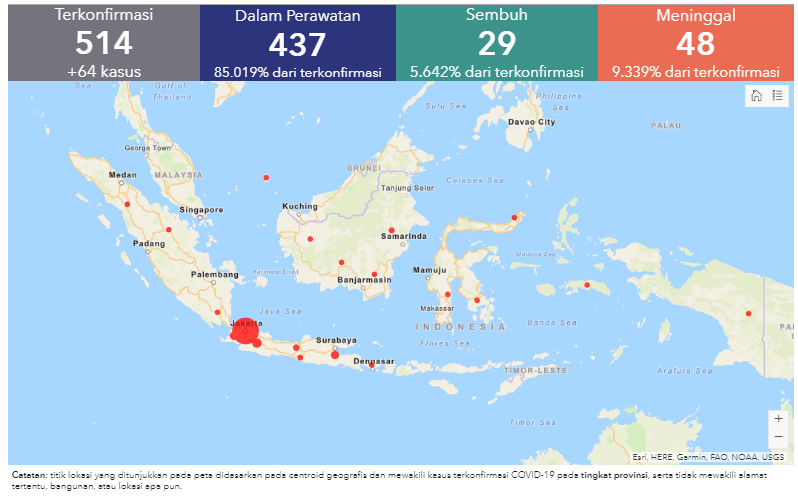 It happens not only to the giant retail business, but some SMEs in Blitar have also been complaining about this matter. Most entrepreneurs produce snacks as souvenirs to be distributed to tourist-attraction areas such as Yogyakarta. Usually, their production is to be added to welcome the 'mudik' season before Lebaran. However, they have been forced to hold their production since February. Chairman of the Indonesian Tourism Industry Association (GIPI) Yogyakarta, Bobby Ardyanto on Wednesday (11/3) said the impact of Covid-19 resulted in a decrease in the number of tourists 30% -50%.
Transformation is a must
Solution is needed because the trade sector is the second biggest contributor to the Indonesian economy. Until the first quarter of 2019, BPS still recorded 5.26% (YoY) growth. This industry involves various parties, ranging from big players to micro-level companies. When a pandemic occurs, there are several aspects that can be considered to ensure that economic processes continue to run well.
First, sales, related to how retail owners support their consumers with channels to facilitate purchasing. Second, logistics, not only related to the delivery of goods to consumers, but also in the supply chain of raw materials. As PT Sarimelati Kencana Tbk experienced as Pizza Hut franchise brand holder in Indonesia. Director Jeo Sasanto said, there is currently a price increase in raw and supplies with decreasing stock in the market.
A digital approach can certainly provide solutions to these problems, but there must be a business will to do the transformation. As mentioned, many perceive digital transformation as the jargon of mere technology brand campaigns. Moreover, transformation can be interpreted as an effort to accelerate business by involving technological tools. The process is not by replacing all manual business models to digital, but trying to see opportunities that can help certain business processes with digital.
For example, the commercial business case study. Transformation does not mean to close the current traditional retail units to be replaced with e-commerce based business. Instead, technology can enable businesses to embrace a broader target market. One strategy is to take advantage of online-to-offline, for example, brands still have a physical store to enhance their "presence" and shopping experience while providing access to online purchases for convenience.
These efforts will be very beneficial when businesses are forced to "shift" due to emergencies. Instead of being abandoned, the restaurant business, at the time of "lockdown" due to pandemic could intensify the promotion through online applications - in order to solve two problems at once as presented above, on the sales channel and logistics. The supply chain can start relying on online platforms that can connect business people with raw supply producers - for example, the TaniHub application to get fresh vegetable products.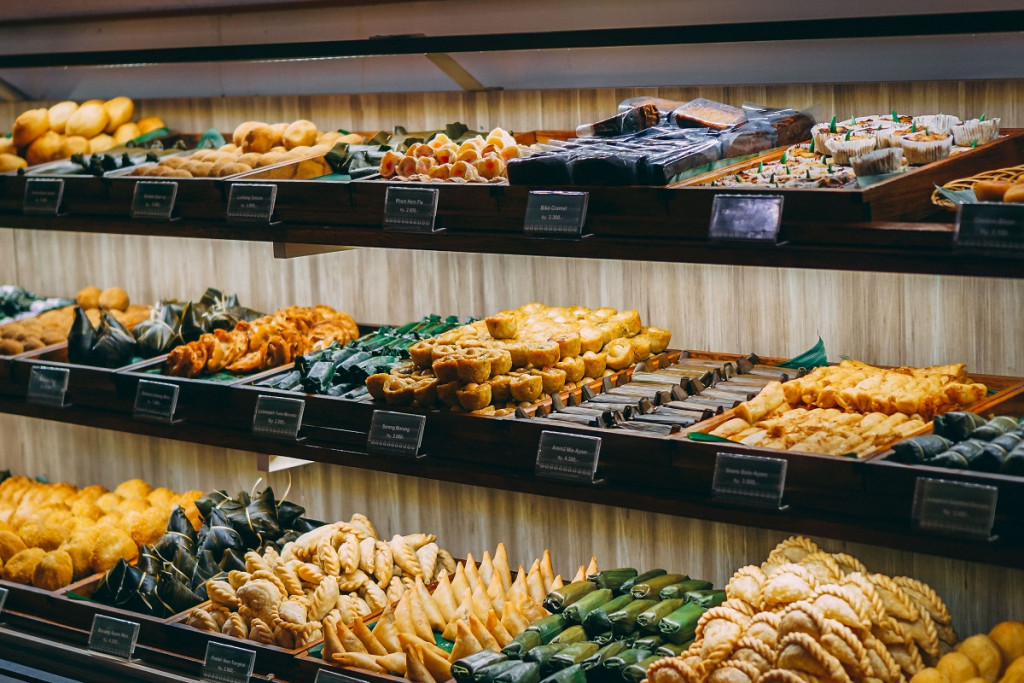 In terms of SMEs with limited capital, how to do it? The thing is, to carry out transformation is not merely spending expensive costs for infrastructure and/or application services. Start with the most impactful part of the business. Take a food stall, for example, it can be started by registering the business and the menus into applications such as GrabFood, GoFood or Traveloka Eats. For other businesses, as for SMEs in Blitar case, start utilizing social media and online marketplaces to put product catalogs.
Therefore, is it enough? Certainly not. Digital transformation requires commitment and tenacity. Simply put, online is a market, there are many other traders who sell similar product variants. Just like in traditional markets, what traders need to do is offer their products to passersby. Online, people can offer through social media, use discount promos, take advantage of paid advertising and so on.
The most challenging part
In fact, there are four things that business would ideally get, at least as a general measure of the transformation results. From ensuring the business to remain competitive, presenting efficiency in business processes, increasing customer satisfaction and making it easier for business people to take various strategic decisions.
According to KPMG Singapore's Head of Enterprise Market Jonathan Ho, there are three challenges most often complained by SMEs in digital adoption. First, it is related to understanding the urgency of digital transformation itself. Digital transformation at one side is not just about technology, but more about how businesses can compete more intensively in current developments. Business people often make the perception that digitalization is a matter of increased operational costs, whereas if applied is just the opposite, technology reduces costs in many aspects.
Second, it is the lack of knowledge about digital skills that are relevant to the business. The fact is that not all businesses need a website, some just need to do promotion through the appropriate channel. A lack of understanding often makes digital transformation decisions taken that are less appropriate to the needs of the business itself. Jam wasting time, maybe a lot of investment disbursed will eventually be in vain. Sometimes what is needed is just to start selling for free through the marketplace platform.
And third, business people sometimes feel "insecure" with the digital world. For example, they are afraid of whether payments will be paid off smoothly - for example, some marketplaces hold payments until the product is really in hand or force businesses to use integrated e-wallet services. Or other concerns, such as fear of being replicated by other people's product ideas because it is widely publicized on social media. Indeed, all the bad possibilities can happen, but excessive skepticism sometimes makes the business go nowhere, unwilling to transform.
Thus, the most essential part of the transformation effort is to correct the mindset of the businessman himself. In addition, the "catastrophic" moment of the Covid-19 pandemic has now become an important lesson. That digital transformation today is becoming a necessity.
–Original article is in Indonesian, translated by Kristin Siagian
Are you sure to continue this transaction?
processing your transaction....