Trailer Terbaru The Outer Worlds Semakin Tonjolkan Prinsip Kebebasan dalam Bermain
Anggap saja hasil kawin silang antara Fallout dan Mass Effect
Glenn Kaonang - 22 October 2019
Fallout: New Vegas punya tempat spesial di hati para penggemar seri Fallout. Selain memperbaiki sejumlah mekanisme buruk Fallout 3 (utamanya mekanisme dalam membidikkan senjata), New Vegas juga menunjukkan bahwa keputusan yang diambil masing-masing pemain bisa banyak berpengaruh terhadap progress permainan, dan ini juga yang pada akhirnya menjadi salah satu elemen unggulan Fallout 4.
New Vegas merupakan karya Obsidian Entertainment, perusahaan yang didirikan oleh eks tim Black Isle Studios, yang sendirinya merupakan pencipta Fallout dan Fallout 2, sebelum franchise tersebut akhirnya dibeli oleh Bethesda. Itulah mengapa ketika Obsidian mengumumkan sebuah RPG baru berdasarkan IP (intellectual property) yang benar-benar gres di akhir tahun kemarin, banyak gamer yang melompat kegirangan.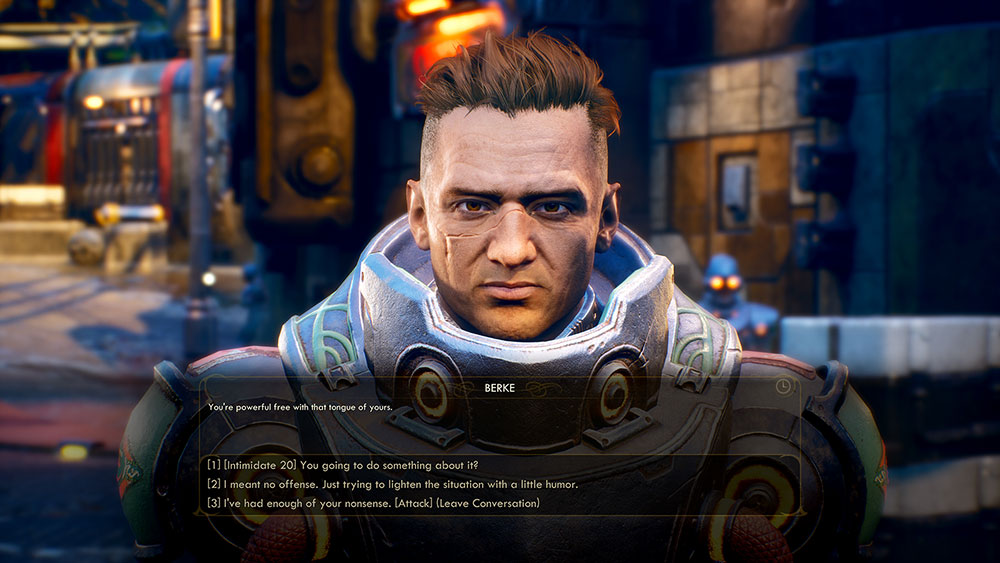 RPG yang dimaksud adalah The Outer Worlds, yang kalau dilihat dari announcement trailer-nya, terkesan seperti Fallout: New Vegas dengan engine baru (Unreal 4) dan setting antariksa. Juga ditonjolkan pada trailer-nya adalah bagaimana pemain bakal dibebaskan untuk menentukan arah permainannya sendiri.
Prinsip kebebasan ini semakin menguat setelah menonton trailer terbarunya di bawah. Pemain pada dasarnya diberi kebebasan untuk menentukan peran karakternya di dunia The Outer Worlds. Peran baik atau jahat semuanya tergantung masing-masing pemain, dan game ini akan berusaha sebisa mungkin untuk tidak menilai kita benar atau salah.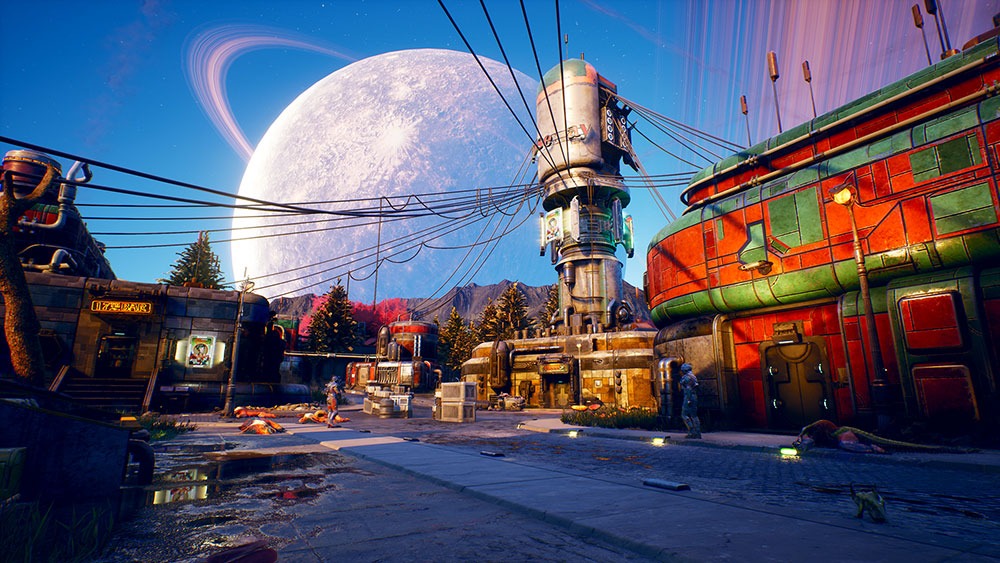 The Outer Worlds pada dasarnya bisa kita anggap sebagai hasil kawin silang antara Fallout dan Mass Effect. Mereka yang pernah memainkan seri Mass Effect pasti tahu bagaimana game tersebut banyak bergantung pada pilihan para pemain berikut konsekuensinya, dan di game ini pun juga bakal demikian. Di sisi lain, banyaknya unsur komedi di setting luar angkasa juga mengingatkan saya terhadap seri Borderlands.
Game ini akan dirilis tidak lama lagi, 25 Oktober 2019 di platform PlayStation 4, Xbox One, dan PC, kemudian menyusul ke Nintendo Switch pada tanggal yang belum ditentukan. Di PC, spesifikasi yang dibutuhkan adalah sebagai berikut.
Minimum
CPU: Intel Core i3-3225 atau AMD Phenom II X6 1100T
RAM: 4 GB
GPU: Nvidia GeForce GTX 650 Ti atau AMD Radeon HD 7850
HDD: 40 GB
OS: Windows 7 (SP1) 64-bit
Recommended
CPU: Intel Core i7-7700K atau AMD Ryzen 5 1600
RAM: 8 GB
GPU: Nvidia GeForce GTX 1060 6 GB atau AMD Radeon RX 470
HDD: 40 GB
OS: Windows 10 64-bit
Sumber: GamesRadar.
Are you sure to continue this transaction?
processing your transaction....