Game
Tips Bermain Ranked Match di Game Arena of Valor (AOV)
Agar Anda menang terus, kuncinya terletak di sistem Arcana, Farming, dan...
Pengalaman menyenangkan bermain Arena of Valor ialah ketika berjuang bersama teman-teman. Didukung kerja sama tim yang solid dan koneksi internet yang stabil, menang ataupun kalah rasanya memuaskan.
Untuk Anda para Challengers pemula sampai menengah, berikut ini kami punya sejumlah tips agar Anda bisa menang saat bermain Ranked Match di game Arena of Valor atau yang populer disebut AOV.
Gunakan Hero yang Paling Anda Kuasai
Arena of Valor dibuat dengan sangat memperhatikan fairness dan balance, sehingga kemenangan sangat tergantung dengan kemampuan Anda dalam mengoptimalkan hero. Makanya gunakan hero yang paling Anda kuasai saat Ranked Match. Jika ingin belajar atau mencoba hero baru, Anda dapat bermain pada mode Quick Match.
Perhatikan Susunan Hero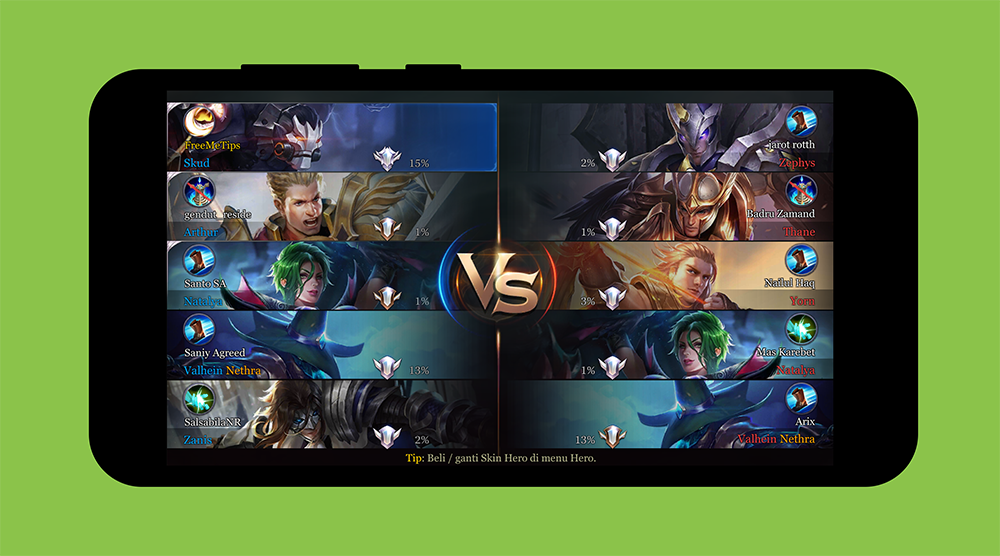 Agar tim Anda dapat bertarung secara efektif dan membawa kemenangan, sangat penting untuk memperhatikan susunan hero yang seimbang. Ada enam jenis hero atau role di Arena of Valor, yaitu Tank, Warrior, Assassin, Mage, Archer, dan Support. Sebagai gamer AOV sejati, tentunya Anda harus menguasai lebih dari satu hero dengan role yang berbeda.
Ekslorasi Arcana, Talent, dan Build Item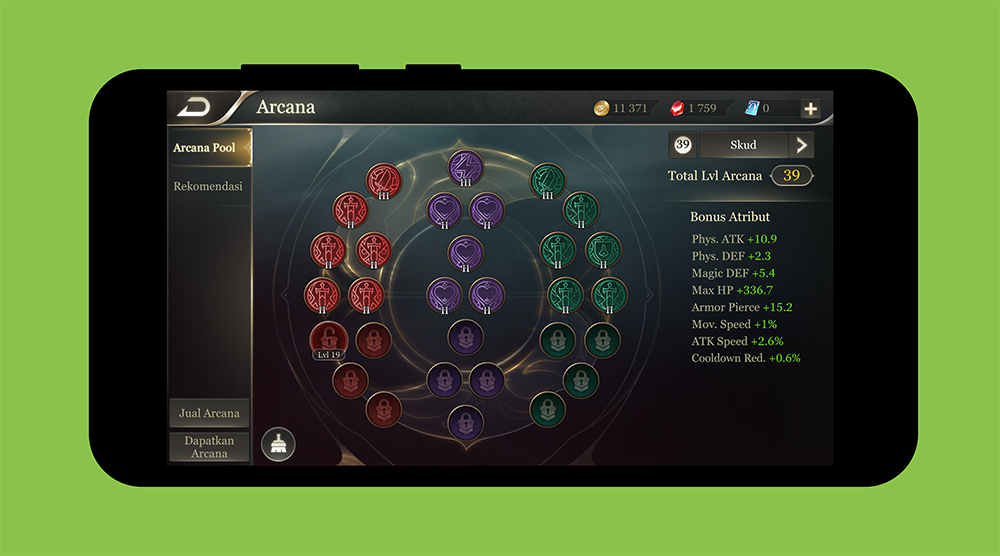 Selain penguasaan hero, perbedaan pemain pemula dengan pemain yang lebih pro ialah mereka mengatur Arcana, menggunakan Talent yang sesuai hero, dan membangun Item yang tepat. Jangan sungkan untuk melakukan eksplorasi dan membaca berbagai panduan yang tersedia di internet.
Beli Arcana, Bukan Hero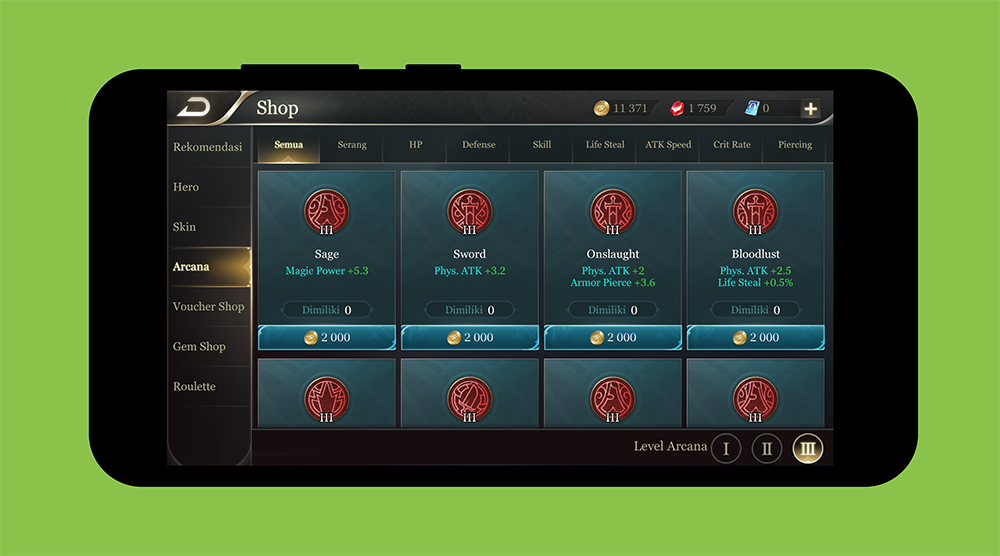 Arena of Valor sering mengadakan event, di mana Anda bisa mendapatkan sejumlah hero secara gratis. Jadi, gold yang Anda kumpulkan bisa digunakan untuk membeli Arcana dan meracik Arcana untuk favorit Anda.
Total ada dua belas Arcana page yang tersedia, ada tiga yang dapat Anda gunakan secara gratis. Artinya, Anda hanya bisa meracik Arcana untuk 3 hero saja secara gratis. Sisa Arcana page dapat Anda beli dengan gem jika dibutuhkan.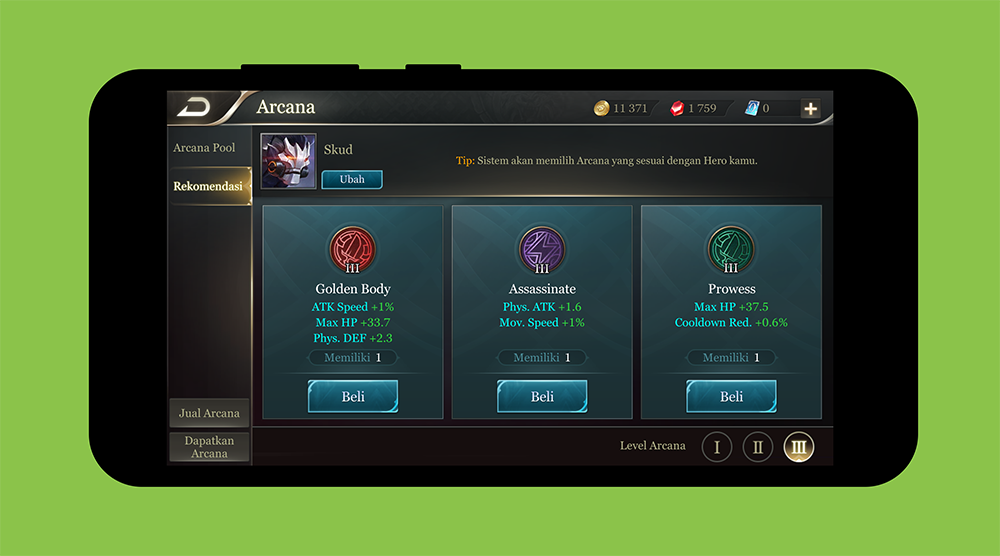 Cara paling mudah untuk mengatur Arcana ialah dengan melihat bagian rekomendasi. Sistem akan memilih Arcana yang sesuai dengan hero kamu. Tentukan hero favorit dan isi slot Arcana dengan Arcana level 2 atai level 3. Total ada 30 slot Arcana yang terbagi dalam 3 bagian besar. Slot Arcana bakal terbuka seiring naiknya level.
Sebagai contoh, saya memilih untuk hero Squd dengan tipe Warrior. Lalu, saya membeli Arcana level 2 atau level 3 yang direkomendasikan oleh sistem.
Jangan Lupa Untuk Farming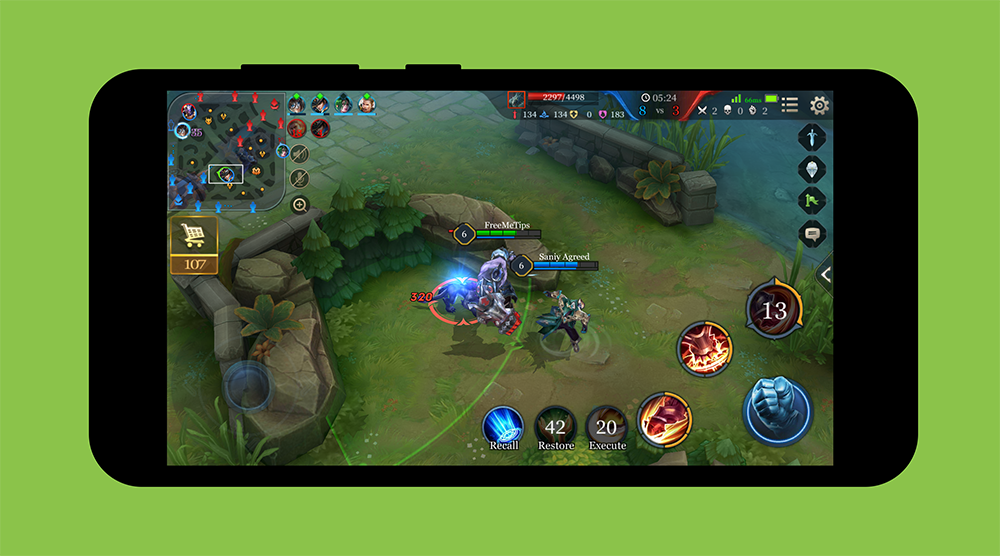 Di awal game, jangan terlalu terburu-buru membunuh musuh dan menghancurkan tower. Lebih baik Anda langsung bergerak aktif dan melakukan farming sembari menjaga tower. Dengan begitu, level Anda akan cepat naik dan bisa meracik build item.
Gabung ke Guild dan Bermain Bersama Teman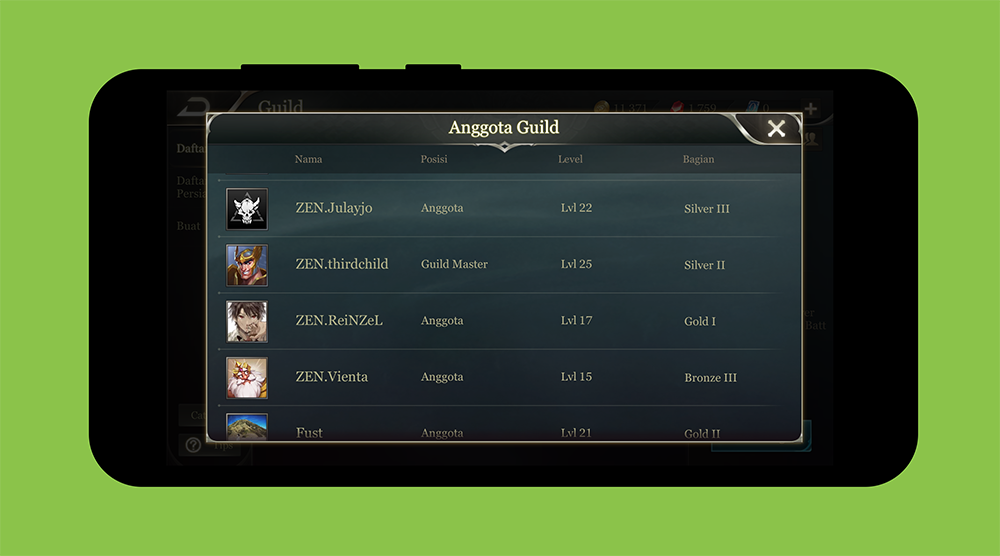 Dibandingkan bermain 1 pemain pada Ranked Match, peluang menang bermain 5 pemain bersama teman-teman Anda jauh lebih besar. Untuk itu buatlah guild atau bergabung dengan guild dan sering-sering nongkrong bareng untuk "mabar" alias main bareng.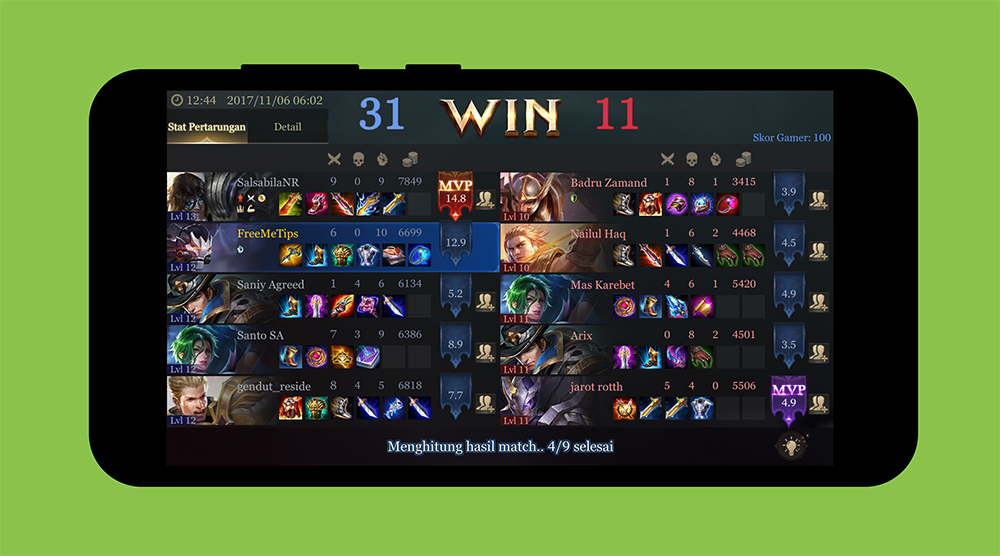 Demikian sejumlah tips agar menang saat bermain Ranked Match Arena of Valor (AOV). Jangan menyerah sampai tower terakhir di hancurkan, karena "comeback is real".
Are you sure to continue this transaction?
processing your transaction....