Paling kesal itu kalau ketemu pemain toxic yang banyak omong saat bermain ranked match. Tiap detik itu berharga lho, daripada menyia-nyiakan waktu dan peluang untuk mengetik pesan berupa keluhan atau menyalahkan orang lain, lebih baik gunakan waktu untuk push, farm, maupun mengamati musuh.
Ya, meski serunya bukan main, tapi namanya game online multiplayer, banyak hal yang tak terduga sering terjadi apalagi saat solo ranked. Namun jangan pernah ngaku gamer sejati, kalau Anda tidak berani solo ranked untuk menapaki puncak tertinggi. Karena bisa jadi, hal tersebut merupakan salah satu tantangan terbesar dalam bermain game MOBA.
Nah hal-hal apa saja sih yang bisa kita lakukan untuk bisa bertahan menghadapi 'kerasnya' bermain ranked match sendiri di game MOBA mobile, baik itu Arena of Valor, Mobile Legends, dan Vainglory?
1. Positive Mental Attitude (PMA)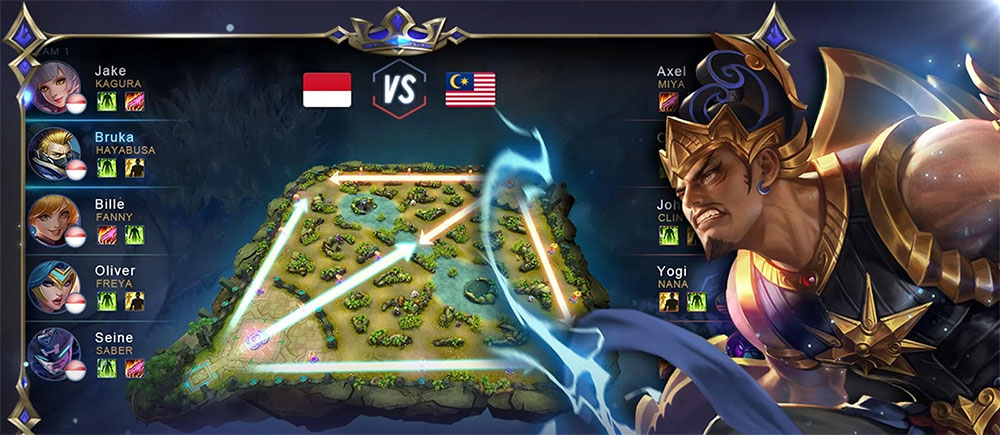 Kita memang tidak akan pernah tahu rekan tim seperti apa yang akan kita dapat. Tapi ayolah dewasa dikit dan kurangi ego kalian agar tercipta suasana kondusif, sehingga kita bisa bekerja sama dengan baik dan menikmati pertandingan.
Bermain dengan empat orang tidak dikenal itu sudah sulit, jadi jangan dibikin ruwet lagi. Cobalah untuk mengurangi trash talk yang bisa menyebabkan kerugian bagi diri sendiri dan orang lain. Sebaliknya, lebih baik fokus untuk meningkatkan kualitas permainan Anda supaya tidak membebani rekan tim.
2. Mengenali Peran Hero Lebih Jauh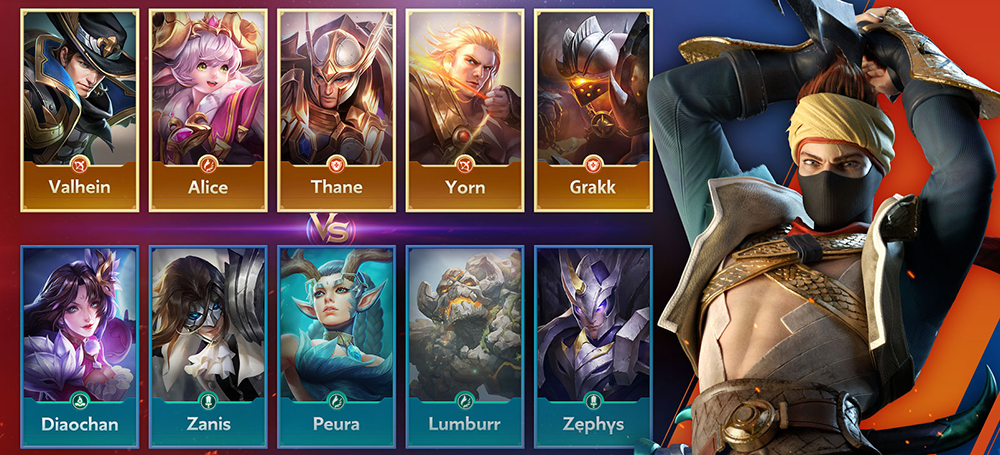 AOV, ML, dan VG punya banyak sekali hero, biasanya mereka terbagi dalam enam tipe yaitu tank, mage, assassin, warrior/fighter, archer/marksman, dan support. Tiap tipe hero juga punya role atau peran yang berbeda-beda. Misalnya sebagai initiator, carry, crowd control, dan jungler.
Selain tipe dan role, ada satu pengelompokan lagi yang harus kita ketahui yaitu specialty. Contohnya, burst damage, charge, poke, reap, recover, regen, push, dan lainnya. Cobalah gali lagi tipe, role, dan specialty hero yang Anda mainkan.
3. Menguasai Beberapa Tipe Hero yang Berbeda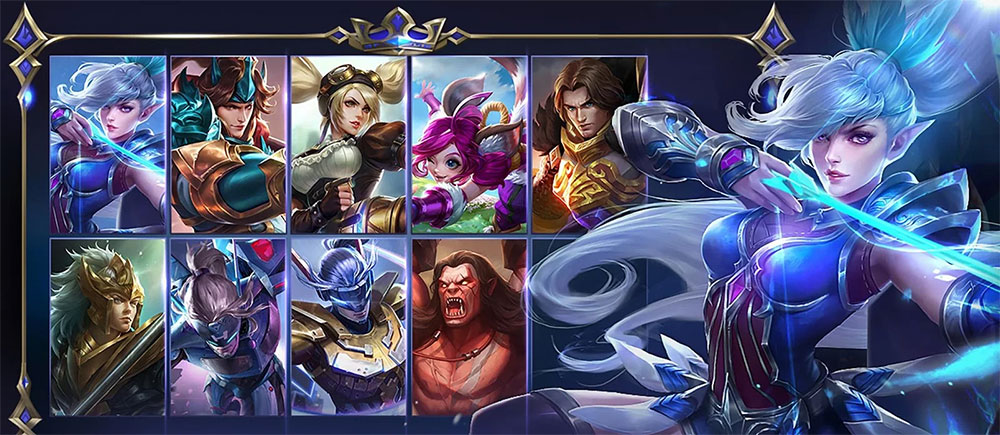 Solo ranked itu keras, maka dari itu kita harus menggunakan hero yang benar-benar dikuasai, itu juga akan meningkatkan rasa percaya diri. Dalam hal ini kita bisa mulai dengan master-in satu hero dulu sambil pelan-pelan mengenal berbagai hero lain dengan tipe yang berbeda.
Ya, kita harus belajar dan menguasai setidaknya dua atau tiga tipe hero lainnya. Untuk mengantisipasi hero-hero yang Anda kuasai di-pick atau di-banned tim lawan dan juga untuk mendapatkan komposisi tim yang ideal, lihatlah apa yang dibutuhkan oleh tim Anda.
4. Maksimalkan Sistem Atribut
Selain menguasai hero, kita juga harus memaksimalkan sistem atribut untuk meningkatkan kemampuan hero seperti atack, HP, defense dan berbagai skill lainnya.
Pada Arena of Valor disebut arcana dan emblem pada Mobile Legends. Contohnya saya adalah pengguna mage dan tank di ML, maka saya fokus meningkat emblem mage dan tank terlebih dahulu.
5. Pilih Waktu Bermain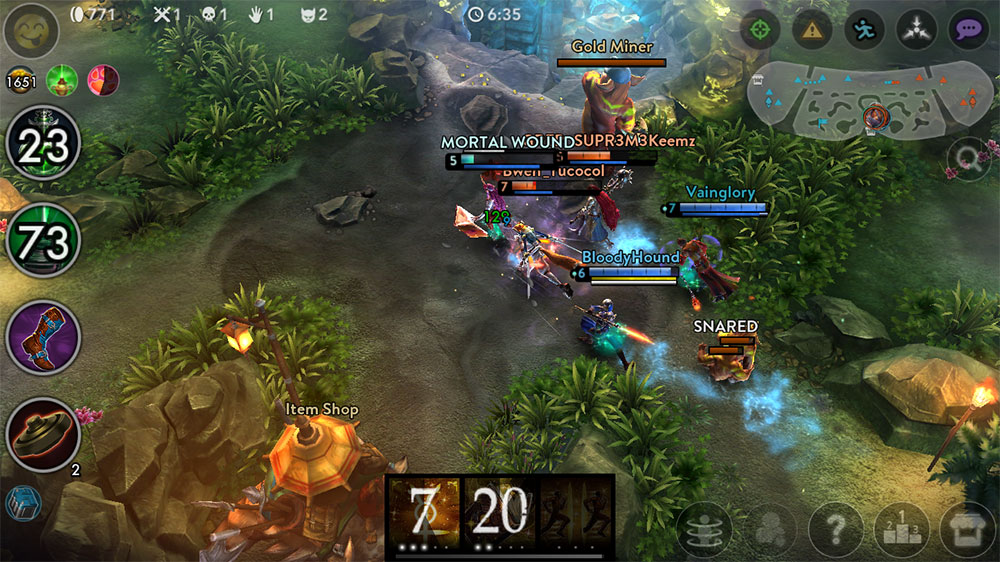 Ini hanya pendapat saya, waktu mempengaruhi tingkat kualitas pengalaman bermain. Misalnya memasuki siang hingga sore hari, pada jam-jam tersebut mungkin banyak anak-anak bermain yang cenderung kurang pengertian.
Saya rekomendasi bermain pada malam hari sekitar jam sembilan ke atas. Biasanya mereka yang bermain pada kurun waktu tersebut adalah orang-orang yang memiliki kemampuan yang lebih baik sehingga menghasilkan pengalaman bermain yang berkualitas.
6. Ikuti Meta Hero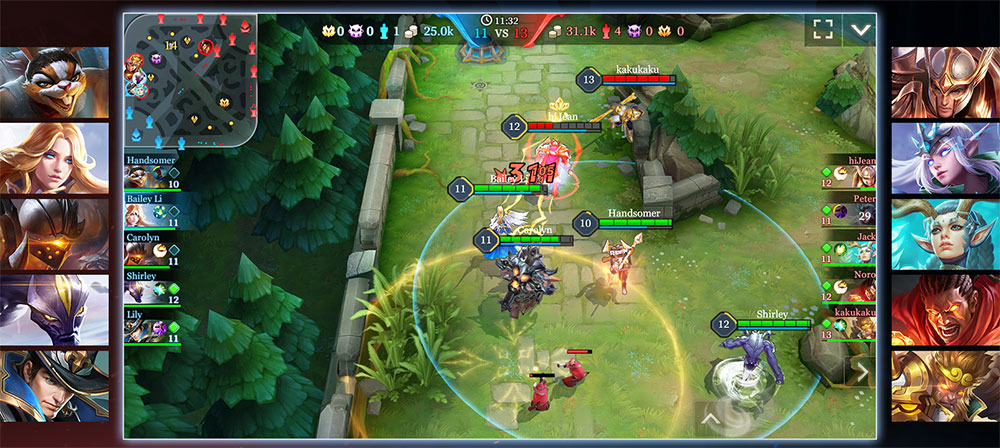 Setiap update patch, developer game biasanya melakukan sejumlah perubahan keadaan dan keseimbangan antar hero, ada yang beberapa hero akan sedikit dikurangin kekuatannya (nerf) dan beberapa pastinya akan dinaikan kekuatannya (buff).
Meskipun hero meta ini sifatnya sementara, namun tingkat pemakaian hero-hero tersebut biasanya cukup lama sampai ada patch baru yang hadir menyesuaikan. Hal ini perlu Anda cermati dengan baik, karena biasanya beberapa hero akan menjadi sangat kuat.
7. Nonton Pemain Pro Bermain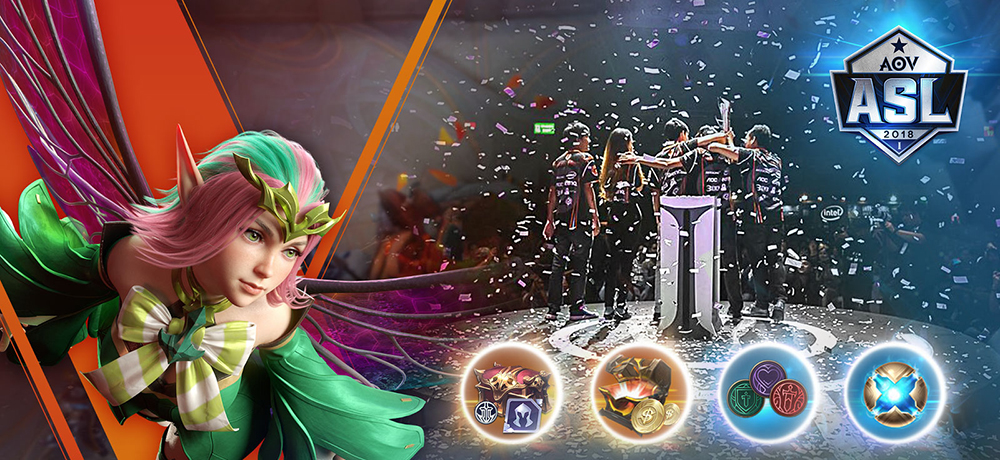 Berbagai turnamen esport di gelar dan disiarkan langsung melalui YouTube. Jangan cepat merasa puas dengan kemampuan bermain diri sendiri, lihatlah bagaimana para pemain pro bermain, banyak hal yang mungkin bisa Anda ambil, seperti strategi, tips trik, dan banyak lagi untuk terus mengembangkan kualitas permainan Anda.
---
Ada saatnya kita menang berturut-turut dan ada juga waktunya saat kalah berkali-kali. Buat kita makin penasaran, tapi jika emosi juga turut meluap-luap, mungkin sudah saatnya untuk Anda istirahat sejenak dan lakukan aktivitas lain di dunia nyata.
Satu lagi, jangan paksakan diri bermain dengan koneksi internet yang buruk. Kita tidak akan bisa bermain secara optimal, permainan yang lag tentu sangat merugikan bagi diri sendiri dan juga tim. Itulah sejumlah tips bertahan di kerasnya solo ranked di game MOBA mobile AOV, ML, dan VG, semoga membantu.
DailySocial.id adalah portal berita startup dan inovasi teknologi. Kamu bisa menjadi member komunitas startup dan inovasi DailySocial.id, mengunduh laporan riset dan statistik seputar teknologi secara cuma-cuma, dan mengikuti berita startup Indonesia dan gadget terbaru.