Tokopedia Introduces "Tokopoints" for Consumer Loyalty Program
A strategy to increase sales from loyal consumers and acquire new users
Tokopedia officially launched a loyalty program called "Tokopoints" as an attempt to increase repeat sales from the active users. Tokopedia finally used this strategy after some big players are already used the same strategy, such as Tiket.com, Traveloka, Go-Jek, Grab and others.
"We appreciate public support for Tokopedia in the last eight years. Toppers loyalty is Tokopedia's motivation to innovate more in providing the best online shopping experience for Indonesia's population," Tokopedia's Co-Head Marketplace Aldo Tjahjadi said in an official statement.
Tokopedia users can collect points and loyalty from every transaction they made via website or mobile app. Points can be obtained by making transaction. Later, it can be redeemed into coupons on the catalogue.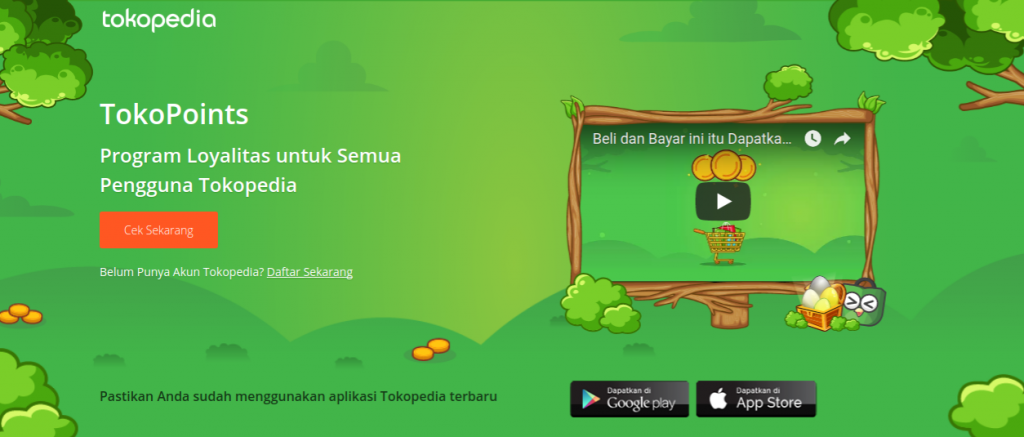 Loyalty can be obtained to determine and upgrade the Membership Status. Each membership has different advantages, starts from Classic, Silver, Gold and Platinum with levels of loyalty to be collected up to 100 thousand points.
As for the benefits gained for each level of membership, can get free shipping, discount and cashback. However, there are some transactions do not earn Points or Loyalty, such as the purchase of KAI tickets, Entertainment, Uber, Gift Card and Event.
Based on the latest data in mid-2017, Tokopedia has obtained 2 million merchants, 35 million unique visit per month and 150 million visits in total (website and mobile app).
Digital marketing trend in 2018
Tokopedia is trying to emphasize on the increase of user loyalty through  Tokopoints. The strategy began to used by other big players engaged in technology to focus on maintaining active users to keep repeat order.
Shopback Indonesia's Co-Founder and Country Head Indra Yonathan said on his presentation in Jakarta E-Commerce Night 2018, at least three marketing trends will happen in the following year.
First, the more attention will be given to the performance of marketing concept 2.0. Currently, e-commerce have many Key Performance Index (KPIs) as measurement of a successful marketing strategy, some of which are looking at the Cost Per Click (CPC), Cost Per Visitor (CPV) and so on.
Second, creating micro moments to be part of consumer's journey while visiting e-commerce site. A marketing strategy to apply in creating micro moments is positioning yourself as an advisor to the consumer. To provide product recommendation based on interest, give informative inputs and no longer sell just any products to all consumers.
Lastly, loyalty points era. For Yonathan, larger companies began to care on how to keep the existing consumer and disbursed half of its marketing funds by introducing a loyalty program.
– Original article is in Indonesian, translated by Kristin Siagian
Are you sure to continue this transaction?
processing your transaction....