Gadget
Track1 Ialah Skateboard Elektrik Segala Medan
Cara mengendalikannya mirip seperti menggunakan papan selancar atau skateboard biasa.
Gagasan skateboard terbang yang diajukan oleh film Back to the Future Part II membuka mata kita terhadap potensi pemanfaatannya. Tanpa roda, teorinya papan luncur ini memungkinkan user melesat di atas permukaan apapun - jalan raya atau jalan berbatu, hingga air. Tapi bahkan penjelmaan tercanggihnya pun belum bisa menawarkan penggunaan yang praktis.
Jika menginginkan skateboard yang dapat membawa penggunanya menjelajahi medan berbeda, Flux Design Co. punya jalan keluarnya. Perusahaan asal Seattle itu belum lama memperkenalkan Track1, yaitu 'papan luncur off-road bermesin elektrik' berdasarkan deskripsi tim penciptanya. Track1 mungkin masih belum bisa melaju di atas air, namun dengannya, Anda dapat bertualang ke lokasi-lokasi yang sebelumnya mustahil dijamah skateboard biasa.
Track1 boleh dibilang merupakan perpaduan antara papan luncur dengan all-terrain vehicle. Flux Design Co. merancangnya agar ukuran Track1 tetap ringkas dan mungil agar bisa dimasukkan ke bagasi mobil, serta memastikannya cukup ringan agar mudah dipindah-pindahkan. Ia mempunyai bobot hanya 27-kilogram.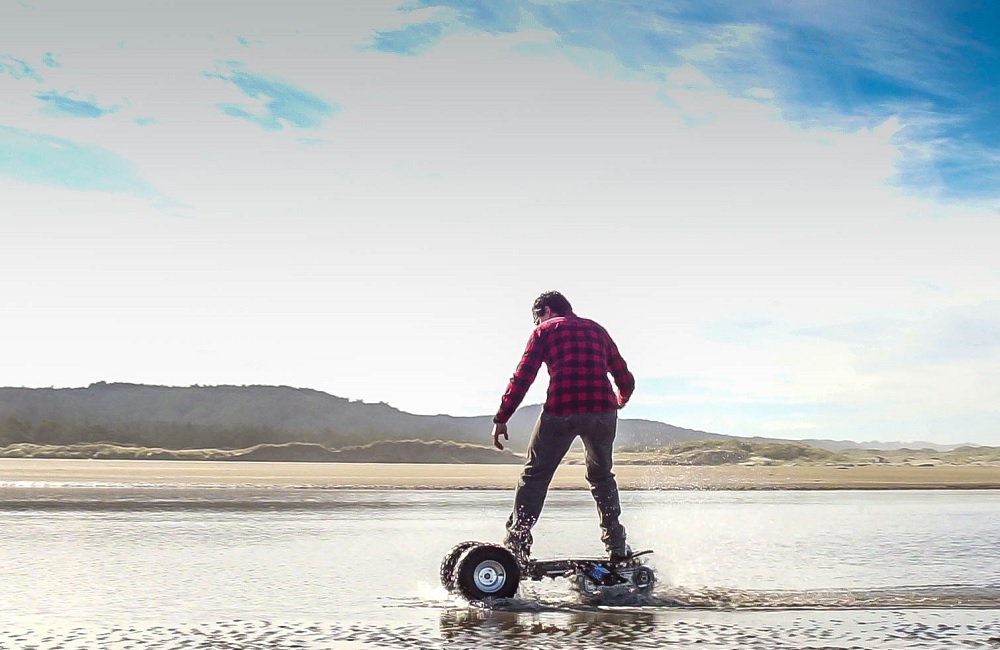 Track1 adalah alat transportasi pertama di kelasnya. Penyajiannya sendiri tak berbeda dari skateboard: pengendara tinggal berdiri di atasnya. Bedanya, ia memiliki sepasang roda raksasa (untuk ukuran papan luncur) di depan, dan track ala tank di belakang - seperti versi mini kendaraan milimeterhalf-track. Bagian tersebut memberikannya kemampuan menangani kondisi jalan berbeda: pasir, tanah hingga salju.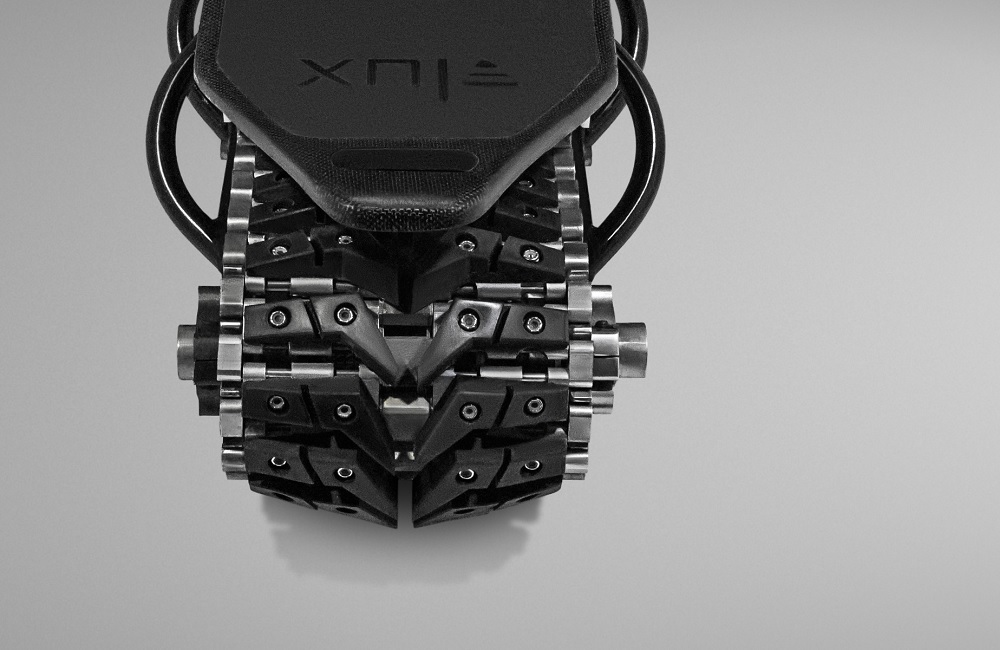 Flux Design Co. menerapkan sistem kendali yang intuitif. Metodenya mirip seperti menggunakan papan selancar atau skateboard standar, yakni dengan memiringkan tubuh buat belok. Dan karena motor dan pusat gravitasi berada di area belakang, pengguna dapat melakukan manuver-manuver dramatis. Sebagai alternatif, developer juga menyediakan aksesori setang tambahan untuk membuat pengendara berdiri lebih stabil, dipasang di sisi depan sehingga membuatnya terlihat seperti otopet.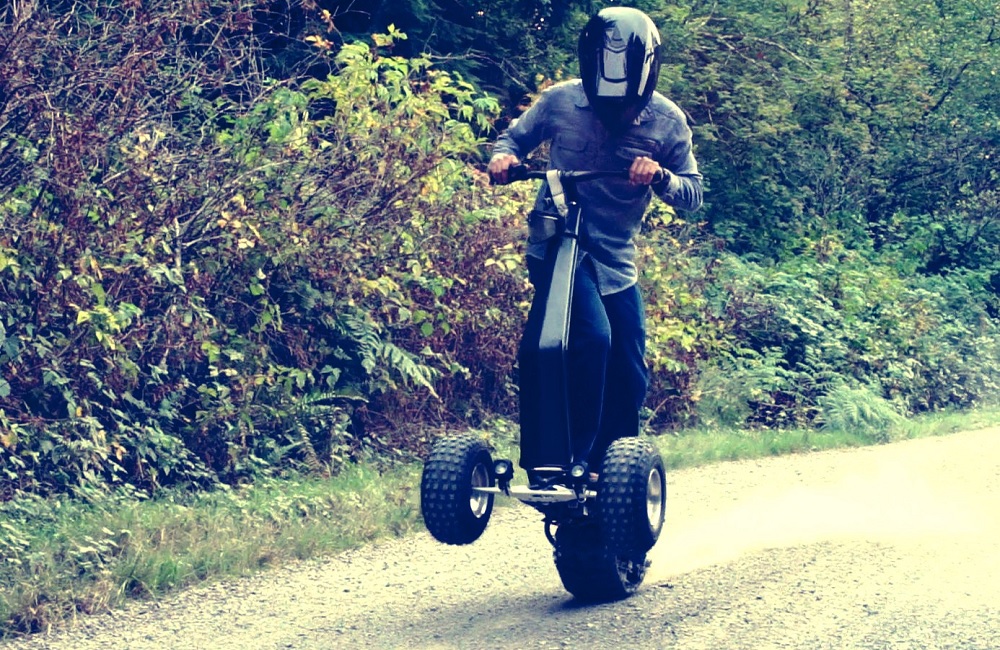 Papan luncur off-road ini dibekali motor elektrik bertenaga 5-horse power, mampu melaju di kecepatan 23-kilometer per jam, menjangkau jarak hampir 20-kilometer, mendaki hingga level kemiringan 50 derajat, dan membawa beban maksimal 104-kilogram (developer berjanji untuk meningkatkannya lagi di versi retail). Track1 juga dilengkapi unit baterai built-in, dapat terisi penuh dengan menyambungkannya ke sumber listrik selama tiga jam.
Flux Design Co. sudah mempersilakan Anda memesan Track1 via Indie Gogo sembari berupaya mengumpulkan dukungan dana. Di situs crowdfunding itu, produk ditawarkan seharga mulai dari US$ 2.500, dan rencananya akan mulai didistribusikan pada bulan November 2018.
Are you sure to continue this transaction?
processing your transaction....