Travel Business Struggling through Pandemic, Traveloka to start Online Xperience
With all kinds of features, Traveloka's sub unit aims at one direction, to improve experience in travel
Randi Eka - 1 July 2020
Yesterday (6/29) the local OTA unicorn, Traveloka introduced Online Xperience, a new product category focused on the lifestyle sector. There's a creative side featured creative in the latest update with various titles from selected speakers. Some existing titles such as a coffee discussion with well-known baristas, cooking shows with professional cooks, learning to arrange flowers with famous florists, and a lifestyle session with nutritionists.
They try to present a special feature, there's also a live session, users can have interactive discussions with the speakers. It is also accessible through the Traveloka app or site, in the Traveloka Xperience menu.
Each session is premium-based, users must pay subscription fees with a certain amount. Traveloka Experience CEO Christian Suwarna said, "Online Xperience is a manifestation of our commitment to adapt to changes in current user habits that may still be reluctant to move outside, but need to do productive things to fill their time."
This new product's launching is along with the government's National Movement program #BanggaBuatanIndonesia, because this new alternative is expected to empower creative people. Christian added, "Online Xperience is also the beginning of our support for the national movement #BanggaBuatanIndonesia. We encourage talented individuals to continue to work and share inspiration, therefore, this initiative can be an alternative income."
Similar product
The Traveloka's product is not actually brand new, other players, especially in the global business, have already rolled the similar concept, such as Airbnb and TripAdvisor. In terms of Airbnb, through its Online Experience, it is not only a program to visit tourist attractions but also presents joint activities, for example cooking Balinese specialties, which can be virtually followed.
In terms of local, some players present virtual activities concept as well. For example, the Umrah marketplace platform Travalal launched a new service called "Virtual Reality Tourism". That is a tour program packaged online, utilizing 360 ° video technology and live tours using video conferencing applications. There are a variety of tourist destinations on offer, both locally and abroad, including listing virtual Umrah religious tours.
Antourin also offers similar services in virtual tour packages for various tourist objects in Indonesia with relatively affordable rates. Like a real tour, a virtual tour is also equipped with a tour guide that is ready to explain and answer questions about the objects visited. Conference applications such as Zoom, Google Maps and Street View are used in the implementation.
Traveloka's business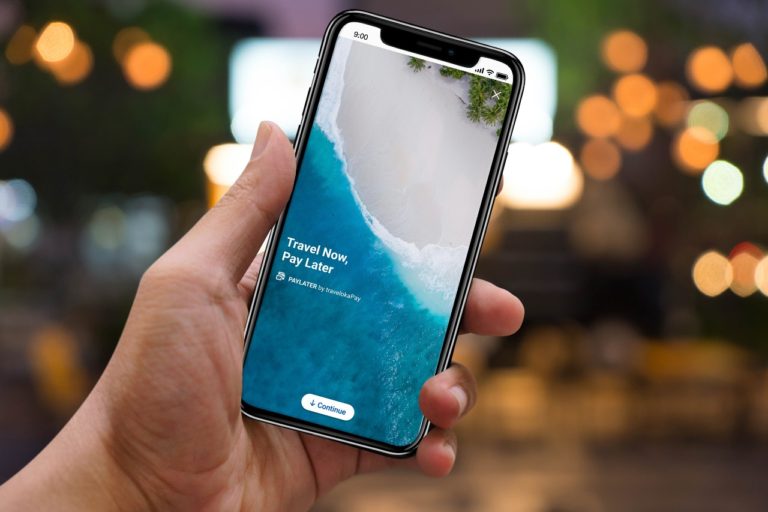 The first and second quarters of 2020 are indeed a difficult time for the OTA industry, not only local players, but also international players. Some companies choose to reduce the team, some are eventually collapsed. In the core business, Traveloka also looks like a natural shock; they have quite rich features with the same goals, accommodating the travel needs of its users comprehensively.
Xperience, for example, the service was developed for people can easily order various events/performances at tourist attractions; or order other activity packages tp be found at the destination. Traveloka also briefly led the series B funding for the Singapore event management system developer, PouchNATION; again to be correlated, it is the same objective, (if integration does occur) it will support businesses related to user activities (directly).
Amid pandemic, Traveloka reportedly in the process of finalizing fundraising. A trusted source said, the company almost got an investment fund agreement of US$100 million equivalent to 1.4 trillion Rupiah from investors. There is no further detail whether this is part of the 7 trillion Rupiah target last year or the down-round option.
Fintech-based innovations are recently highlighted by Traveloka. In addition to building PayLater, they continue to present new financial products, for example launching a cobranding card with BRI. The company is also optimistic to win the unicorn title through its financial business unit.
Earlier this year, Traveloka reportedly acquired startup payment system based on the QR code Dimo ​​Pay Indonesia. A trusted source who did not want to be named to DailySocial revealed that the purchase process was performed through a shell company (special purpose vehicle / SPV).
–
Original article is in Indonesian, translated by Kristin Siagian
Application Information Will Show Up Here