Traveloka Launches Xperience, A Feature Providing Curated Travel Products and Activities
Supported by QR Code for efficient access to enter the attractions
Prayogo Ryza - 12 June 2019
Being known as Activities and Recreation feature, Traveloka has currently launched its latest feature as the sub-brand called Xperience. The complete experience to explore and book various holiday activities and lifestyle. Starts from tickets for shows, tour, playground, beauty, cinema, karaoke, and sports.
The feature was introduced in early 2019. As an effort to expand coverage for products and services in lifestyle integrated into one application.
Traveloka's Head of Experience Product Marketing, Terry Santoso said, Traveloka Xperience is presented with coral tone and unique interface for loyal customers. In addition to the specific search, Traveloka Xperience can also use the "Nearby" feature in Traveloka's map that is integrated with Google Maps.
"We are now having 15 thousand products with 10 subcategories specifically made and curated by our team. In order to provide simple and various options for customers," he added.
Regarding a spin-off from Traveloka's ecosystem, Santoso said there will be no such thing. Currently, Traveloka has bee downloaded over 40 million with 35 million active users per month, available in 7 countries. Australia becomes the latest one to be a part of Traveloka since February 2019.
"Not only Indonesia, the focus includes providing specific products and services in our Southeast Asia business. In helping businessmen to promote to other countries, also to acquire more locals to access information and services they offered," he said.
Supported by technology and customer service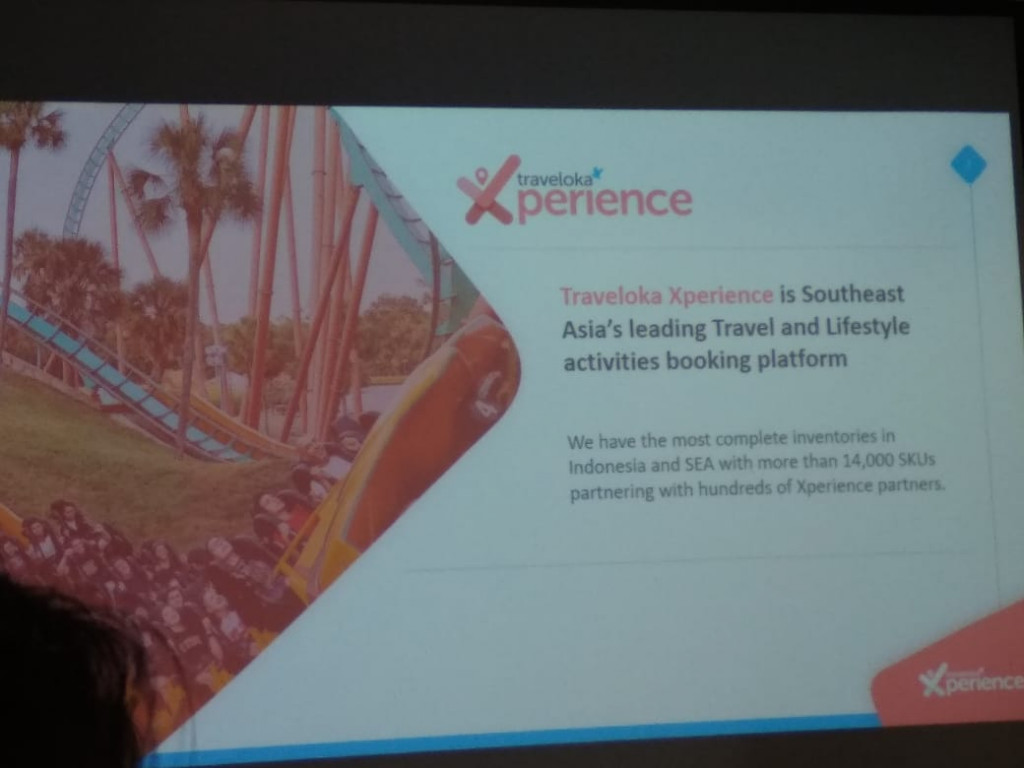 Traveloka is currently developing QR Code feature for the new sub-brand to access events and attractions. For faster transaction, they claimed to provide a 5-second payment process, until the customer receives notification and success payment email.
"In the near future, we'll develop faster technology, also useful for customers and business players. Not only to help then promote but also join the Xperience, we can help them expand," Santoso said.
Traveloka Xperience is now focusing on products and services targeting customers (B2C). Regarding business products targeting B2B such as MICE (meeting, incentives, conferencing, exhibitions), he mentioned no plans for such market.
Using the current data analytics, Xperience also has a relevant recommendation for business players, also help them to prepare attractive products or travel packages for customers.
"Thus, we want to be the end-to-end platform for customers or travelers looking for a suitable holiday recommendation, information, and accommodation," he said.
–
Original article is in Indonesian, translated by Kristin Siagian
Application Information Will Show Up Here