Uber Invites Citizens to Build A Partnership (UPDATED)
Randi Eka - 5 June 2015
Intending to add more units to its fleet of vehicles in jakarta, Uber now opens the opportunity to those who want to lend their private cars to Uber. This complemets the company's other business model, which is to partner with numerous car rentals.
This new service called Consumer-to-Consumer (C2C) allows partners to freely set their own working hours, as Uber provides a schedule manager. A special app will be given to the drivers so that they may setup their own hours.
To manage the system, users will be provided a special smartphone that contains the app for drivers. There are a number of requirements to fulfill, such as the car must at most be possessed for five years, equipped with driving license and insurance. The Uber team will then make the final judgement on whether the application is good to go or not.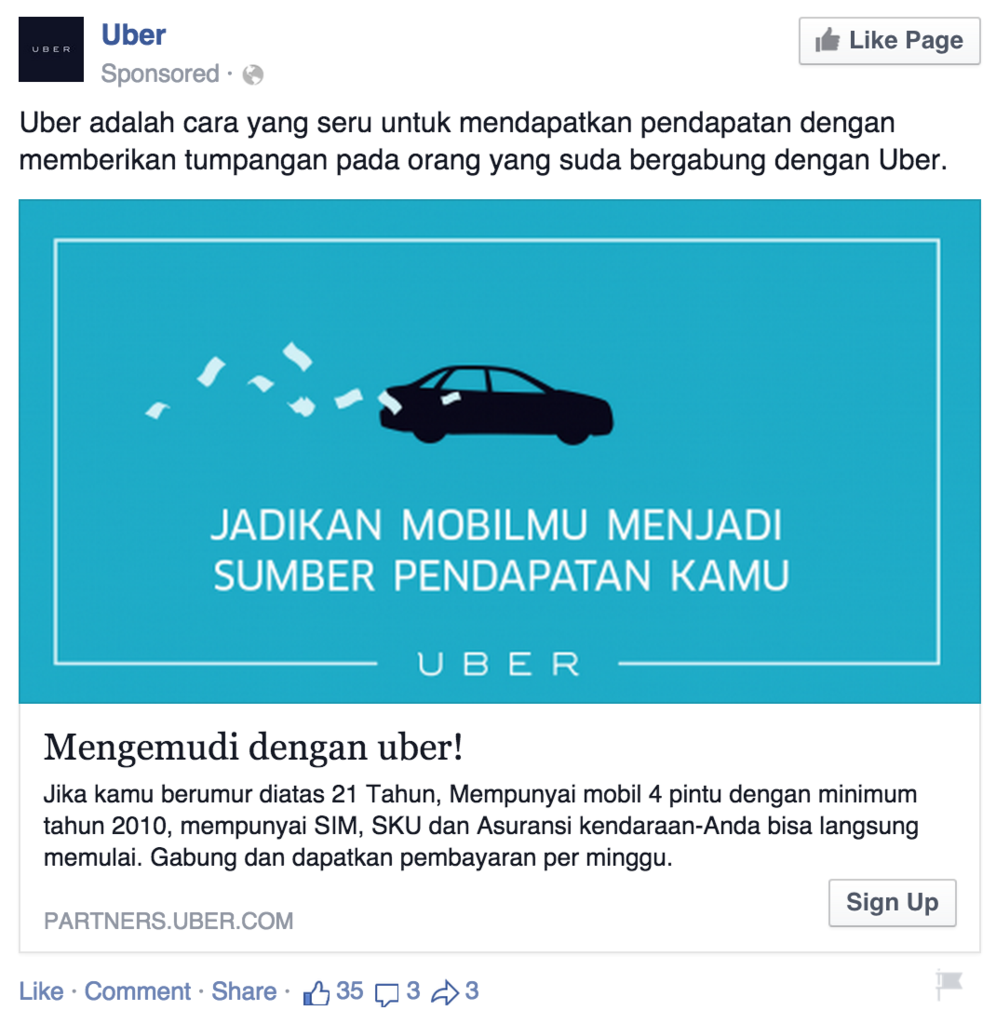 In Indonesia, Uber has been operating in Jakarta, Bandung, and Bali. Even though facing serious challenges at first, the service's presence in big cities indeed is craved by many, considering the easy access and payment method it offers.
This latest maneuver by Uber indicates that it's now ready to go face-to-face with big players of taxi industry in Indonesia, including Blue Bird and Express. The word is Uber even consistenly adds hundred of new units on a monthly basis.
Update: Uber Jakarta's Alan Jiang clarified that there has been mistakes in the ads posted on Facebook. The ads, which is controlled by the HQ, is not applicable for Uber Jakarta, thus will be taken down as soon as possible because of its inaccuracy. He ensured that Uber Jakarta still only partners with licensed car rentals.