Uber to Operate uberBuka during Ramadhan
Prayogo Ryza - 18 June 2015
Uber, which just got accused of being unincorporated, launched their latest service called UberBuka. UberBuka helps those who live around SCBD and Kuningan to prepare their breakfasting by enabling them to order food from available selection.
Uber claimed that the service is specially designed to welcome Ramadhan. UberBuka will start serving food order today (18/6) until July 15. As its name implies, UberBuka helps people preparing their breakfasting and only operates from 17.00 to 20.00.
This concept UberBuka offers is similar to that of Go-jek's Go-Food. UberBuka provides users the selection of partners, including Iscaketory, Mangia, Danbiis, Tapong, Trim Eats, Dudes of Gourmet, CrunchyMelt, Warluf at Jalan Bangka, Kue Tjubit Pasar Santa, Pizza E Birra, and Sushi Groove.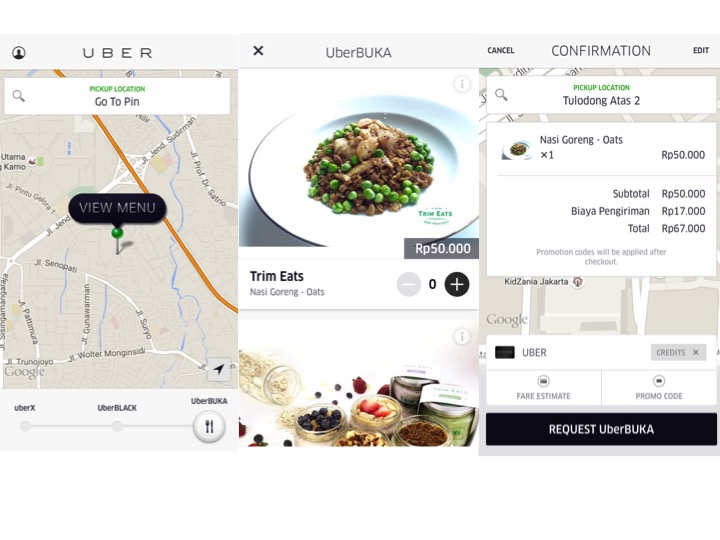 Uber promises speed and simplicity within the service. To ensure those, Uber will limit the availability of units that serve the customers. This, according to Uber, is one of their attempts to keep the service's quality to secure customer's satisfaction.
If I may make prediction, I'd say that this service is Uber's first step upon entering the food delivery segment. Although it'd only be available during Ramadhan, it's not impossible to see the service running for times after.