Game
Ubisoft Umumkan Tom Clancy's The Division 2
Segala detail terkait Tom Clancy's The Division 2 akan diungkap di E3 2018 bulan Juni nanti.
Aspek andalan dari game-game Tom Clancy adalah penggunaan tema atau skenario spekulatif yang terinspirasi dari kejadian nyata. Dalam The Division, Massive Entertainment mengisahkan bagaimana seandainya virus cacar mewabah lagi karena digunakan sebagai senjata biologis. Karakter Anda ialah agen pertahanan dalam negeri, ditugaskan buat meredam kekacauan yang diakibatkan olehnya.
Saat dirilis dua tahun silam, Tom Clancy's The Division memperoleh respons positif dengan angka penjualan yang tinggi. Namun dalam beberapa bulan, game mengalami penurunan jumlah pemain secara signifikan karena formula yang repetitif dan (saat itu) tak banyak hal bisa dilakukan setelah Anda mencapai level tertinggi. Sebagai solusinya, Ubisoft melepas beragam update, dibubuhkan di sepanjang tahun 2016 dan 2017 buat memperkaya kontennya.
Ubisoft memang cukup vokal dalam mengutarakan rencana untuk menggarap penerus dari The Division. Hal ini sempat disinggung tahun lalu, dan tepat di hari ulang tahun kedua permainan itu, sang publisher resmi mengumumkan penerusnya: Tom Clancy's The Division 2.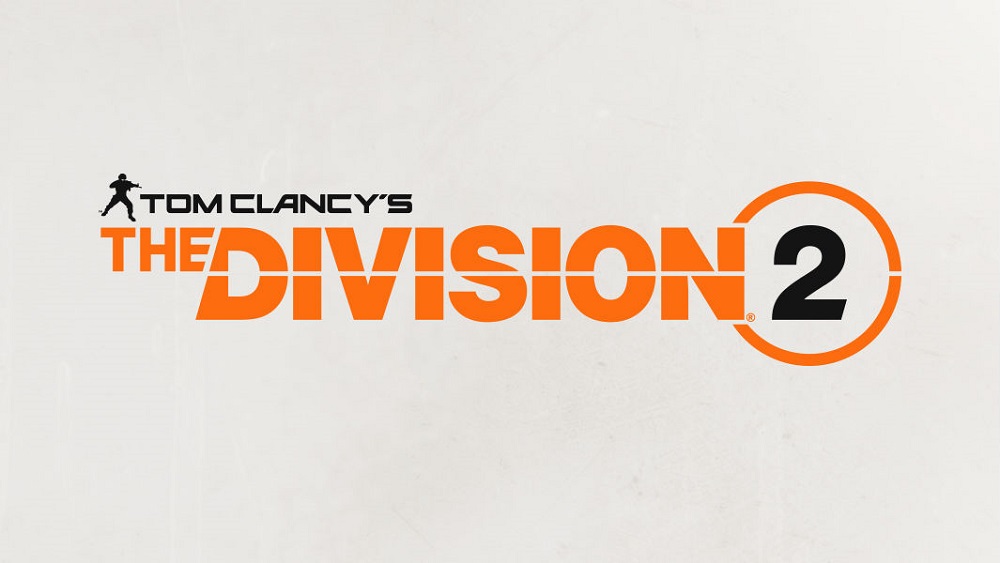 Seperti permainan pertamanya, proses pengembangan akan dipimpin Massive Entertainment, dibantu oleh tim Ubisoft Reflections, Red Storm Entertainment, Ubisoft Annecy, Ubisoft Shanghai serta Ubisoft Bucharest. Game dibangun menggunakan versi upgrade dari engine Snowdrop, yang diklaim 'memungkinkan developer merealisasikan ambisi baru mereka sembari menyempurnakan aspek-aspek dari permainan terdahulu'.
Ubisoft menyampaikan bahwa saat ini, timnya lebih gesit dan lebih siap menanggapi masukan. Publisher juga sudah mempunyai visi jelas ke mana mereka akan mengarahkan pengembangannya dan 'cara memastikan game menyuguhkan pengalaman bermain istimewa'.
Sebagai realisasi dari komitmen mendukung gamer-nya, Massive Entertainment mencoba menyambungkan The Division dan sekuelnya dengan membubuhkan achievement baru bernama 'Shield'. Jika berhasil mendapatkannya di permainan pertama, Anda bisa mengakses bonus spesial di The Division 2.
Buat sekarang, informasi mengenai konten, tema dan gameplay The Division 2 masih belum diketahui. Namun Massive sempat bilang bahwa Global Events akan kembali hadir di sana, lalu developer juga turut menyiapkan permainan agar kompatibel dengan mode enhanced Xbox One X.
Massive Entertaiment berjanji untuk mengungkap segala detail terkait Tom Clancy's The Division 2 dalam ajang E3 2018 di bulan Juni nanti.
Saya punya harapan sederhana untuk The Division 2: semoga game baru ini lebih menuntut skill dan mengedepankan realisme. Hal yang paling mengganggu saya di The Division pertama adalah skenario pertempuran di mana musuh (khususnya boss) tetap hidup setelah tertembak ratusan kali.
Sumber: Ubisoft.
Are you sure to continue this transaction?
processing your transaction....