UniPin Resmi Menggelar Kompetisi Esports SEACA Tingkat Asia Tenggara
Kompetisi SEACA menawarkan total hadiah senilai Rp1,4 milyar
Lukman Azis - 18 October 2018
Potensi esports di Indonesia terus meningkat, hal tersebut dibuktikan dari munculnya sejumlah kompetisi besar di ranah gaming. Salah satunya dari UniPin esports, mereka telah resmi menggelar kompetisi esports tingkat Asia Tenggara bertajuk SEACA (South East Asia Cyber Arena) yang berlangsung pada tanggal 17 sampai 21 Oktober 2018.
Kompetisi SEACA ini menghadirkan tim-tim profesional dari Malaysia, Thailand, Singapura, dan Filipina - mereka akan berlaga untuk memperebutkan total hadiah senilai Rp1,4 milyar. Beberapa game yang dipertandingkan antara lain: Mobile Legends: Bang Bang, Arena of Valor (AOV), PlayerUnknown's Battleground (PUBG), Point Blank, dan DOTA 2.
Kompetisi SEACA diawali babak kualifikasi, di Indonesia sendiri telah digelar di 16 kota dan menjaring 230 finalis. Acara finalnya akan diadakan di Mall Taman Anggrek Jakarta dan diagendakan dibuka oleh Presiden Republik Indonesia, Bapak Ir. H. Joko Widodo (Jokowi).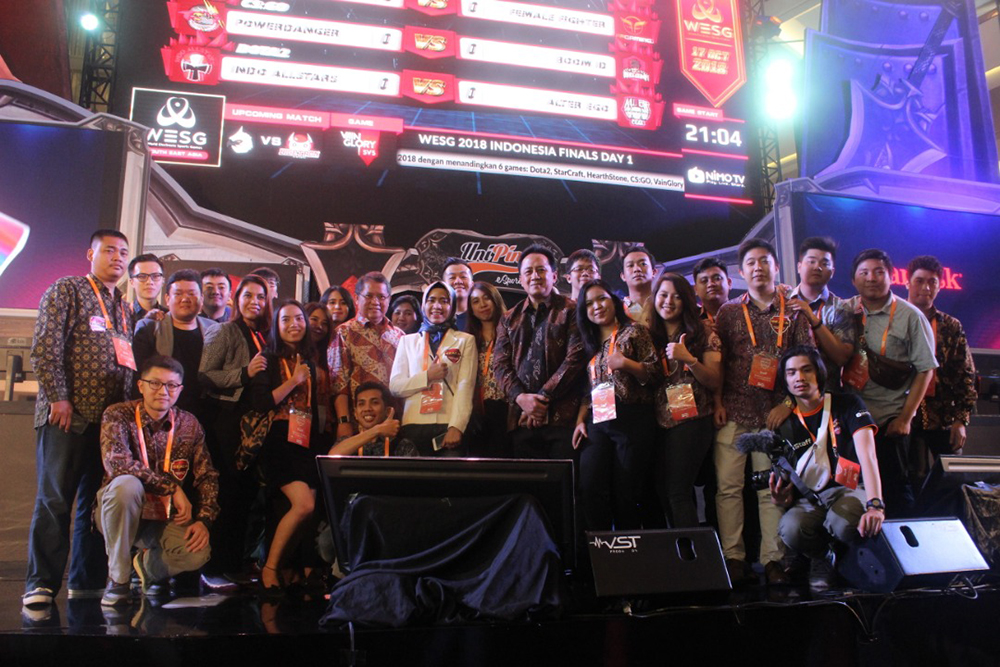 Di acara SEACA ini, turut menghadirkan kompetisi World Electronic Sports Games (WESG) dengan total hadiah sebesar US$5,5 juta, di mana pemenangnya akan dikirim untuk bertanding mewakili Indonesia di kancah Internasional yang grand final- nya akan diselenggarakan di China.
Perkembangan Esports
Menurut Newzoo, pada tahun 2017 terdapat 43,7 juta gamer di Indonesia yang rela membelanjakan uangnya hingga total US$880 juta dan menempatkan Indonesia di posisi 16 dunia dari sisi pendapatan yang berasal dari game online.
Sementara, di kawasan Asia Tenggara terdapat 9,5 juta penggiat esports, jumlah ini akan naik dua kali lipat di tahun 2019. Diperkirakan total jumlah penonton esports lebih dari 40 juta orang di tahun 2019, dan Indonesia termasuk dalam 6 negara besar selain Malaysia, Filipina, Singapura, Thailand, dan Vietnam yang menyumbang 98% penggiat esports di kawasan ini.
Setelah pada Asian Games 2018 menjadi pertandingan eksibisi, esports akan mulai dipertandingkan di ajang Asian Games 2022 mendatang. Fenomena meningkatnya pertumbuhan industri esports di kawasan Asia Tenggara ini yang menjadi pertimbangan PT. Dua Puluh Empat Jam Online membentuk UniPin esports untuk menggelar acara SEACA.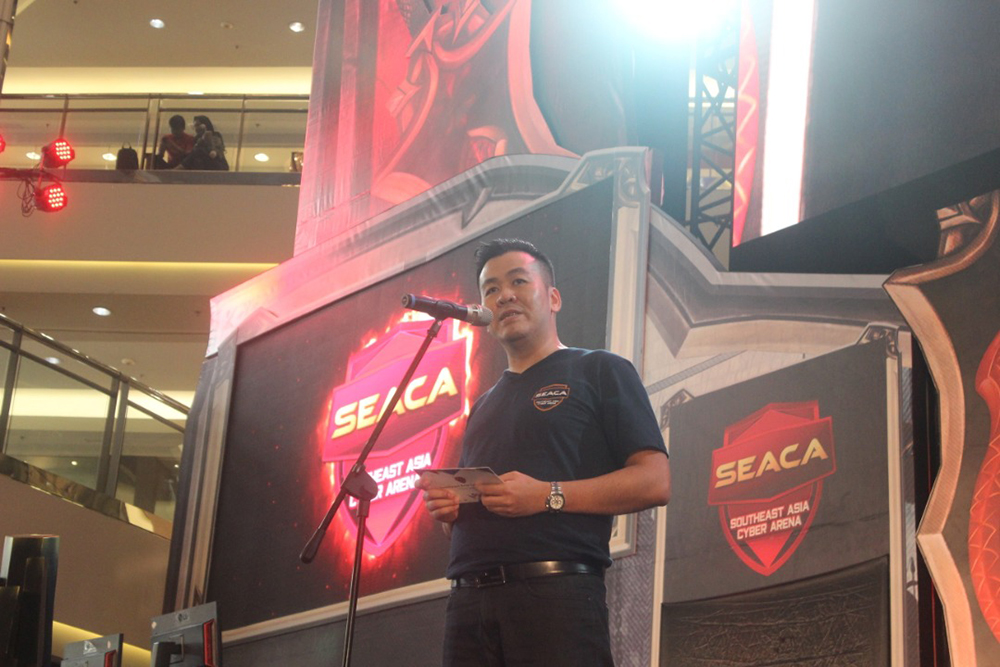 "Kami ingin membangun dan mempromosikan gaya hidup sehat melalui esports. Hal ini sejalan dengan visi kami menjadikan Indonesia sebagai pusat esports se-Asia Tenggara, karena Indonesia memiliki potensi yang sangat besar yaitu populasi terbesar di Asia Tenggara dan ke-4 di dunia. Kami yakin dan mampu untuk mencapai visi dan misi tersebut, karena kami memiliki dukungan teknologi dan analisis data yang memudahkan untuk memetakan perilaku dan preferensi para gamer." Ujar Co-founder & CEO UniPin, Ashadi Ang.
"Melalui event SEACA ini kami berharap akan memotivasi serta menumbuhkan kesadaran pada generasi muda bahwa esports bila ditekuni secara sungguh-sungguh dan profesional akan menjadi profesi yang sangat menjanjikan. Harapan kami kedepannya dukungan dari berbagai pihak, khususnya pemerintah akan semakin besar sehingga industri esports akan semakin berkembang dan Indonesia sebagai pusat eSports di Asia Tenggara akan tercapai." tambah Ashadi.
Selain itu, kompetisi Cosplay juga turut meramaikan acara ini dan penutupan akan dihadiri oleh Menteri Komunikasi dan Informatika, Bapak Rudiantara S.Stat. MBA, serta performance dari RAN. Bagi masyarakat umum yang ingin hadir menonton, acara ini tidak dipungut biaya dan bisa langsung datang ke Mall Taman Anggrek.
Disclosure: DailySocial merupakan media partner UniPin Esports
Are you sure to continue this transaction?
processing your transaction....