Makin Mirip Spotify, Aplikasi SoundCloud Kini Kedepankan Aspek Discovery
Tampilan home screen bakal menyuguhkan deretan playlist terkurasi sekaligus berbagai rekomendasi berbasis machine learning
Glenn Kaonang - 18 December 2017
Bersaing di industri streaming musik bukanlah pekerjaan mudah, bahkan ketika layanan Anda spesifik menarget kalangan pencinta musik indie selagi yang lain membidik kalangan mainstream. Ya, saya berbicara mengenai SoundCloud, layanan asal Jerman yang sudah sejak lama menjadi platform berbagi andalan para musisi indie.
Juli lalu, karena pendapatan yang dihasilkan tidak bisa menutupi pengeluaran besarnya, SoundCloud memutuskan untuk memecat 173 karyawannya. Namun SoundCloud masih bersikukuh untuk bertahan. Sebulan setelah pemecatan massal itu, SoundCloud menerima pendanaan baru dari investor yang disebut sebagai yang terbesar, plus merekrut mantan CEO Vimeo, Kerry Trainor, sebagai CEO barunya.
Di bawah kepemimpinan baru dan berkat suntikan dana segar itu, SoundCloud sudah siap menerapkan berbagai upaya supaya bisa tetap relevan. Langkah yang pertama adalah merilis versi baru aplikasi dengan tampilan home screen yang dirombak, yang kini lebih mengedepankan aspek discovery.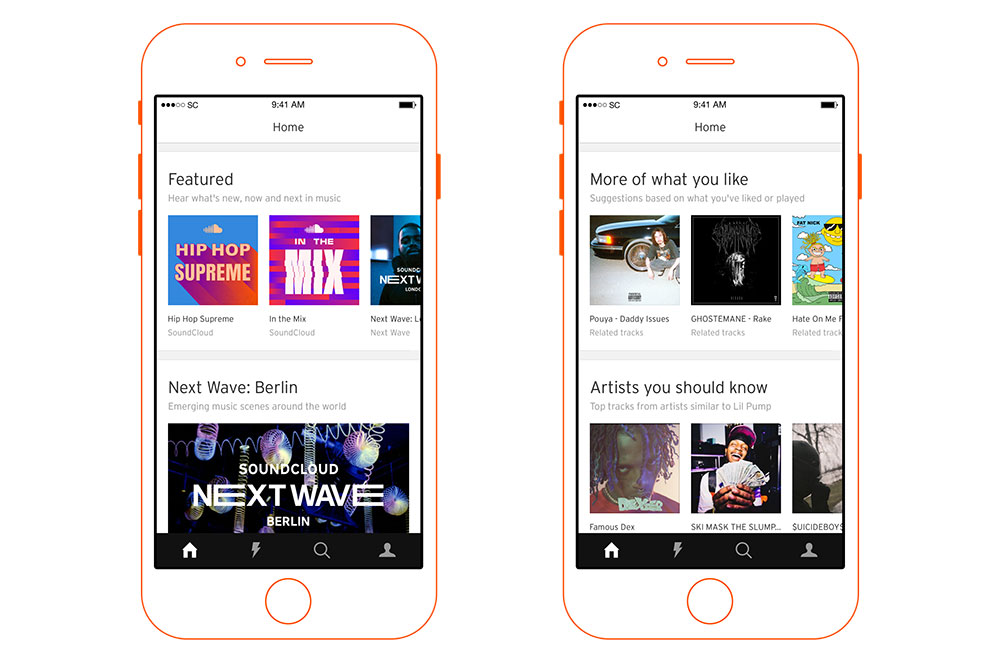 Jadi sesaat setelah membuka aplikasi, pengguna bakal langsung disambut oleh deretan playlist terkurasi di bagian teratas. Fitur The Upload yang dirilis beberapa bulan lalu kini juga ditempatkan di home screen, memudahkan pengguna untuk menemukan lagu-lagu yang sesuai dengan seleranya sekaligus yang baru saja dirilis.
Versi baru ini sejatinya membuat aplikasi SoundCloud jadi semakin mirip dengan Spotify, yang juga menambatkan banyak elemen discovery pada halaman utama aplikasinya sekaligus banyak mengandalkan algoritma machine learning dalam menyuguhkan rekomendasi. SoundCloud sendiri sebenarnya sudah sejak tahun lalu mengadopsi metode yang sama.
Keputusan untuk mengedepankan aspek discover bisa dibilang merupakan langkah yang tepat. SoundCloud bilang bahwa koleksi mereka sejauh ini sudah mencakup lebih dari 170 juta lagu. Apalah arti kuantitas tanpa ada cara mudah bagi pengguna untuk menemukan dan menikmatinya?
Sumber: SoundCloud. Gambar header: Pixabay.
Are you sure to continue this transaction?
processing your transaction....