Karakter Virtual dalam Facebook Spaces Kini Jauh Lebih Hidup dari Sebelumnya
Lebih kelihatan 3D, lebih fleksibel soal kustomisasi, serta memiliki pergerakan yang lebih alami
Glenn Kaonang - 6 April 2018
Facebook memaparkan misi yang cukup ambisius ketika memperkenalkan aplikasi Spaces untuk Oculus Rift, yakni menyediakan medium di mana kita bisa berinteraksi di dalam dunia virtual seperti di dunia nyata. Namun Spaces yang kini juga tersedia di HTC Vive itu punya satu problem utama: karakter virtual alias avatar-nya sama sekali tidak kelihatan 'hidup'.
Penampilannya lebih condong dua dimensi, dan kurang bisa menggambarkan identitas masing-masing penggunanya. Namun jangan khawatir, sebab Facebook telah menyiapkan update yang bakal merombak penampilan avatar di Spaces secara drastis. Kalau butuh komparasi, lihat saja evolusinya dari waktu ke waktu pada gambar berikut.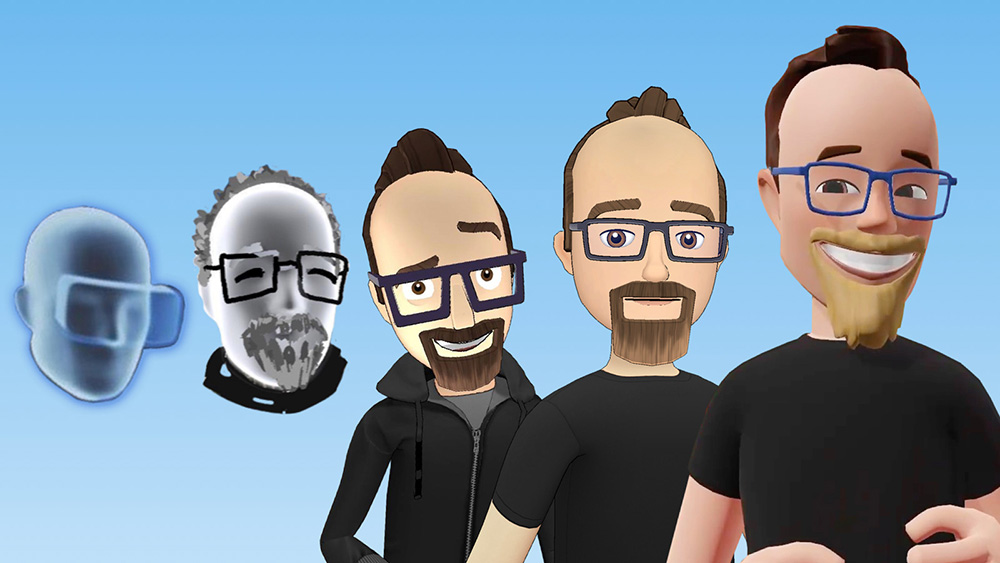 Kelihatan jelas bahwa versi terbarunya (paling kanan), jauh lebih mendekati sesungguhnya. Wujudnya kini kelihatan tiga dimensi, mirip seperti karakter dalam game The Sims. Selain tampak lebih mendetail, lighting pada masing-masing avatar juga tampak jauh lebih baik. Facebook pun tidak lupa memastikan bahwa pergerakan avatar juga bakal tampak lebih luwes dan alami.
Hal lain yang tak kalah penting adalah perbaikan pada aspek kustomisasi. Avatar dalam Spaces kini jauh lebih fleksibel soal kustomisasi. Andaikata algoritma machine learning yang Facebook terapkan belum bisa menciptakan versi terbaik dari pribadi virtual Anda, Anda dipersilakan mengutak-atiknya sendiri.
Mulai dari posisi alis sampai mulut, semuanya bisa disesuaikan dengan selera masing-masing. Gaya rambut, bentuk wajah maupun bentuk tubuh avatar juga bisa diubah. Singkat cerita, pengalaman yang ditawarkan kini lebih mendekati fungsi "create a character" yang biasa ada dalam game.
Tentu saja ini bukan versi terakhir dari Spaces, dan sejatinya masih ada banyak hal yang bisa dibenahi. Kendati demikian, setidaknya kita sekarang tahu bahwa Facebook sudah berada di jalur yang benar, dan social VR kini semestinya bisa menarik perhatian lebih banyak konsumen.
Are you sure to continue this transaction?
processing your transaction....