Vainglory Akan Terapkan Kontrol Joystick, Virtual Analog Seperti AOV dan ML
Akan tersedia untuk dinikmati semua pemain pada update versi 3.4 mendatang
Kalau dari segi grafis, tentu kalian setuju bahwa Vainglory lebih unggul dibandingkan Arena of Valor dan Mobile Legends. Grafisnya luar biasa detail dan indah memanjakan mata.
Namun kita juga harus mengakui bahwa sistem kontrol yakni "full touch" atau "sistem tap" di Vainglory cenderung lebih sulit dibanding dengan sistem analog virtual. Lalu, bagaimana bila Vainglory juga mengadopsi kontrol analog juga?
[embed]https://youtu.be/B0Iq5vRDIF8[/embed]
Ya, sebentar lagi hal itu bakal menjadi kenyataan, kontrol joystick segera hadir di Vainglory.  Saat ini masih tahap early access dan telah menjadi bagian dari update Vainglory versi 3.3.
Nantinya kontrol joystick akan tersedia untuk dinikmati semua pemain pada update versi 3.4 mendatang. Dari video di atas bisa kita lihat, bila kontrol joystick ini nyaris identik dengan virtual analog yang sudah ada di Arena of Valor dan Mobile Legends.
Susunan tombolnya sangat familier, di mana tombol skill juga bisa ditekan dan diarahkan sebelum dilepaskan. Jadi lebih mudah untuk menargetkan musuh yang diinginkan dan memprediksi gerakan musuh.
Sangat berguna, terutama untuk hero yang memiliki serangan skill jarak super jauh. Selain itu dengan menargetkan hero tertentu, damage yang dihasilkan saat pertarungan jarak dekat juga bisa dipusatkan.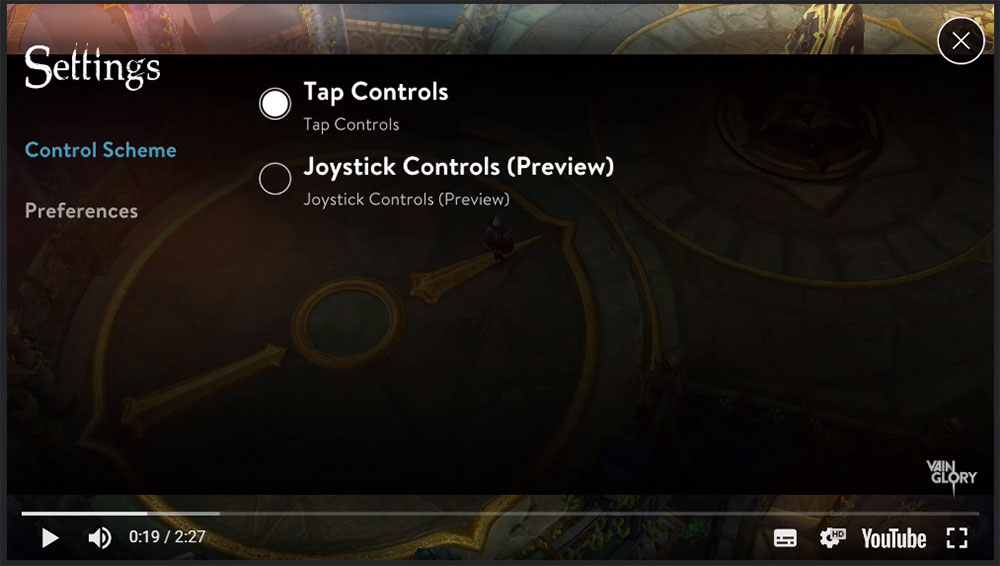 Setelah mode 5V5, selanjutnya kontrol joystick. Namun Vainglory memang harus melakukannya untuk mendapatkan kembali para pemainnya. Saya pribadi mengakui kehebatan sistem tap, meski agak sulit tapi sangat presisi.
Tapi tak bisa ditampik, bila kontrol virtual analog lebih mudah dimainkan dan para pemain pemula pun tak bakal kesulitan, Bila joystick kurang cocok, jangan khawatir karena kita bisa berganti kapan saja ke sistem tap atau joystick di pengaturan game.
Sumber: Vainglorygame
Are you sure to continue this transaction?
processing your transaction....