Victorinox INOX Cybertool Ubah Arloji Biasa Menjadi Smartwatch
Mengemas sejumlah fungsi pintar seperti meneruskan notifikasi, fitness tracking sampai fitur find my phone
Glenn Kaonang - 25 February 2016
Bertambah lagi pabrikan arloji asal Swiss yang meramaikan pasar smartwatch, yakni Victorinox Swiss Army yang berkolaborasi dengan Acer. Namun ketimbang meluncurkan sebuah smartwatch, mereka lebih memilih merilis sebuah aksesori yang dapat memberikan fungsi-fungsi pintar pada arloji analog besutannya.
Didapuk INOX Cybertool, perangkat ini ibarat sebuah casing yang dipasangkan di atas jam tangan dari lini Victorinox INOX. Cincin yang mengitari wajah arloji ini merupakan sebuah layar LED, dapat digunakan sebagai chronograph, stopwatch atau sekadar menampilkan waktu di zona yang berbeda dari lokasi pengguna.
Selain dibekali kemampuan untuk meneruskan notifikasi dari smartphone, INOX Cybertool juga mengemas accelerometer sehingga jam tangan yang menjadi 'rumahnya' dapat difungsikan sebagai fitness tracker, memonitor jumlah langkah kaki, kalori yang terbakar dan jarak tempuh secara keseluruhan.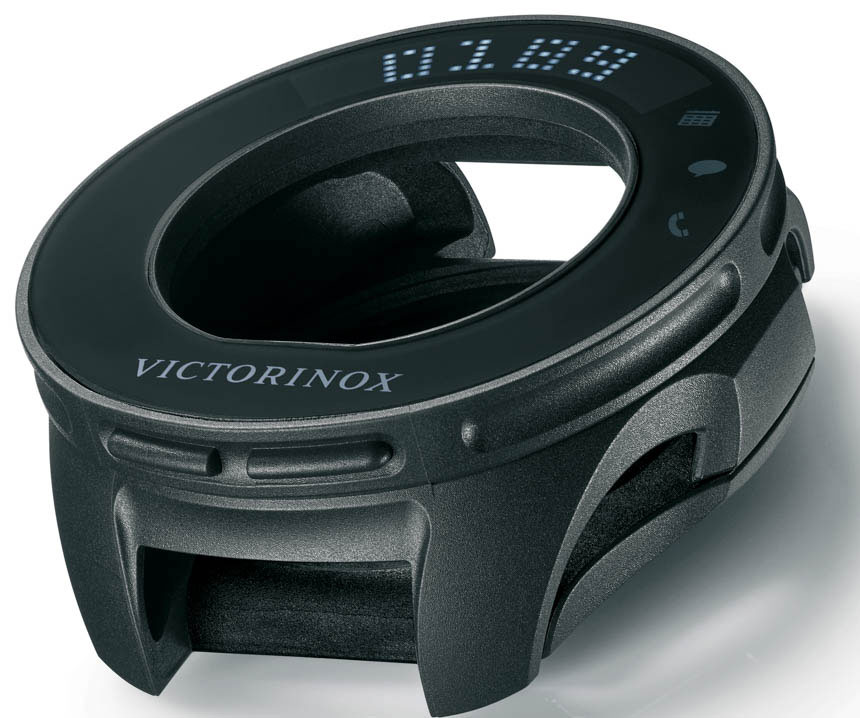 Pengoperasiannya mengandalkan sepasang tombol, bukan panel sentuh. Menariknya, saat kedua tombol ini ditekan secara bersamaan, INOX Cybertool akan mengirim koordinat GPS ke kontak yang sudah ditetapkan terlebih dulu sebelumnya. Lebih lanjut, fitur ini juga bisa dimanfaatkan untuk mencari smartphone yang hilang dengan membunyikan ringtone meski perangkat sedang dalam posisi silent.
INOX Cybertool mengemas baterai dengan daya tahan sekitar satu minggu. Namun berhubung ia hanyalah sebuah aksesori, jam tangannya sendiri masih tetap bisa Anda pakai seperti biasa meski baterai Cybertool habis. Konsep lepas-pasang ini juga memungkinkan pengguna untuk memakainya di saat yang dibutuhkan saja.
Fisik INOX Cybertool terbuat dari bahan polyurethane berkualitas, sedangkan layar LED-nya dilapisi oleh kaca Gorilla Glass 3. Bobotnya cuma 24 gram, tapi ukurannya cukup besar, dengan diameter 52 mm dan tebal 22 mm. Ia tahan air dengan sertifikasi IPX7.
INOX Cybertool tentunya akan menjadi menarik kalau Anda punya arloji Victorinox INOX. Selain itu, Anda kurang beruntung. Harganya diperkirakan berkisar $150 - $225, namun belum ada kepastian soal jadwal perilisannya.
Sumber: A Blog to Watch.
Are you sure to continue this transaction?
processing your transaction....