[Vintagious] The Gang of Chicago
guest post - 22 July 2013
Kolom Vintagious kali ini akan bercerita tentang kamera-kamera bakelite murmer (murah meriah) yang lahir dari Chicago di tahun 1940-an. Bagaimana bentuknya dan seperti apa ceritanya, yuk kita simak. 
Awal 1940an, Chicago terkenal dengan produksi kamera-kamera saku berbahan bakelite (sebelum plastik populer). Semua beramai-ramai membuat produk kamera dengan harga murah untuk semua orang. Yang menarik, kamera-kamera tersebut memiliki bentuk yang serupa, walau brand-nya berbeda satu sama lain.
Diawali oleh satu perusahaan yang memanufaktur kamera bakelite bernama Utility Manufacture yang membuat satu model 3 x 4 kamera (half frame) untuk film 127 dengan brand Falcon Miniature. Kemudian dibeli oleh Spartus Corp di tahun 1941 dan daerah operasi pindah dari New York ke Chicago. Kamera ini jadi populer dan mesin molding yang sama pun beredar di perusahaan lain di Chicago, membuat model-model kembar dengan brand berbeda yang tercetak di tempelan lempengan tambahan pada lingkaran lensa.
Nama Falcon Miniature menjadi istilah umum untuk kamera bakelite murah dan kemudian diberi nama lain Spartus setelah Utility Manufacture dibeli Spartus Corp. Berhubung semua perusahaan di Chicago ini menggunakan alamat kantor pemasaran yang sama dan berbagi dengan mesin molding yang sama - Camera-wiki.org menyebutnya The Chicago Cluster  - semakin banyak bermunculan kamera-kamera Falcon/Spartus kembar dengan desain yang sama hingga akhir 1960-an - saat plastik modern mulai digunakan industri.
Jika kita melihat desainnya, kamera-kamera dari The Chicago Cluster ini sangat erat dengan gaya art deco dan streamline yang sedang tren di masa itu. Contohnya 5 kamera ini.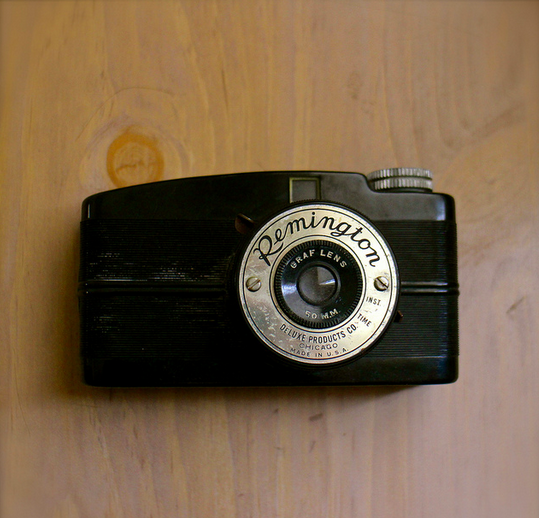 Kamera Remington di masa itu beredar mengikuti desain khas dari Carlton atau Falcon Rocket, mengambil bentuk pesawat DC-3 dari samping.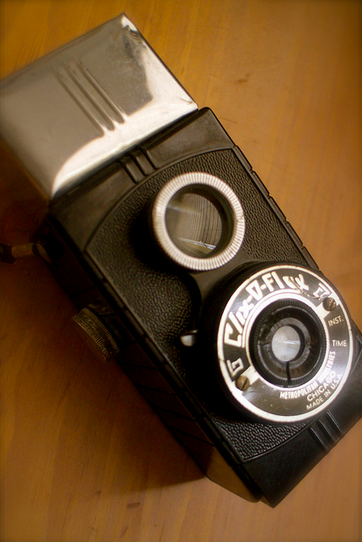 Kamera Clix-O-Flex ini berjenis TLR ini dibuat oleh Metropolitan Industries (yang juga beralamat sama dengan perusahaan lain). Menggunakan format portrait 4 x 3 dengan film 127. Bentuk, ornamen, lekuk dan tekstur sangat kental dengan gaya art deco. Juga jenis huruf pada faceplate. Desain ini kembaran dari kamera Hamilton TLR.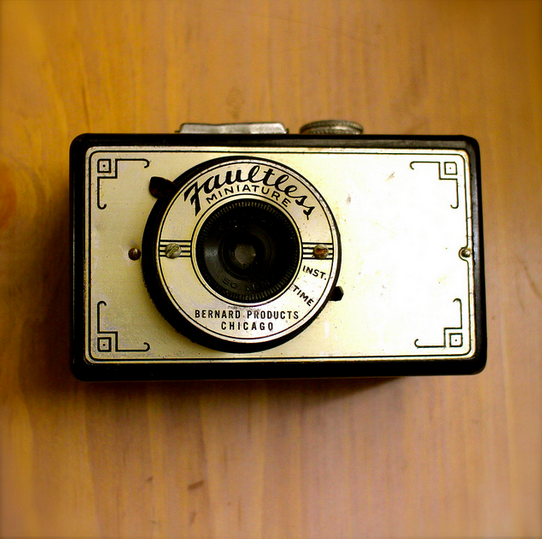 Kamera Faultless buatan Bernard Products ini agak lebih bongsor dibanding kamera-kamera lainnya. Ini disebabkan karena kamera ini memiliki mesin molding yang mirip dengan Royal Reflex buatan Monarch yang berformat TLR. Bahkan faceplate-nya pun bercorak sama, walau berbeda pada brand di bagian lingkaran lensa.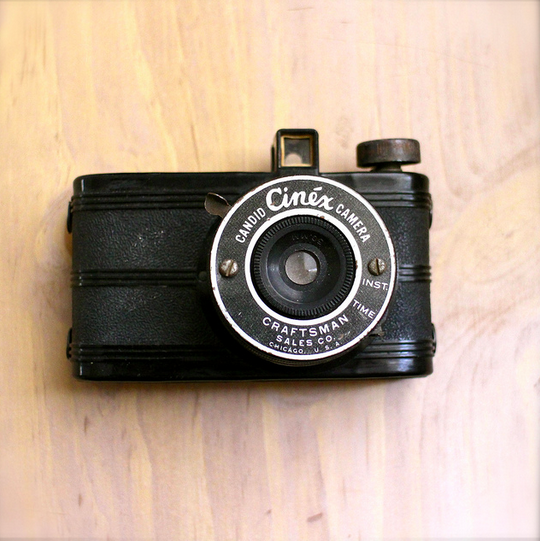 Kamera Candid Cinex Camera ini memiliki desain yang paling banyak digunakan saat itu. Berbentuk mirip dengan Falcon Miniature dan Monarck.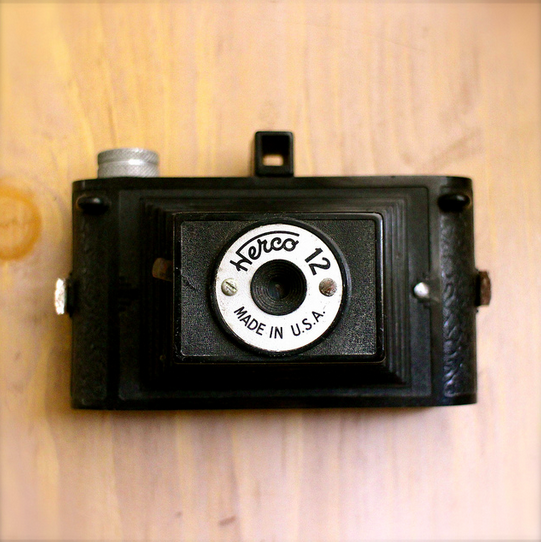 Berbeda dengan kamera lainnya yang memiliki desain kembar, Herco 12 buatan Herbert George ini memiliki desain unik dan (sejauh ini) tidak memiliki kembaran dengan brand berbeda. Moncong lensanya meniru bentuk folded camera dan membuat jarak lensa dengan film cukup jauh.
---
Popularitas kamera saku Chicago berbahan bakelite ini memudar jelang 1960-an saat plastik mulai banyak digunakan dan digantikan kamera generasi baru yang jauh lebih murah. Evolusi kamera plastik Chicago berpengaruh ke seluruh dunia hingga Hong Kong, melahirkan kamera Diana yang kita kenal sekarang.
Sumber gambar header.
Profil penulis: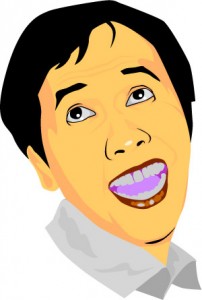 Pinot W. Ichwandardi adalah seorang Graphic Designer. Pria asal Indonesia ini sejak 2007 tinggal di Kuwait bersama keluarganya. Dikenal juga sebagai pengoleksi gadget jadul, blog pribadinya bisa ditemukan di retrogizmo.blogspot.com, sedangkan Twitter di @pinot dan About.me/pinot.