VR Headset Ini Sangat Portabel dan Ditenagai OS Android
Glenn Kaonang - 25 May 2015
Satu lagi pesaing Oculus Rift muncul, kali ini dari Negeri Tirai Bambu. Namanya lucu, Dlodlo VR Glasses, akan tetapi ambisinya cukup besar.
Sesuai namanya, Dlodlo VR Glasses ini lebih mirip kacamata ketimbang sebuah VR headset – meski ukurannya tampak besar jika dibandingkan kacamata biasa. Kendati demikian, ia tampak begitu ringkas jika dijejerkan dengan kebanyakan VR headset; bobotnya cuma 120 gram, atau sekitar empat kali lebih ringan ketimbang VR headset lainnya.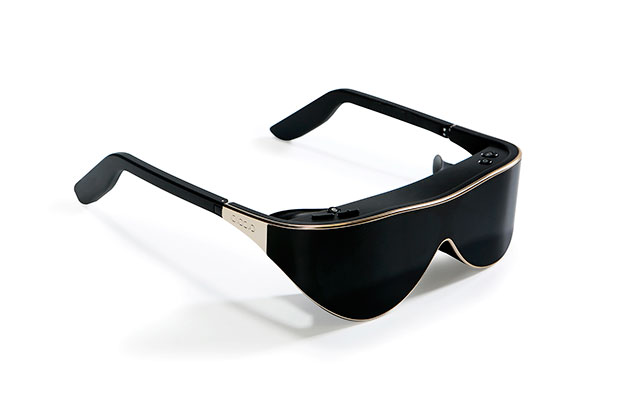 Dlodlo mengemas layar stereoscopic dengan resolusi full-HD – ukurannya tidak disebutkan. Field of view layar ini mencapai 110º, dan refresh rate-nya cukup cepat di angka 120 Hz. Terdapat sebuah switch untuk berganti mode antara 2D atau 3D.
Pihak pengembangnya mengklaim layar ini bebas distorsi, namun yang menarik adalah kemampuan Dlodlo menyesuaikan jarak antara konten dan mata, mulai dari angka 58 mm sampai 70 mm. Dengan kata lain, pengguna yang berkacamata tetap bisa menggunakan Dlodlo dengan mata telanjang.
Info menarik: FOVE VR Headset Tawarkan Kontrol Berbasis Gerakan Mata
Mengusung tema portabel, Dlodlo tidak membutuhkan PC atau smartphone tertentu untuk bisa digunakan. Ia menjalankan sistem operasi Android 4.4 KitKat sehingga bisa dioperasikan secara mandiri.
Konektivitas Bluetooth 4.0 turut dihadirkan agar Dlodlo bisa Anda sambungkan dengan berbagai perangkat, seperti misalnya gaming controller, headset, speaker atau bermacam perangkat berkoneksi Bluetooth lainnya.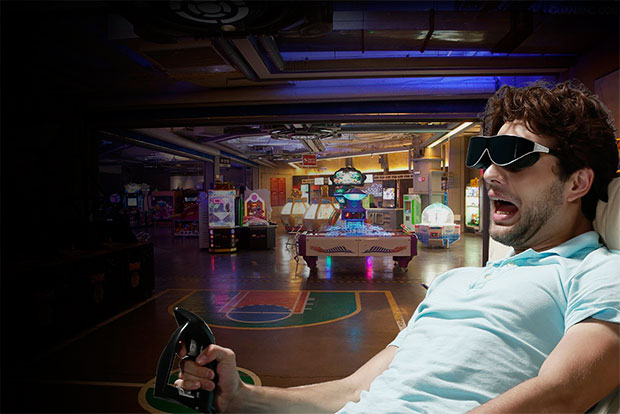 Dlodlo ditenagai oleh baterai berkapasitas 2.000 mAh. Tidak disebutkan estimasi daya tahannya, namun saya kira tidak lama jika melihat spesifikasinya yang cukup tinggi. Charging bisa dilakukan lewat sambungan micro USB.
Dlodlo VR Glasses saat ini tengah dipamerkan di ajang CES Asia 2015 di kota Shanghai, Tiongkok. Perangkat ini rencananya akan segera dipasarkan mulai tanggal 27 Mei mendatang dengan harga $699.
Sumber: Thomas PR.
Are you sure to continue this transaction?
processing your transaction....