Will.i.am Pamerkan Smartwatch Buatannya, Segera Rilis Bulan Juli
Yoga Wisesa - 8 April 2014
Menerima tujuh buah penghargaan Grammy Awards, delapan American Music Awards dan tiga penghargaan World Music Awards sama sekali tidak mengurangi semangat wirausaha rapper dengan nama asli William Adams yang turut mendirikan band hip hop The Black Eyed Peas. Ia telah menyiapkan kejutan baru, bukan album musik, namun sebuah smartwatch.
Will.i.am memamerkan smartwatch buatan perusahaan yang dimilikinya dalam acara TV Chatty Man Show bersama Alan Carr. Langkah ini memang sedikit mengingatkan kita pada bagaimana Dr. Dre mempublikasikan produk-produk Beats buatannya, namun apa yang will.i.am lakukan mungkin bisa sedikit menghapus rasa skeptis khalayak terhadap perangkat wearable - apalagi biasanya seniman musik terkenal mampu menciptakan sebuah tren tersendiri di kalangan fans.
Info menarik: Google Umumkan 'Android Wear', Debut Perdana di Smartwatch Moto 360
"Saya tidak lagi pernah membawa ponsel, ini dia ponsel saya," ungkap will.i.am dalam acara tersebut sambil memperlihatkan smartwatch-nya. "Saat ini banyak smartwatch yang masih membutuhkan [integrasi] smartphone, tapi milik saya ini tidak membutuhkannya. Saya mendirikan perusahaan ini sendiri, mendanainya sendiri dan menggunakan uang saya sendiri untuk mengembangkannya."
Perangkat wearable buatan will.i.am tersebut mengambil rupa berdesain 'band' yang melengkung. Sang rapper menunjukkan bagaimana ia dapat melakukan panggilan telepon, kemudian ia juga menginformasikan bahwa smartwatch-nya terintegrasi dengan aplikasi dan sosial media populer seperti Twitter, Instagram dan Facebook.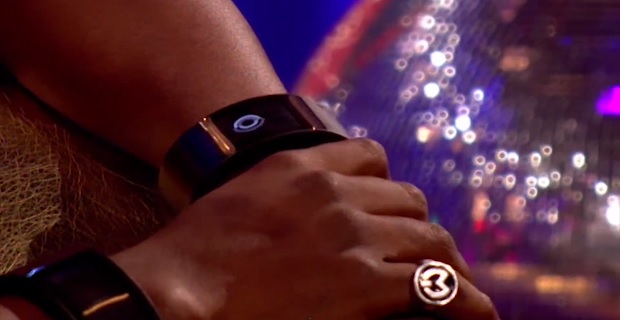 Sayangnya kita masih belum mendapatkan informasi lebih detail tentang apa namanya, spesifikasi lengkap, serta sistem operasi yang mendukung jam pintar itu.
Dalam demonstrasi singkatnya, smartwatch buatan will.i.am ini memunculkan ikon melingkar saat loading. Tentu kita bisa berasumsi bahwa ia memanfaatkan OS 'open-sorce' yang sudah ada sebelumnya seperti Android atau Tizen seperti yang mentenagai Samsung Gear.
Satu hal menarik adalah saat will.i.am menyebutkan Instagram. Terdapat kemungkinan bahwa smartwatch ini memiliki kamera. Kemudian ia juga memperlihatkan bagaimana device tersebut bisa digunakan untuk menjalankan musik - dengan performa yang cukup baik tanpa membutuhkan aksesori pendukung.
Tambahkan hal tersebut dengan fakta ia sama sekali tidak membutuhkan integrasi smartphone, maka kemungkinan smartwatch baru tersebut memiliki kapasitas memori yang cukup besar - baik internal maupun RAM, setidaknya 4GB. Untuk mendukung fasilitas penyimpanan, tentu saja sang produsen bisa memanfaatkan fungsi cloud ataupun streaming.
Info menarik: [Panduan Pemula] Cara Menghapus Cache di Mozilla Firefox
Dan dengan kemampuan telefoni, tentu saja ia memiliki SIM card - ukuran micro atau nano - dengan dukungan 3G, atau bahkan 4G. Jika arloji pintar ini memiliki konektivitas Bluetooth, maka bisa jadi ia juga dilengkapi dengan Wi-Fi dan NFC.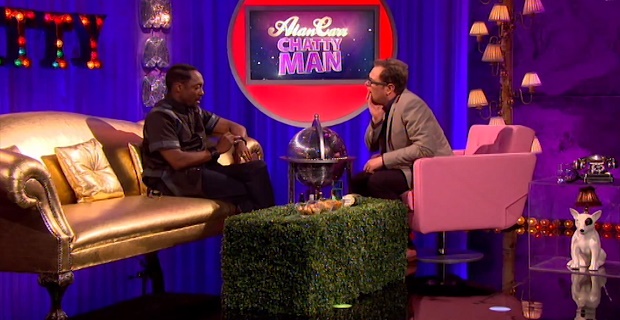 Will.i.am ternyata bukanlah nama baru dalam bidang teknologi. Pada tahun 2011, Intel menunjuknya sebagai direktur inovasi kreatif, dan ia berperan untuk mengembangkan berbagai macam produk smartphone, tablet dan laptop. Sang rapper The Black Eyed Peas ini juga baru mengumumkan aksesori kamera iPhone bernama i.am+ untuk meningkatkan kejernihan dan kualitas hasil jepretan.
Produk smartwatch yang ada dipasaran saat ini ditawarkan dengan harga mulai dari US$ 180 hingga US$ 500, mungkinkah jam pintar buatan firma will.i.am itu ditawarkan dengan harga yang lebih bersahabat?
Sumber: DailyMail.co.uk.
Are you sure to continue this transaction?
processing your transaction....