Xiaomi dan Telkomsel Berkolaborasi Hadirkan Paket Bundling Smartphone Mi 4i
Bambang Winarso - 26 May 2015
Telkomsel baru saja mengumumkan telah menjalin kerjasama pemasaran dan program retail bersama vendor perangkat asal Tiongkok, Xiaomi. Kerjasama keduanya diwujudkan dalam bentuk peluncuran paket bundling baru perangkat Xiaomi Mi 4i yang baru saja memulai debutnya di tanah air.
Dalam keterangan tertulis yang diterima Trenologi, Ririn Widaryani selaku Vice President Prepaid and Broadband Marketing Telkomsel mengatakan pihaknya menyambut baik kerjasama dengan Xiaomi. Xiaomi Mi 4i merupakan smartphone berkualitas tinggi yang akan meningkatkan pengalaman pelanggan Telkomsel dan memberikan pengalaman lifestyle terbaik. Di samping itu, kehadiran Xiaomi Mi 4i ini juga ditujukan untuk mendorong penetrasi smartphone di pelanggan Telkomsel yang ada di kisaran 30%.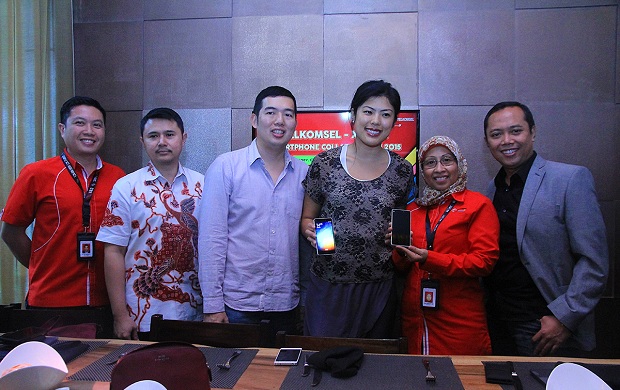 Smartphone Xiaomi Mi 4i sendiri dijual secara online melalui skema flash sale di situs Mi.com seharga Rp 2,799 juta mulai tanggal 26 Mei 2015. Dari pantauan Trenologi, penjualan Mi 4i saat ini sudah ditutup (sold out) dan baru akan kembali dibuka pada 2 Juni 2015.
Info Menarik: Peluncuran Update Android 5.0 Lollipop untuk Asus ZenFone 5 Kembali Ditunda?
Sementara untuk penjualan ritel baru akan digelar empat minggu kemudian melalui Erafone dan Trio. Telkomsel juga ikut ambil bagian dalam upaya memperluas jangkauan perangkat dengan membuka channel penjualan di sejumlah GraPARI dengan tujuan agar pelanggan dapat mencoba secara langsung dan memperoleh produk dengan mudah.
Selain itu Telkomsel juga sudah mencanangkan program roadshow ke Jakarta, Denpasar, Bandung, Surabaya, Medan, dan Makassar. Dalam rangkaian event tersebut Telkomsel dan Xiaomi akan memperkenalkan Xiaomi Mi 4i ke masyarakat sekaligus menyambut bulan suci Ramadhan.
Akan ada penawaran menarik seperti caschback bagi penukar TelkomselPOIN. Kemudian ada juga paket TAU gratis hingga 4,5GB untuk pelanggan pre-paid. Sementara untuk pelanggan post-paid mendapatkan bonus 2GB, 100 menit voice dan 100 SMS.
Are you sure to continue this transaction?
processing your transaction....