YouTube Ubah Tab Trending Menjadi Explore Demi Memprioritaskan Komunitas Kreator
Trending masih ada, tapi posisinya sekarang di bawah
Glenn Kaonang - 16 March 2020
Ada yang berbeda di aplikasi YouTube hari ini, baik versi Android maupun iOS-nya. Tab yang bertuliskan "Trending" kini sudah berganti nama menjadi "Explore". Apakah ini sebuah fitur baru? Ya, dan YouTube rupanya telah mengujinya selama satu tahun lebih.
Explore pada dasarnya menyuguhkan rekomendasi yang lebih luas ketimbang Trending. Di bagian paling atas, terdapat deretan kategori video macam "Music", "Gaming", "News", dan lain sebagainya. Mungkin hanya kebetulan, tapi tampilannya sangat mirip dengan desain baru halaman utama aplikasi Spotify.
Di bawah kategori-kategori tersebut, Explore bakal menyajikan segmen berjudul "Creator on the Rise" dan "Artist on the Rise" guna menyoroti video dari kreator-kreator baru yang berpotensi menjadi besar ke depannya. Berdasarkan informasi yang tertera di support page YouTube, setiap minggunya akan ada dua kreator baru yang di-highlight untuk kawasan Indonesia.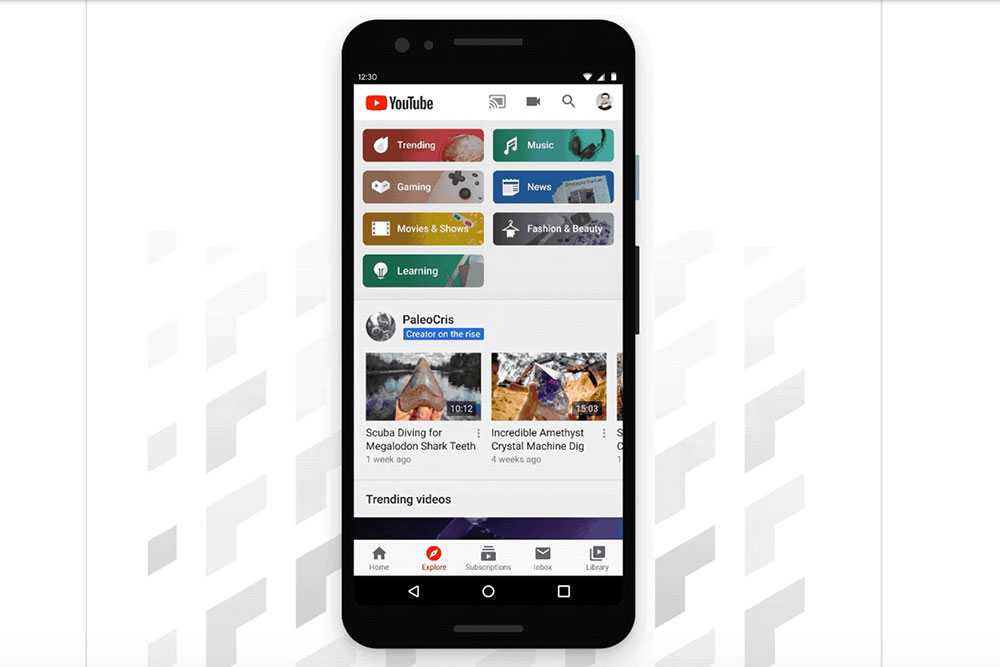 Lalu ke mana Trending pergi? Tidak ke mana-mana, Trending masih akan eksis sebagai bagian dari Explore. Posisinya sengaja ditempatkan di bawah (atau di atas sebagai salah satu dari deretan kategori itu tadi) demi memprioritaskan konten dari kreator-kreator baru.
YouTube adalah platform dengan konsep user-generated content. Mengutamakan komunitas kreator merupakan langkah yang bijaksana, apalagi mengingat channel milik brand atau media tradisional bisa saja menguasai segmen Trending.
Di kawasan Indonesia misalnya, saya melihat tidak jarang tayangan Indonesian Idol yang mengisi segmen Trending, dan ini sebenarnya bisa kita tonton melalui saluran TV tradisional. Dengan perubahan ini, kreator-kreator baru yang berpotensi setidaknya akan menerima exposure yang lebih besar, bukan malah 'ditenggelamkan' oleh video-video Trending yang didominasi media tradisional.