YouTube Gaming Kini Siarkan Game Mobile dan Bawa Fitur Sponsorship
Glenn Kaonang - 16 October 2015
YouTube Gaming sudah resmi beroperasi. Sejauh ini, konten YouTube Gaming sudah cukup padat sekaligus menarik untuk ditonton. Akan tetapi kuantitas saja tidak cukup guna menghadang dominasi Twitch yang sudah sangat berpengalaman di bidang ini.
Maka dari itu, variasi konten juga perlu diperluas. Dan itulah yang mereka lakukan lewat update terbaru untuk YouTube Gaming. Kalau sebelumnya hanya menyajikan konten game di console atau PC, YouTube Gaming kini siap menjadi sentra live streaming bagi para penggemar mobile game. Ya benar, memanfaatkan fitur Mobile Capture, pengguna bisa merekam dan menyiarkan secara langsung game apapun yang mereka mainkan di perangkat Android-nya.
Fitur ini pertama diumumkan di ajang Tokyo Game Show kemarin, namun sekarang sudah siap dinikmati oleh para pemilik channel. Yang menarik, fitur ini sama sekali tak memerlukan hardware maupun software tambahan. Saat sedang live, pengguna juga bisa mengaktifkan kamera depansmartphone/tablet sehingga wajahnya juga akan tampil bersama video gameplay, lalu memberikan komentar via mikrofon bawaan.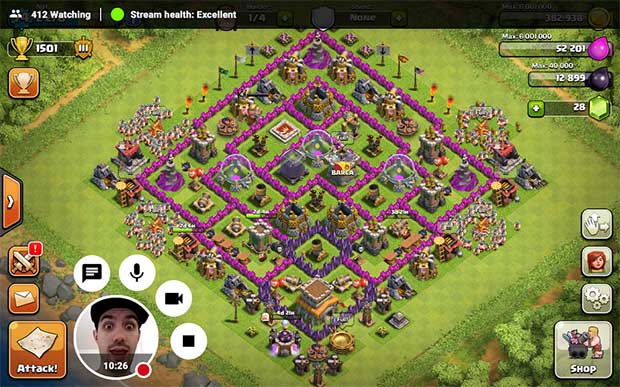 Saya menilai fitur Mobile Capture ini merupakan senjata utama YouTube Gaming dalam pertempurannya melawan Twitch. Mengapa? Karena pada dasarnya semua pemilik smartphone kini bisa menjadi pemasok konten untuk YouTube Gaming. Dan seperti yang kita tahu, pertumbuhan industri mobile game sangatlah pesat dibandingkan console atau PC.
Info menarik: Mirrativ Ialah 'Twitch-nya' Gamer dan Pengguna Device Mobile
Bersamaan dengan itu, YouTube Gaming juga memperkenalkan fitur Sponsorship – untuk sementara baru bisa dinikmati sejumlah channel terpilih saja. Fitur ini serupa dengan fitur yang dimiliki Twitch, dimana Anda bisa menjadi sponsor sebuah channel dengan biaya $4 bulan. Manfaatnya? Anda akan mendapat badge khusus di live chat serta akses ke chat room eksklusif (saat tersedia).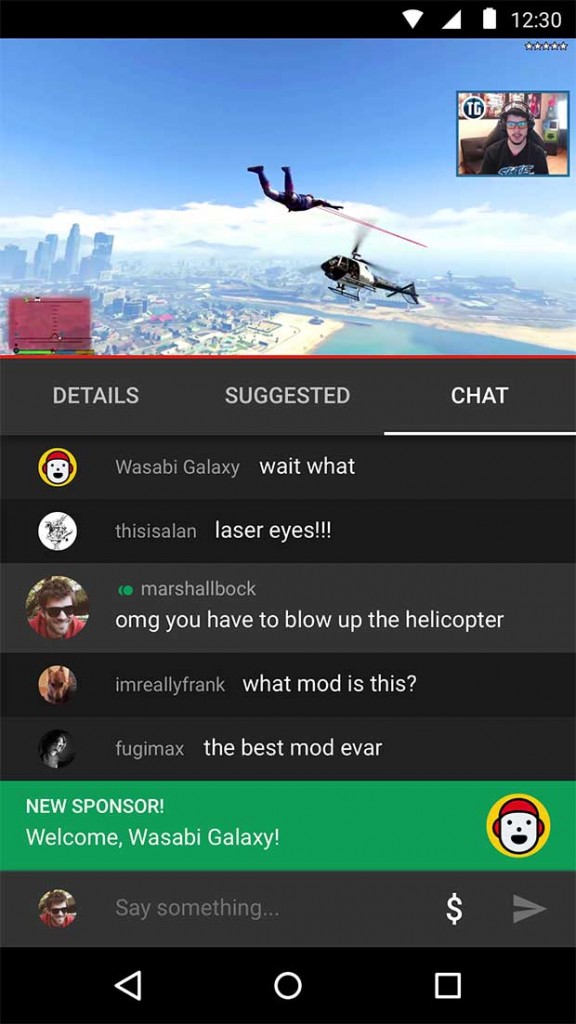 Dari segi tampilan aplikasi, YouTube Gaming kini menawarkan opsi Watch Later dan peningkatan performa. Pengguna juga bisa meng-importsubscription dari YouTube sehingga mereka tidak perlu repot mencari ulang channel favoritnya di YouTube Gaming.
Sayangnya, meski YouTube Gaming sendiri sudah bisa diakses dari mana saja, aplikasinya baru tersedia buat pengguna di AS dan Inggris Raya saja. Rupanya kita masih harus sabar menunggu sebelum bisa menyiarkan seheboh apa daya tempur masing-masing di Clash of Clans.
Sumber: YouTube Blog.
Are you sure to continue this transaction?
processing your transaction....