Zenius Plans Business Growth, to Rocus on Tech Development and Content Production
Recently secured series A funding worth of $20 million; engineer team located in Indonesia and India
The huge market potential in the edtech sector in Indonesia has encouraged Zenius to accelerate business growth in order to acquire more students while raising positive retention.
Zenius' CEO Rohan Monga told DailySocial, after receiving US$20 million Series A funding (around 260 billion Rupiah), the company plans to develop technology, increase the variety of content, as well as recruit talent to strengthen the team. Aside from Northstar Group, Kinesys Group and BeeNext also participated in this round.
"The power of online learning platform positioned is the ability to analyze and diagnose each student based on collected data. Using a personal approach, it is expected to provide students with improved abilities. In order to create technology, it requires a very large cost.
The company also plans to launch massive marketing activities. Regarding marketing activities, Rohan said it will be similar to other players, all online and offline activities will be carried out as authentic. Zenius' engineer team are based in Indonesia and India, with the objective to build technology that supports business processes.
Zenius focus as an edtech platform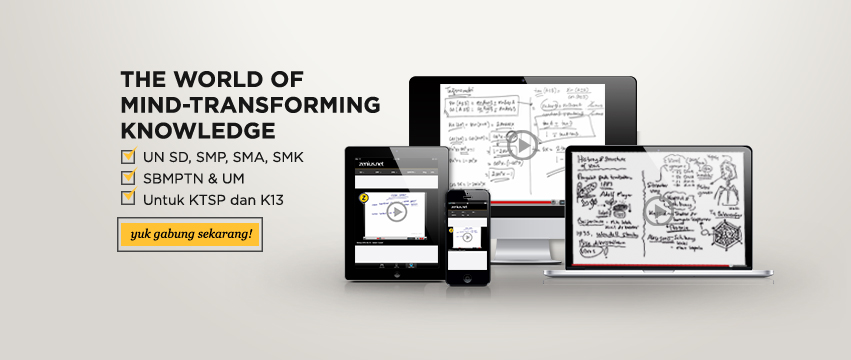 Prior to the CEO position, Rohan Monga was a former Gojek's COO and contributed to establishing first Indonesia's decacorn at the early stage. He also the angel investor for Zenius' seed funding. The sharp vision and mission of Zenius' Co-Founder, Sabda PS who currently serves as Chief Educational Officer at Zenius, is one reason Monga is digging into the edtech sector in Indonesia.
"I am very enthusiastic about Sabda's vision and Zenius team to present an even better online learning platform. This is in line with my experience mission in the technology era and my passion for social impact," Monga said.
Was founded in 2004, Zenius claims to have formulated a learning approach using technology that prioritizes conceptual understanding and thinking model. The basic competency is to form a deep understanding of scientific concepts, not just a matter of remembering and memorizing.
Therefore, students should ideally have a good mindset after learning and be able to adapt and find solutions to the current problems they're facing. The thinking ability is quite essential for future generations to adapt, collaborate and compete.
"I am very happy and glad for Monga to join Zenius. Monga, with his character that is focused on solutions and has deep insight and extraordinary experience in his field, is the most appropriate person for this role. I hope to encourage Zenius' growth to continue improving the education sector in Indonesia," said Sabda.
Zenius offers several types of products, the core business is Zenius.net, an online learning website contains more than 80 thousand leaning videos and hundreds of thousands of practice question
Zenius has several types of products, with the main product being Zenius.net, an online learning website that contains more than 80 thousand learning videos and hundreds of thousands of practice questions for elementary and high school levels that have been adapted to the national curriculum. Throughout 2019, the site has been accessed by more than 12.8 million users. Zenius has also launched mobile applications on Google Play and the App Store.
"I predict within the next 2-3 years there will be more and more edtech startups in Indonesia to bring new innovations around the online learning platform with diverse skills material to formal education as we have," Rohan said.
– Original article is in Indonesian, translated by Kristin Siagian
Application Information Will Show Up Here
Are you sure to continue this transaction?
processing your transaction....