AC Ventures Leads Series A+ Funding of Malaysian Based SaaS F&B Startup Food Market Hub
Participated also other investors, including Go-Ventures and East Ventures. This funding is to support the Food Market Hub expansion to Indonesia
AC Ventures led Series A+ funding for Malaysian based SaaS startup Food Market Hub (FMH) worth of $8.5 million (over 121 billion IDR). As for the latest funding, FMH's valuation is estimated to reach $40 million. FMH is a platform provider that simplifies and automates back-end operations for food and beverage (F&B) businesses.
In this round, AC Ventures invested through a special fund in Malaysia named Penjana Kapital Fund. Participated also new investors, including East Ventures, Velocity Ventures, Capital Code, and several angel investors. There are also  previous investors, including Go-Ventures, SIG, and 500 Global.
FMH received a total fresh funds of $12.5 million (more than 179 billion Rupiah) through the Series A and Series A+ rounds due to the company's rapid growth and the digital acceleration in the F&B sector.
The funding allows FMH to accelerate its expansion to Indonesia, deeper penetration into the Malaysian market, and strengthen its presence in Singapore and Thailand by 2022.
In an official statement, Food Market Hub's CEO, Anthony See said, the platform built by FMH has helped many F&B businesses reduce their food costs. In addition, it helps them thrive, especially during the difficult times caused by this pandemic.
"We have observed a significant increase in demand for our solutions as more and more businesses recognize the value of technology in enabling them to achieve greater efficiencies – especially in today's evolving business climate," Anthony said.
Founded in 2017, the FMH platform automates the purchasing process and inventory tracking, helping F&B businesses minimize waste while managing food and inventory costs more efficiently.
By leveraging FMH function, F&B restaurants can easily order from the existing and new suppliers while automatically synchronizing data from Point-of-Sales (POS), inventory, and accounting systems for procurement decision making on a single platform. In addition, other integrations to third-party software, provide comprehensive real-time data for business owners to enable them to manage their business efficiently.
Today, many businesses have been forced to digitize in order to address the challenges posed by the COVID-19 pandemic. Since early 2020, FMH has experienced exponential growth, doubling its active users to 5,000 with an overall retention rate of 87%. Its total annual order value has quadrupled in the past 12 months to $600 million in October 2021.
Most FMH users use the platform daily to process 90% of all purchase transactions, showing how important FMH is to their operations. Some FMH users come from cafe chains, large restaurant groups, and franchises, such as The Coffee Academics, Din Tai Fung, Yum Brands, KFC, and Pizza Hut.
The company recently expanded its offerings by launching a payment service in Malaysia, enabling F&B businesses to seamlessly send invoices and collect payments within the platform.
"Our mission is to support disruptions that will create value through their technological innovations, especially in the ASEAN. Food Market Hub's track record in Hong Kong, Singapore, Malaysia and Taiwan has shown strong potential to accelerate the transformation of the F&B business. We look forward to their continued growth across the region and beyond," AC Ventures' Partner, Ng Yi Chung said.
This year, FMH becomes one of three winners of HLB Launchpad 2020 collaborating with Hong Leong Bank on a pilot project. The company recently signed a Memorandum of Understanding (MoU) with Saladplate, a marketplace for F&B and hospitality, to help provide local businesses source F&B digitally.
Moreover, they also partner with Malaysia Digital Economy Corporation (MDEC) in the virtual Go-eCommerce Expo 2021 to encourage local businesses to adopt eCommerce. It also encourages partnership with Southeast Asia's first Hospitality and Travel technology investor, Velocity Ventures to strengthen its position in the FMH F&B industry and expand into new markets rapidly.
Aside from Malaysia, FMH has a footprint in other Asian markets such as Hong Kong, Taiwan, Thailand and Singapore. With its recent expansion into Indonesia, the company is already available in six countries.
The company will continue to support the digitization of Southeast Asian businesses with deeper regional coverage and a desire to enter new markets such as Vietnam. Over the next year, FMH plans to provide financing tools to support the recovery of the regional F&B business.
SaaS solution in Indonesia
In the list AC Ventures portfolios, there is a startups that offers similar solutions for the F&B industry like Esensi Solusi Buana (ESB). ESB is an all-in-one culinary business operational system software provider that connects front-end, back-end, consumers, and supply chain partners for restaurants.
On a general note, based on the 2021 MSME Empowerment Report published by DSInnovate, there are several basic problems experienced by MSME players in Indonesia, including: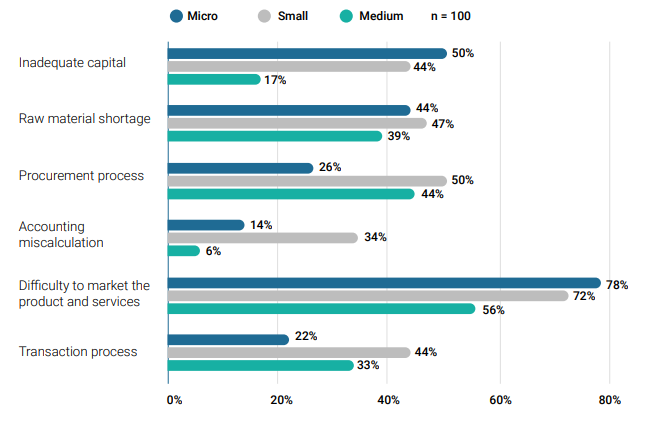 In order to overcome this problem, 83% of MSME players admit to using services from digital startups. From this hypothesis, the founders are passionate about presenting a variety of products with different value propositions. Currently, there are dozens of startups that present various types of SaaS in this segment.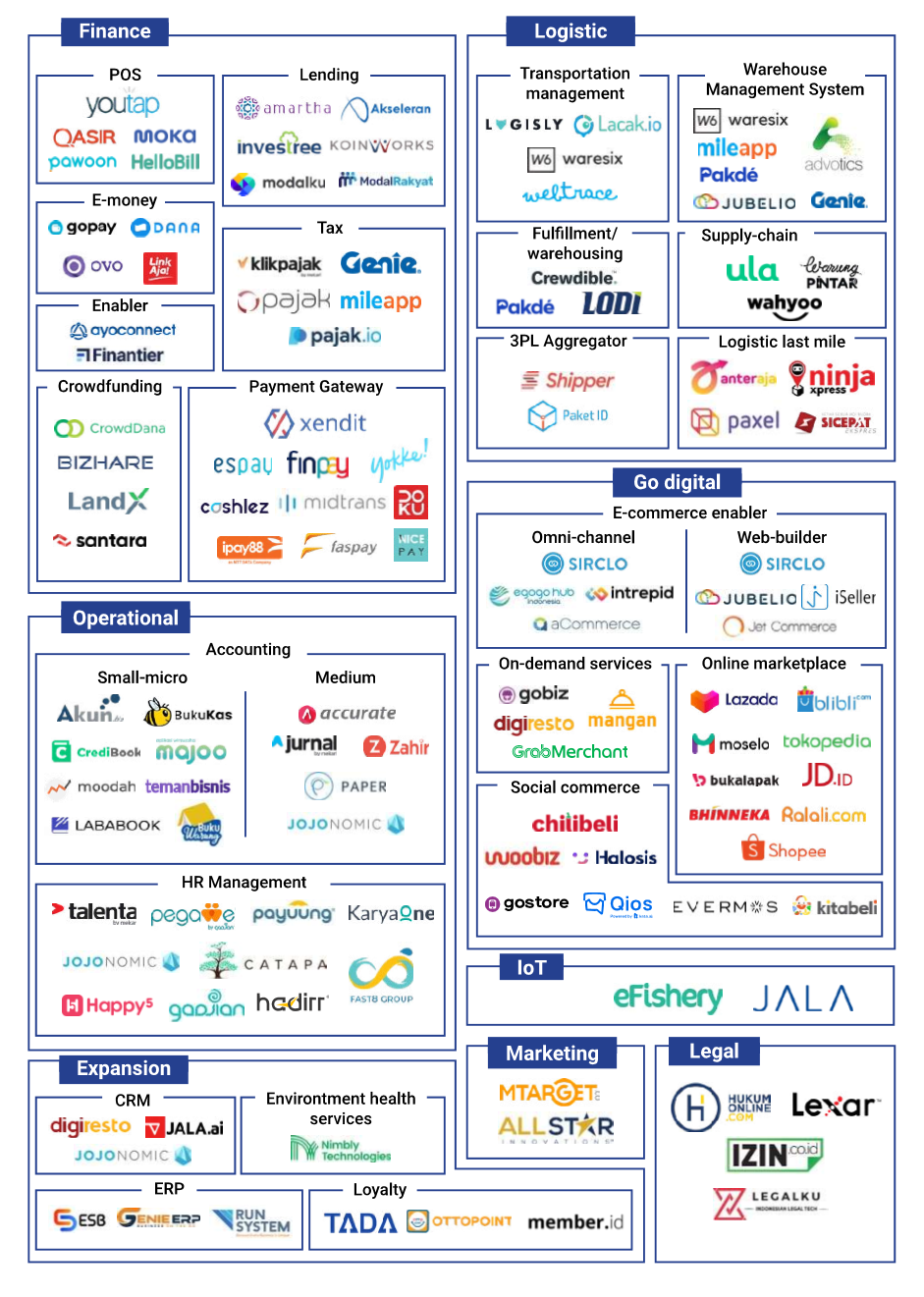 –Original article is in Indonesian, translated by Kristin Siagian
Are you sure to continue this transaction?
processing your transaction....