Agriaku Secures Series A Funding Worth of 520 Billion Rupiah
This round was led by Alpha JWC Ventures; participated also several investors including Go-Ventures, MDI, MCI, BRI Ventures, K3 Ventures, and others
The agritech startup, Agriaku, announced a Series A funding round of $35 million (approximately 520 billion Rupiah) led by Alpha JWC Ventures. Previous investors, including MDI Growth (ARISE, Centauri, and MDI) and Go-Ventures participated in this round, along with new investors, BRI Ventures, and Mandiri Capital Indonesia.
In addition, Agriaku added the list of strategic investors, such as Gentree Fund, K3 Ventures, and public company Thai Wah, which will help the company's international expansion in the future. Alto Partners, InnoVen Capital, and Mercy Corps Social Ventures Fund also participated in the latest round.
On the same occasion, Agriaku also welcomed two new figures in its leadership ranks, Abraham Seodjito (CSO) and Valmik Mirani (CCO). Abraham previously worked at Traveloka Thailand as Chief Product Officer of Financial Services. Meanwhile, Mirani is Assistant Vice President at Paytm and Vice President for Marketplace Strategy Office at Tokopedia. These two leaders will strengthen technology-based solutions and operational performance at Agriaku.
In an official statement, some Agriaku investors also have a statement. Alpha JWC Ventures' partner, Eko Kurniadi said that agriculture is one of the biggest contributors to the Indonesian economy, but this sector still faces many inefficiencies, including in the supply chain.
Agriaku is best positioned to empower Toko Tani by securing a consistent supply of agricultural tools at transparent prices, expanding its supplier network, and providing the necessary financing to grow its business. "We are happy to collaborate and be a part of Agriaku's journey," he said, Monday (11/7).
ARISE's Partner, Aldi Adrian Hartanto added, "It was an honor to witness the extraordinary execution by the Agriaku team from day one. We are proud to continue to support the team for the third time and beyond to empower more Toko Tani and other agricultural stakeholders across the archipelago."
Agriaku product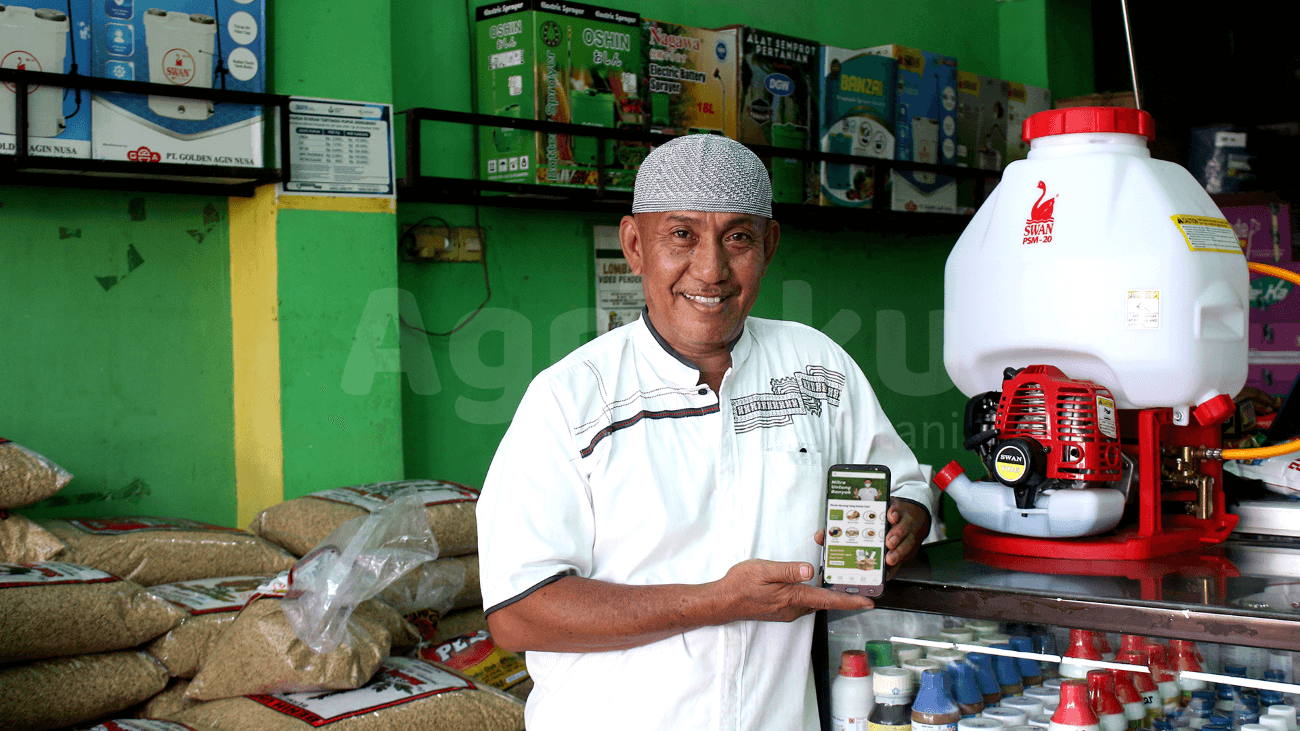 Agriaku was founded by Irvan Kolonas and Danny Handoko in May 2021. This startup aims to increase farmers' productivity and income backed by technology. This is because the agricultural sector in this country contributes 13.7% of GDP 2020. However, the upstream agricultural market is highly fragmented with an unorganized value chain.
"The fragmented upstream agriculture industry makes it difficult for farmers, suppliers, and retailers to get what they need on time, resulting in frequent supply and price volatility. In addition, they also have problems with low manual work efficiency, inadequate logistics services, and limited access to financing," Agriaku's Co-founder and President, Irvan Kolonas said.
In overcoming these problems, Agriaku provides a B2B marketplace platform, connecting producers and suppliers so that they can provide farming tools directly to retailers (Toko Tani) at competitive prices. Furthermore, Toko Tani will distribute the products directly to farmers. Agriaku has two applications, Agria Aku Mitra App (to serve Farmers' Shops) and Agriaku Seller Web (for suppliers).
It is said that Agriaku is now available in more than 500 cities in Java, Sumatra, and Sulawesi. The company is to expand services, establishing its position as a provider of comprehensive agribusiness solutions. The fresh funds will be used to expand Toko Tani's network and its distributors, also the product and technology team, therefore, they can continue to innovate.
Irvan said AgriAku will focus on optimizing the economic unit and expanding revenue with innovation through value-added services, including logistics and financing to distributors and manufacturers to help them grow operationally with the AgriAKU platform. "We will strengthen market penetration by expanding toko tani and distributor networks, as well as business expansion to provide agricultural products."
–Original article is in Indonesian, translated by Kristin Siagian
Application Information Will Show Up Here
Are you sure to continue this transaction?
processing your transaction....