Resmi mengubah model bisnis bulan Juni 2017 lalu, kini Alfacart dipegang langsung PT Sumber Alfaria Trijaya Tbk (Alfamart). Dari penggabungan tersebut, Alfacart termasuk dalam bagian enam pilar bisnis digital Alfamart. Pilar lain adalah Alfamikro, Alfamind, Alfa PoP (Point of Purchase), Alfagift, dan Alfatrex.
"Sebelumnya Alfacart secara eksklusif menggunakan jaringan toko Alfamart sebagai tempat delivery point, pick up point, payment point, return point. Kini Alfamart membuka jaringan tersebut, bisa digunakan oleh semua [layanan] e-commerce, hanya saja harus menggunakan jasa 3PL Alfatrex," kata Head of Business Alfacart Viendra Primadia kepada DailySocial.
Alfatrex merupakan unit bisnis baru Alfamart berupa layanan logistik. Alfatrex bisa digunakan berbagai layanan e-commerce dan kalangan individu untuk mengirimkan barang melalui gerai Alfamart terdekat.
Menjadi agregator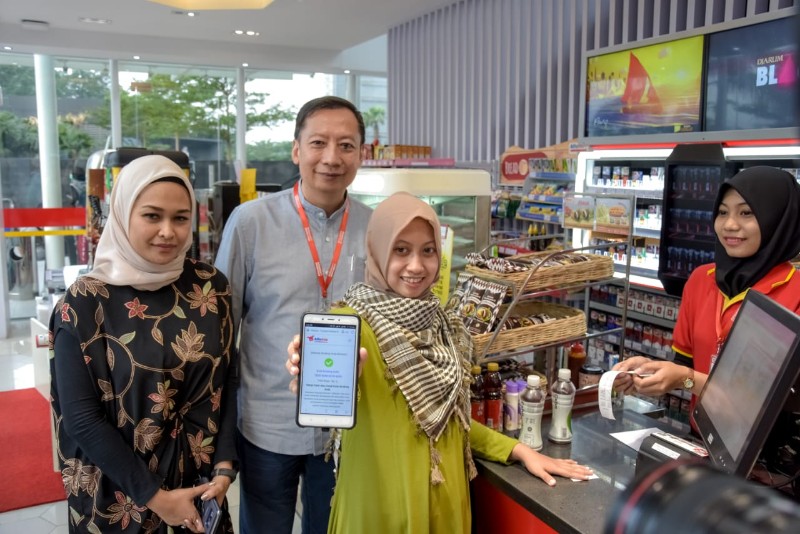 Alfacart kini fokus pada penjualan kategori kebutuhan sehari-hari (FMCG). Selama ini tercatat produk groceries menyumbang 80% transaksi di Alfacart.
"Dulu konsep kami berupa marketplace yang sangat luas. Saat ini tetap ada konsep tersebut, namun kami lebih selektif memilih produk dan kategori penjual," kata Vienda.
Perubahan lain yang terjadi di Alfacart adalah layanan tersebut telah berubah menjadi agregator untuk pasar B2B khusus produk FMCG. Semua layanan e-commerce dan marketplace di Indonesia bisa memanfaatkan Alfacart untuk menjual produk FMCG.
"Konsepnya Alfacart menjadi penyedia produk groceries bagi [layanan] e-commerce besar lain, seperti Lazada, Shopee, Bukalapak, Blibli dan masih ada beberapa e-commerce lainnya yang masih proses integrasi. Melalui kerja sama ini, ketika konsumen membeli produk dari beragam brand, pesanan dapat dikirim dalam satu pengiriman saja," kata Viendra.
Kolaborasi Alfacart dengan layanan e-commerce lainnya diharapkan dapat menumbuhkan pasar groceries online di Indonesia yang belum sebesar negara Asia lainnya.
"Mereka melihat adanya potensi. Namun tidak mudah menyediakan produk tersebut dengan lengkap dari beragam brand tanpa didukung jaringan yang luas. Karena produk kebutuhan sehari-hari (FMCG) itu marginnya kecil, kalau tidak ada jaringan, akan berat di logistik," ujar Direktur Alfacart Bambang Setiawan Djojo.
Target Alfacart
Saat ini Alfacart telah memiliki sekitar 780 ribu orang yang mengunjungi situs dan aplikasi Alfacart setiap bulannya. Sementara jumlah penjual Alfacart saat ini adalah 700 penjual. Alfacart melakukan proses penyaringan penjual, menyesuaikan pengurangan porsi penjual dari konsep Alfacart sebelumnya.
"Untuk penjual pun kami pilih lebih selektif menjadi hanya 700 seller. Kami memastikan penjual mempunyai track record yang baik, pemenuhan stock pun baik dan jaminan kualitas," kata Viendra.
Alfamart kini memiliki lebih dari 13 ribu gerai di 24 propinsi di Indonesia, termasuk tiga ribu di antaranya bersifat franchise. Dengan ketersediaan 4 ribu SKU dengan 400 supplier aktif, diharapkan konsep baru ini bisa melancarkan kolaborasi Alfacart dengan seluruh layanan e-commerce di Indonesia.
"Produk kebutuhan sehari-hari mulai banyak dicari secara online. Pasarnya ada dan akan semakin besar dengan melihat tren belanja masyarakat usia produktif sekarang ini yang memilih cara termudah, apapun tinggal pesan secara online," kata Bambang.
Application Information Will Show Up Here
Are you sure to continue this transaction?
processing your transaction....