Alienware Pamerkan Pesaing Nintendo Switch, Concept UFO Namanya
Aspek utama yang membedakan Concept UFO dari Switch adalah pemanfaatan komponen PC tulen serta OS Windows 10.
Dalam waktu singkat, Nintendo Switch sukses menggaet jutaan pengguna karena ia sanggup menawarkan apa yang tak dapat diberikan oleh Xbox One dan PS4: fleksibiltas untuk digunakan di mana pun serta kemampuan buat menyajikan konten ala home console tradisional. Dari sisi spesifikasi dan software, Switch bukanlah perangkat berperforma istimewa, dan Dell melihat ada celah yang bisa mereka isi.
Di CES 2020, Alienware memamerkan Concept UFO, perangkat gaming hybrid yang sangat terinspirasi dari Nintendo Switch - baik dalam hal desain maupun penyajian. Aspek utama yang membedakan Concept UFO dari Switch adalah pemanfaatan komponen PC tulen serta OS Windows 10, membuatnya jadi hardware gaming super-fleksibel dengan akses ke puluhan ribu permainan dan beragam pilihan platform distribusi digital.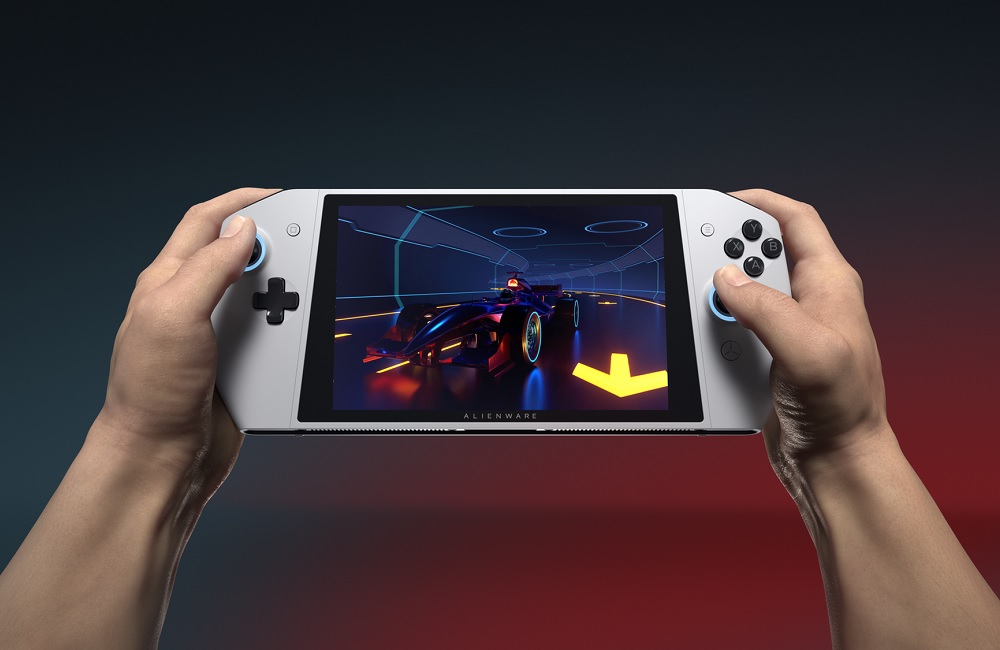 Alienware Concept UFO disajikan layaknya Switch dengan penampilan yang sedikit lebih bersudut. Di mode handheld, layar diapit oleh rangkaian tombol dan stik analog. Seperti biasa, direction pad berada di kiri dan action button di kanan, lalu tersedia pula dua pasang tombol trigger di area atas. Bagian controller bisa dilepas dari modul layar, namun tak seperti Switch, mereka tidak bisa bekerja secara individual dan membutuhkan unit bridge buat menyambungkan keduanya.
Ketika controller sudah terpasang ke bridge, mode wireless segera aktif. Selanjutnya, modul layar bisa berdiri berbekal stand built-in. Concept UFO menyuguhkan display yang lebih canggih dibanding Switch, memiliki luas 8-inci beresolusi 1200p (versus 6,2-inci 720p). Selain itu, Concept UFO juga didukung oleh unit dock yang memungkinkan perangkat tersambung ke televisi dan lebih banyak input kendali. Terdapat pula fitur screen sharing dan konektivitas fisik berupa port USB type-C serta Thunderbolt.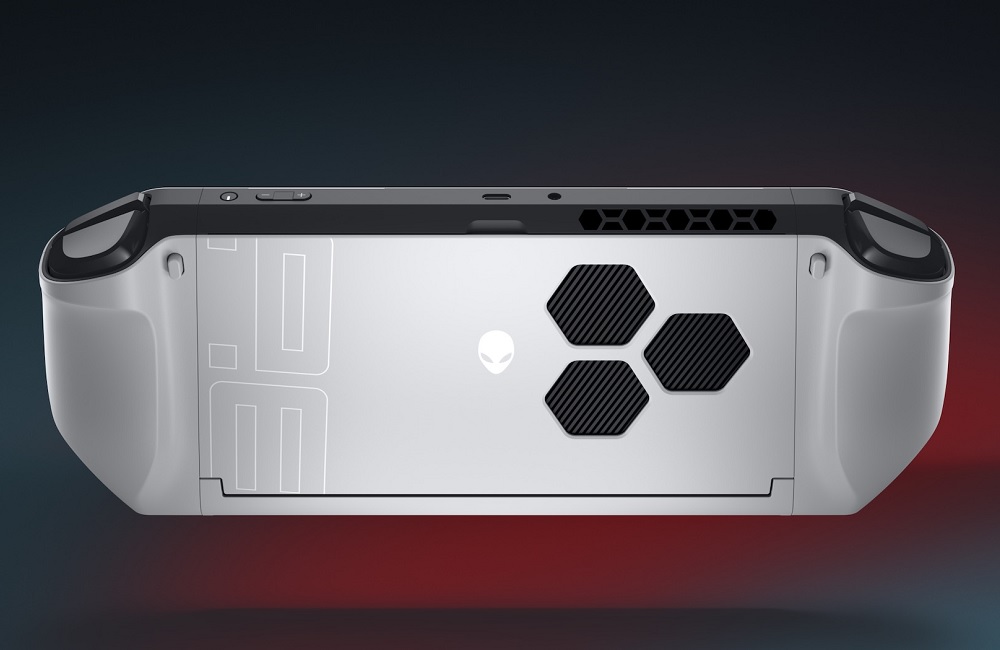 Perlu diketahui bahwa docking Concept UFO tidak seperti milik Switch. Ukurannya lebih besar, dan dirancang sebagai 'tempat duduk' bagi modul utama/layar. Saat artikel ini ditulis, Dell belum mengungkap detail terkait spesifikasi Concept UFO. Lewat Twitter-nya, chief architect AMD Frank Azor mengonfirmasi bahwa perangkat ini mengusung teknologi Ryzen (sebelum bergabung ke AMD, Azor ialah GM Alienware).
Saya sendiri penasaran apakah Concept UFO punya karakteristik seperti Switch, terutama terkait performa hardware? Di mode portable, game Switch dijalankan di resolusi HD serta frame rate yang cenderung rendah, dan baru memperoleh dongkrakan kinerja ketika dipasangkan ke dock. Apakah kondisi serupa terjadi di Concept UFO? Selain itu, Dell juga belum mengungkap informasi soal daya tahan baterai dari gaming PC handheld mereka ini.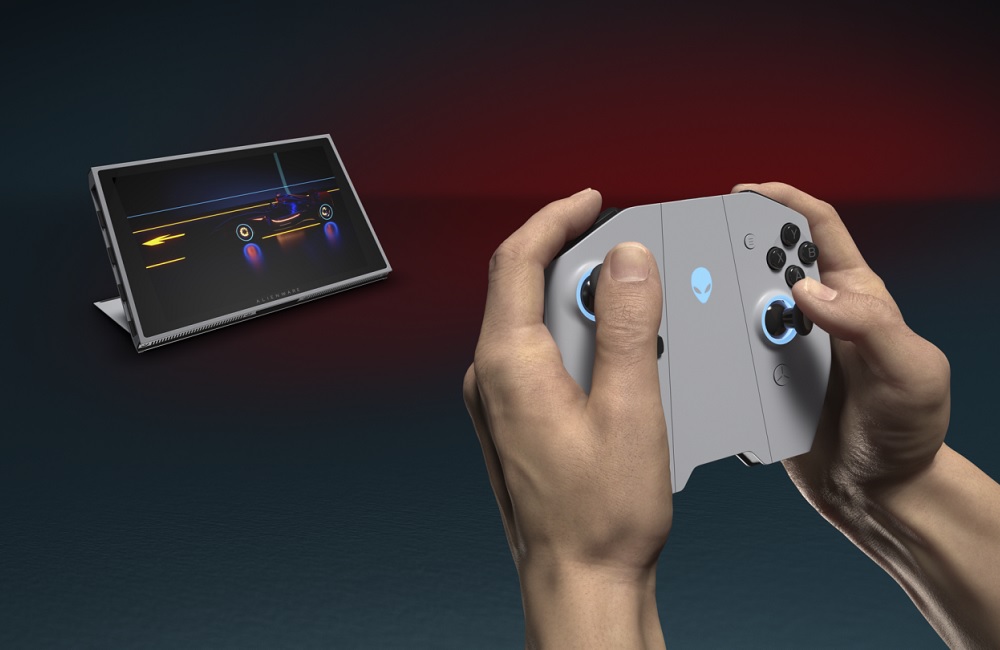 Dan seperti yang bisa Anda lihat dari namanya, status Concept D saat ini baru berupa konsep. Itu berarti, belum dapat dipastikan apakah Concept D akan diangkat jadi produk konsumen atau tidak, dan masih terlalu cepat untuk bertanya mengenai harganya...
Via Tom's Hardware. Gambar: The Next Web.
Are you sure to continue this transaction?
processing your transaction....