Amartha Announces Series B Funding Led by Line Ventures
Also participated in this round, Bamboo Capital Partners, UOB Venture Management, PT Teladan Utama, and PT Medco Intidinamika
The p2p lending service, Amartha announced series B funding led by Line Ventures with undisclosed amount. Participated also other investors, such as Bamboo Capital Partners, UOB Ventures Management, PT Teladan Utama, and PT Medco Intidinamika.
Line Ventures, has some startup portfolios in Indonesia, including HappyFresh, IDN Media, and Warung Pintar.
Meanwhile, UOB Ventures invests in Amartha through its entity, Asia Impact Investment Fund I. The fund is specifically raised for Southeast Asia and China's startup growth. To date, there are nine startups in its portfolios, including Halodoc and Ruangguru.
Amartha's Founder and CEO, Andi Taufan Garuda Putra said, the fresh money will be distributed for business expansion across Indonesia, in order to empower more women and families in the rural area.
"By expanding coverage throughout Indonesia, Amartha also expects to accelerate financial inclusion through digital financial innovation, also to stay true to their vision, equal welfare across Indonesia," he said in an official statement.
Line Ventures' Director of Investment, James Lim added, he was eager to join Amartha's mission in bringing social impact and financial inclusion throughout Indonesia.
"With Amartha's solid management team and always striving to meet the highest standards of authority regulations, also in its capacity with technology and operations, Amartha is in a good position to maintain and promote more healthy socio-economic welfare," Lim said.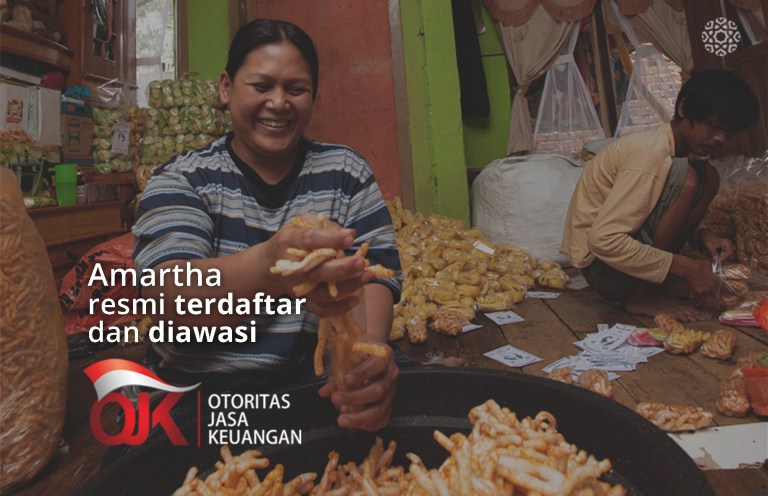 Amartha has distributed Rp1.6 trillion funding to more than 343 thousand partners in 5,200 villages in Java and Sulawesi. The company develops technology platforms and algorithms to automate operational aspects, services, and safe and accurate credit assessment systems.
The company also implements a joint responsibility system for partners to build social cohesion and reduce the default rate. All the methods used by Amartha, are said to have proven to reduce the poverty level of their partners, even in the 2019 CFDS report, which significantly increased the income of micro-entrepreneurs women.
The last time, Amartha announced Series A funding in 2017 led by Mandiri Capital Indonesia worth $2 million (over 26 billion Rupiah). Lynx Asia Partners, Beenext and Midplaza Holding also participated in this round.
–Original article is in Indonesian, translated by Kristin Siagian
Are you sure to continue this transaction?
processing your transaction....