Mengenal Desty Page, Layanan Link Bio untuk Creator dan UMKM
Desty menyediakan berbagai layanan untuk mempermudah penjual online dan siapa saja dalam mengelola keperluan digitalnya
Desty merupakan startup platform digital yang mendukung social seller, dengan menyediakan berbagai layanan yang mempermudah penjual online hingga siapa saja untuk mengelola keperluan digitalnya. Saat ini, sekitar 50% pengguna Desty adalah penjual online, sementara 30% pengguna adalah kreator konten dan influencer.
Desty menyediakan empat jenis layanan solusi digital. Yang pertama yaitu Desty Menu, yang menyediakan kemudahan bagi restoran dalam membuat menu digital. Menu yang didesain khusus untuk industri hospitality dan F&B ini terintegrasi dengan fitur pembayaran dan kode QR sehingga memudahkan transaksi.
Layanan kedua yakni Desty Omni. Desty Omni merupakan platform untuk mengelola stok barang dan pesanan toko yang sangat membantu bagi aktivitas jualan online.
Selanjutnya, yang ketiga adalah Desty Store, yang merupakan platform pembuatan website bagi toko online.
Kemudian yang terakhir adalah Desty Page, yang akan kita kupas lebih lanjut dalam artikel ini.
Cara Kerja Desty Page
Desty Page merupakan salah satu layanan dari Desty, yang berfokus pada link-in bio atau landing page untuk media sosial. Anda bisa menghubungkan berbagai kanal media sosial, foto, video, katalog produk, dan lain-lain pada link Desty Page yang Anda sematkan pada bio media sosial Anda.
Yang makin menarik, seluruh fitur Desty Page dapat digunakan secara gratis.
Fitur Desty Page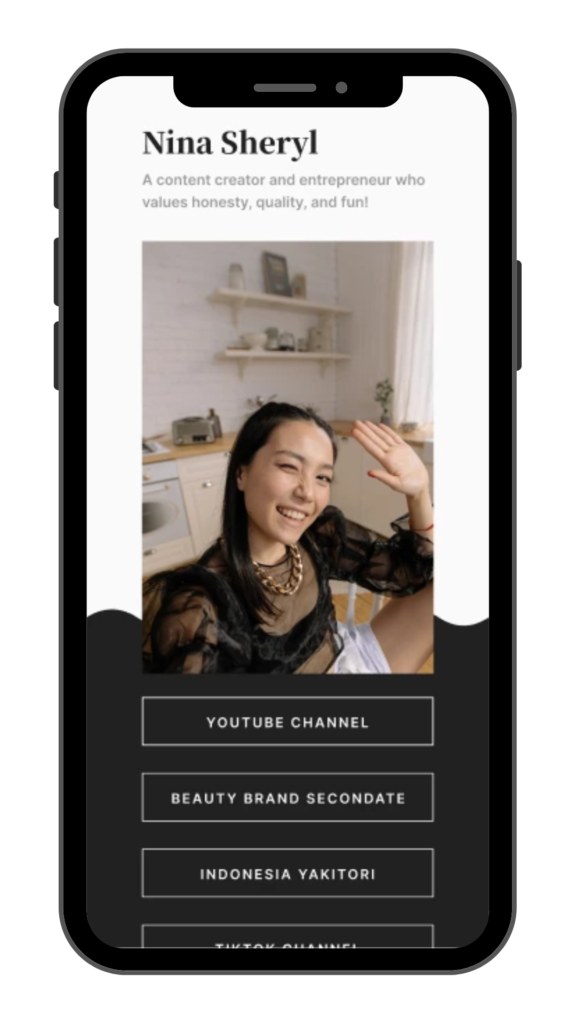 Setelah mengetahui apa itu Desty dan khususnya Desty Page, berikut beberapa fitur yang disediakan:
Menghubungkan dengan media sosial apapun yang Anda miliki, seperti WhatsApp, Instagram, TikTok, dan lain-lain
Menghubungkan dengan ecommerce atau marketplace yang Anda gunakan, seperti Desty Store, Shopee, Tokopedia, dan lain-lain
Menghubungkan dengan aplikasi apapun, bahkan playlist Spotify
Menyematkan gambar, audio, video, hingga daftar produk
Terdapat dashboard analitik mengenai performa halamanmu, seperti insight, activity, dan number of visitors pada halaman yang Anda hubungkan
Kustomisasi secara penuh halaman Desty Page sesuai kebutuhan serta keinginan Anda
Migrasi akun Linktree Anda ke Desty Page secara instan
Kegunaan Desty Page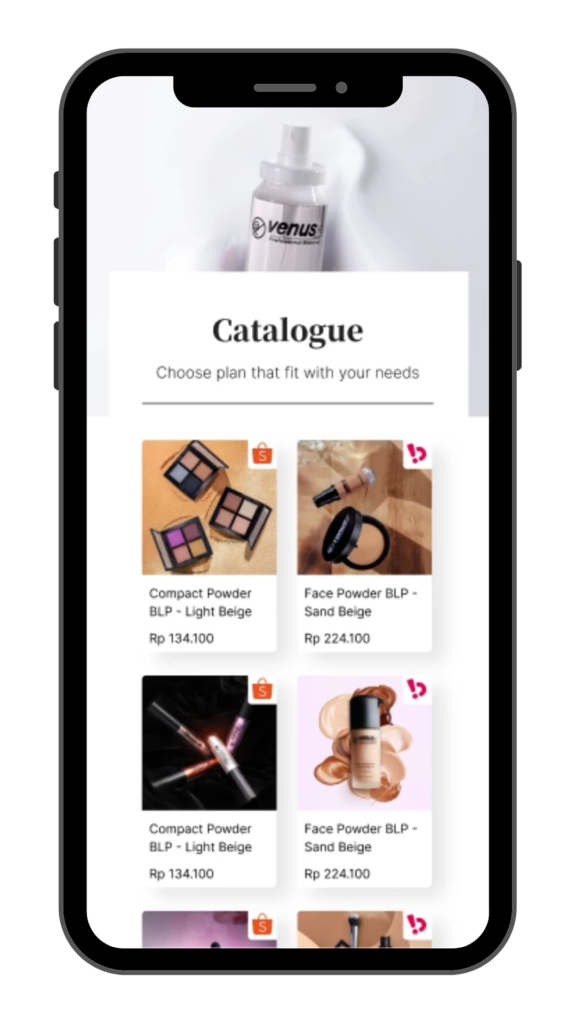 Dengan menggunakan Desty Page, Anda dapat memiliki satu link yang dapat terhubung dengan berbagai platform atau destinasi dengan beragam fungsi. Sehingga, Anda bisa menjangkau audiens atau target market yang lebih luas. Selain itu, Anda bisa memberikan beragam informasi yang terintegrasi. Dengan adanya fitur analitik, Anda akan terbantu untuk memahami perilaku pengunjung Anda.
Secara gratis, Anda bisa menyatukan banyak link dan membagikannya hanya dalam satu link saja. Tentunya lebih ringkas dan praktis, bukan?
Are you sure to continue this transaction?
processing your transaction....