Belli Dapat Mendeteksi Kontraksi Selama Kehamilan Secara Otomatis
Akurasinya tidak kalah dibanding peralatan yang tersedia di klinik bersalin
Glenn Kaonang - 19 January 2016
Bagi para ibu, salah satu momen terpenting dalam hidup mereka adalah menjelang kelahiran anaknya. Memasuki usia kehamilan yang sudah tua, tentunya persiapan harus semakin lengkap, karena sang bayi bisa lahir kapan saja, tidak peduli jam kerja dokter kandungan.
Selama ini, para ibu yang hamil tua pastinya disarankan untuk terus memonitor sejumlah pertanda bahwa sang buah hati sudah siap untuk menyapa dunia kali pertama. Salah satu pertanda yang paling umum adalah kontraksi. Kontraksi rahim sendiri ada beberapa jenis, dan untuk memperhatikannya butuh banyak waktu.
Pada dasarnya, semakin lama durasi dan semakin sering kontraksi terjadi, bisa dikatakan waktu bersalin sudah semakin dekat. Dengan demikian, menghitungi kontraksi ini merupakan langkah kunci dalam mengestimasikan waktu lahir sang bayi.
Penghitungannya bisa dilakukan secara manual, bisa juga memanfaatkan sejumlah aplikasi smartphone yang akan meminta para ibu untuk mencantumkan data setiap kali kontraksi terjadi. Namun di mata sebuah startup bernama Bloom, cara ini dinilai kurang efisien dan terlalu memakan waktu.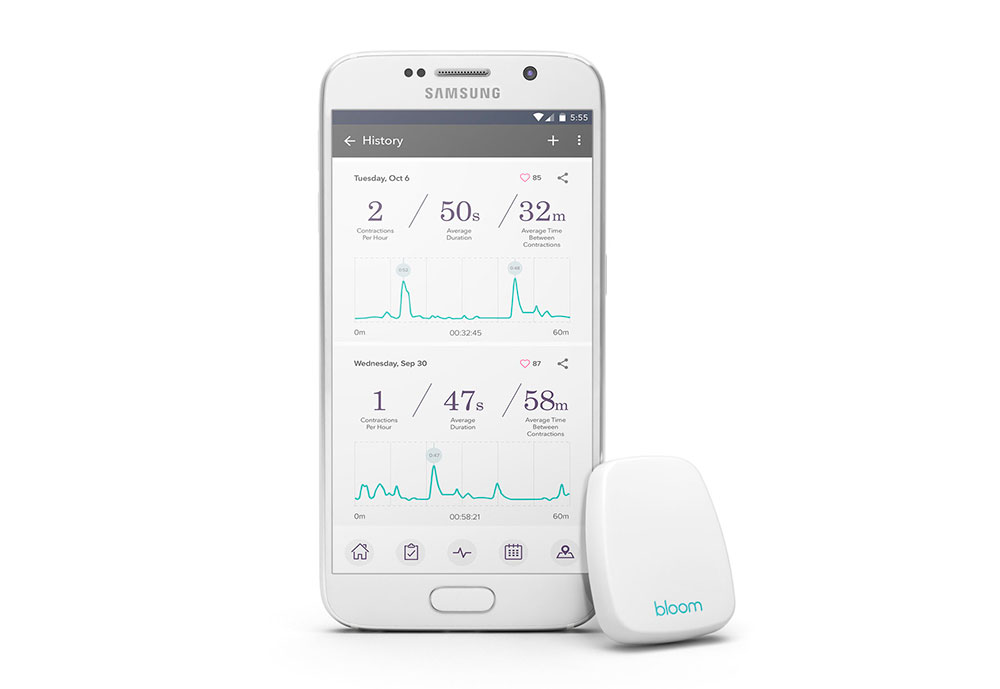 Untuk itu, mereka hadir dengan sebuah solusi unik bernama Belli. Diperkenalkan di event CES 2016, Belli sejatinya merupakan sebuah sensor yang ditempelkan ke perut ibu hamil. Tugasnya adalah mendeteksi gelombang listrik kecil yang muncul ketika rahim berkontraksi selama usia kandungan tiga bulan terakhir. Cara kerjanya kurang lebih tidak jauh berbeda dari perangkat heart-rate monitor yang diikatkan pada dada.
Belli datang bersama sebuah aplikasi smartphone. Setiap kali ada kontraksi yang terjadi, data akan diteruskan menuju aplikasi pendampingnya secara otomatis via Bluetooth. Dari situ, para ibu bisa melihat langsung durasi maupun frekuensi kontraksi yang terjadi secara real-time atau dari waktu ke waktu.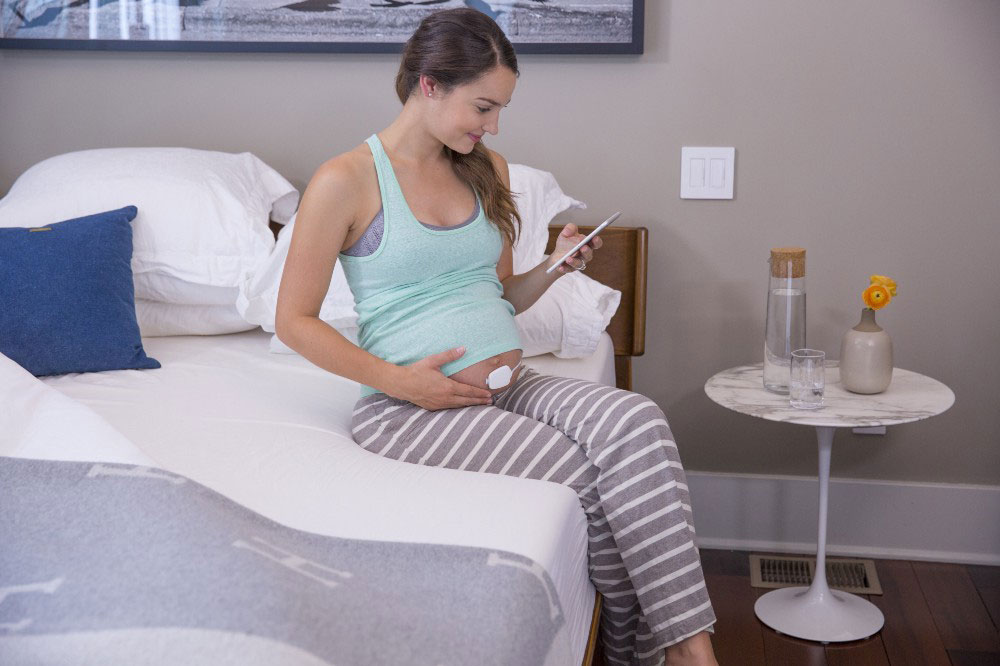 Selain mempermudah tugas para ibu, Belli juga bisa membantu mereka mengetahui apakah yang terjadi merupakan kontraksi sebenarnya atau sekedar kontraksi palsu, yang biasa dikenal dengan istilah Braxton Hicks. Menurut tim pengembangnya, akurasi Belli tidak kalah dibanding peralatan yang dimiliki klinik bersalin maupun rumah sakit.
Sejauh ini Bloom belum berani menyebut Belli sebagai produk final. Mereka membuka kesempatan bagi para ibu yang tertarik mencoba dengan biaya $29 per bulan. Nantinya ketika sudah siap dipasarkan, Belli bisa memonitor lebih dari sekedar kontraksi, mulai dari kadar stress, kualitas tidur, jumlah tendangan sampai seberapa aktif pergerakan janin di dalam rahim.
Sumber: What To Expect dan Bloom Blog. Gambar header: Pregnant woman via Shutterstock.
Are you sure to continue this transaction?
processing your transaction....