Game
Berselisih Dengan Konami, Hideo Kojima Tinggalkan Metal Gear?
Bagi penggemar dan ahli di industri game, Hideo Kojima secara konsisten disebut-sebut sebagai penulis dan 'sutradara' paling inovatif dan berpengaruh. Namanya sangat lekat dengan franchise permainan action stealth Metal Gear. Pesan 'A Hideo Kojima Game' selalu hadir dalam karyanya. Tapi apa yang terjadi jika Kojima tak lagi menahkodai seri Metal Gear?
Awal bulan Maret ini, Konami mengumumkan perombakan struktur organisasi dan memperlihatkan peran baru di level eksekutif. Dari tujuh posisi baru itu, nama Kojima tidak muncul di sana. Namun hal itu belum menjadi masalah hingga userReddit dan NeoGaf melihat perubahan besar-besaran di website Metal Gear Solid. Kini logo dan tulisan A Hideo Kojima Game menghilang dari gambar Metal Gear Solid V: The Phantom Pain.
Bukan hanya itu, akun Twitter Kojima Productions yang merupakan rumah informasi terkait franchise Metal Gear dipindahkan ke akun Metal Gear Official. Kemudian situs MGS5 diluncurkan ulang sebagai bagian dari Konami.com. Publik sempat penasaran, hingga akhirnya sumber terpercaya tanpa nama membocorkan kabar pada Gamespot, menyatakan telah berlangsung perselisihan antara Kojima Productions dengan tim publisher Konami.
Info menarik: Ini Dia Video Gameplay Metal Gear Solid V: The Phantom Pain Berdurasi 15 Menit
Konflik tersebut menyebabkan para staf senior Kojima Productions kehilangan akses pentuh atas internet korporat, email dan telepon. Selain komunikasi, pemain kunci seperti Hideo Kojima tak lagi bisa sering muncul untuk mempromosikan game terbaru. Gamespot juga mengabarkan perebutan kekuasaan internal antar kedua belah pihak itulah yang mendorong perubahan drastis.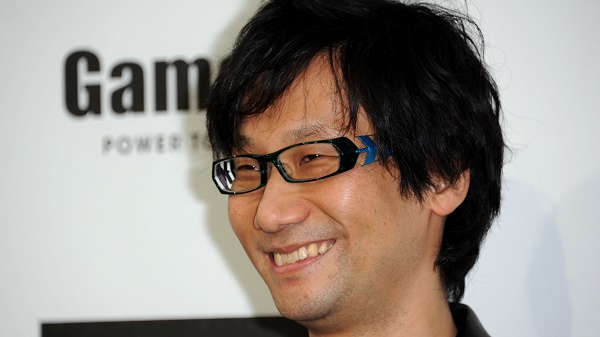 Akibatnya, para staf senior kini tidak lagi dianggap karyawan permanen, melainkan kontraktor. Yang tidak kalah mengagetkan, narasumber itu menerangkan bahwa ketika proyek The Phantom Pain rampung nanti, besar kemungkinan seluruh tim studio Konami Productions akan dibubarkan. Kontrak mereka dilaporkan segera habis bulan Desember tahun 2015.
Tak lama setelah desas-desus berita sengketa itu beredar di internet, representasi Konami pun memberikan respon. Pada situs VideoGamer mereka menjelaskan, "Konami Digital Entertainment, termasuk Tuan Kojima, akan tetap mengembangkan dan mendukung produk-produk Metal Gear. Silakan tunggu pengumuman selanjutnya."
Gerak-gerik Kojima itu bukanlah hal baru. Sebelumnya (di tahun 2004) Kojima pernah bilang ia akan mundur dari Konami dan pengembangan Metal Gear Solid. Tapi Games Radar cukup yakin bahwa inilah akhir perjalanan Hideo Kojima di franchise Metal Gear. Artikelnya ditulis sangat baik, bahkan enak dibaca meski Anda bukan fans.
Are you sure to continue this transaction?
processing your transaction....