During the Gaikindo Indonesia International Auto Show (GIIAS) 2018 in ICE BSD City last week, a local online multi-brand car dealership introduced itself. Under Bidbox name, this platform allows potential buyers to purchase the dream car online. There are features to view car types, price comparison, cost simulation, bidding request, and scheduling test drive.
Bidbox platform tries to digitize potential buyers experience while in the usual showroom. Bidbox's Founder & CEO, Michael, said its current database has over 1,300 car types, both passenger and commercial vehicles. Another thing Bidbox tried to solve is car purchasing installment.
Aside from partnering with installment payment solutions, Bidbox also offers financial service. It starts with 0% DP to be said. Bidbox is a subsidiary of PT Mitra Pinasthika Mustika Tbk, Indonesia's smart mobility company in the automotive industry which has been operating for over 30 years.
Every payment confirmation will be autopay, either via credit card or debit on the savings account. In terms of operational, it's currently optimal in Jabodetabek area. Those outside the area will be served through a special offering mechanism (manual).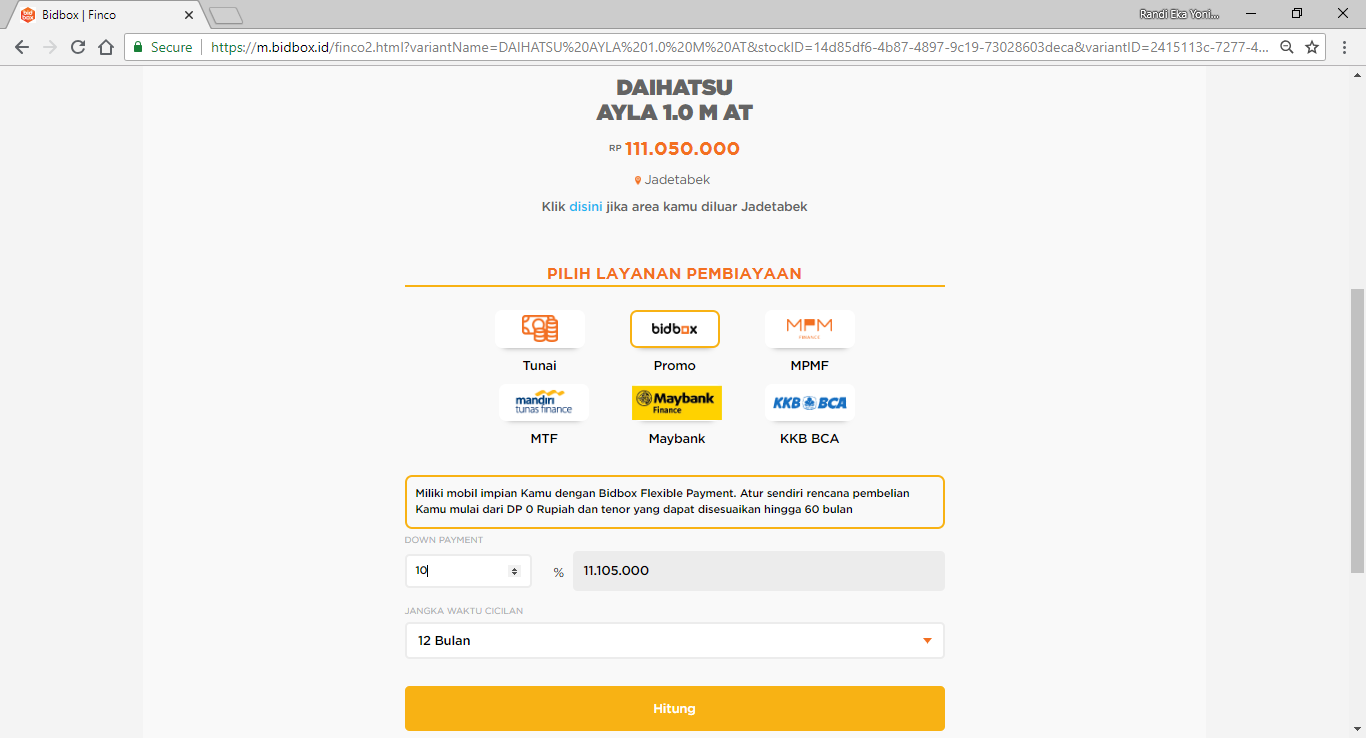 In addition to consumer acquisition, Bidbox expands to the business market in providing companies with operational vehicles. It includes the "Car Ownership" program, which is car financing for the company's employees.
Offers "trade-in" option
Through Bidbox app, potential buyers can list their cars for repair and maintenance with a clear track record. Users can enjoy the new trade-in option in Bidbox to get a new car. It allows users to exchange used cars with the new one through dealer and payment partners in Bidbox. Installments used cars can still be exchanged in Bidbox after its third year.
Currently, Bidbox has worked with some partners, including Mandiri Tunas Finance, Motor Vehicle Loans (KKB) BCA, Maybank, MPM Finance, BNI Multifinance, Mitsui Leasing, and other partners in insurance, workshops, and spare parts.
– Original article is in Indonesian, translated by Kristin Siagian
Are you sure to continue this transaction?
processing your transaction....