Brighter Day Buktikan Bahwa Game Horor Tak Harus Selalu Gelap
Harapan fans akan permainan horor next-gen terbang bersama pembatalan Silent Hills. Memang belakangan konsumen mulai mengalihkan perhatian ke lini independen, karena judul-judul kecil inilah yang terbukti mampu mewarisi semangat permainan horor klasik. Dan kini developer The Loneliest Pixel mengajukan sebuah ide radikal dalam game teranyar mereka.
Mayoritas - atau boleh dibilang semua - permainan bertema horor mengandalkan kegelapan serta elemen kejutan mengagetkan. Tetapi Brighter Day kreasi The Loneliest Pixel sangat berbeda. Penampilannya cerah serta penuh warna, dan saya yakin banyak orang terkecoh, tidak sadar bahwa ia merupakan game survival horror. Di belakang keceriaannya itu, tersimpan teror yang siap menghantui Anda dari awal hingga akhir.
Hebatnya, pendekatan minimalis dengan art direction mirip kartun malah menyebabkan Brighter Day terasa mengerikan. Karakter pemain terbangun di sebuah fasilitas bernama Brighter Day. Tugas gamer cukup simpel: melarikan diri dari tempat tersebut. Perjalanan Anda menyelesaikan misi itu sedikit lebih sulit karena area Brighter Day dijaga oleh para bola mata terbang pembunuh.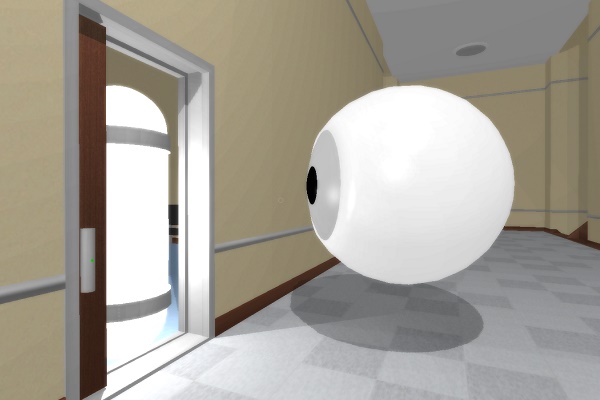 Desain sederhana monster mata itu sangat efektif menumbuhkan rasa takut. Tanpa perlu kehadiran taring berdarah, ketiadaan ekspresi bola mata terbang mengingatkan kita pada makhluk dari mimpi buruk. Dan wujud ini membuat mereka seolah-olah selalu melihat Anda, di manapun pemain mencoba bersembunyi, ditambah lagi efek suara menyeramkan. Sayangnya, tidak ada pedang atau senapan mesin yang akan menemani Anda dalam petualangan menakutkan tersebut.
Info menarik: Game Horor Perception Andalkan Suara Sebagai Medium Utamanya
Jika dikupas lebih dalam, pada dasarnya Brighter Day ialah permainan ber-genre stealth. Satu contoh benda yang mungkin dapat membantu Anda adalah pil. Ia bisa dilempar untuk mengalihkan perhatian para monter mata. Musuh-musuh misterius ini tampaknya juga terhipnotis oleh bangunan monolith raksasa. Seandainya ketahuan, satu-satunya harapan buat pemain ialah berlari dan bersembunyi.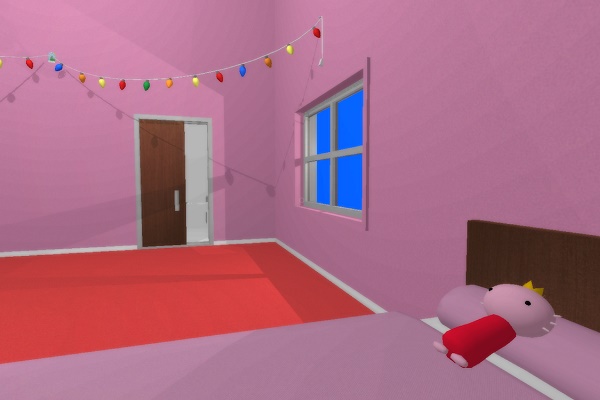 Brighter Day belum lama mendapatkan anggukan setuju dari komunitas gamer di Steam, ia sukses masuk dalam daftar Greenlight. Permainan dijajakan di harga sangat murah, hanya US$ 3, dan Anda dipersilakan untuk membelinya di situs The Loneliest Pixel. Ingin mencoba sebelum membeli? Jangan khawatir, developer telah menyiapkan versi demo buat platform PC dan juga Mac.
Dalam demonya, salah perhitungan memang berakibat buruk dan saya berkali-kali tewas secara mengenaskan. Brighter Day bukanlah game yang mudah, dan cuma diramu untuk para pemberani.
Via Kotaku.
Are you sure to continue this transaction?
processing your transaction....