Exploring the potential of the accommodation business around tourist attractions in Indonesia, Bukit Vista is to help lodging business owners to promote and improve their business. Founded by Jing Cho Yang, Bukit Vista first launched in Bali in 2012, which is a favorite tourist spot for domestic and foreign tourists.
In particular, Bukit Vista platform provides technology-based management tools to accommodation business owners. Starting from homes, villas, and resorts which are then managed professionally on behalf of the property owner by the Bukit Vista team. With the objective of strengthening their exposure on major travel booking sites, especially Airbnb.
The founder with experience working at Airbnb sees considerable potential in Indonesia to later take advantage of the platform and technology presented by Bukit Vista.
"Bukit Vista was founded on the opportunities we saw in the market. Very few hosts received a number of bookings. Most of the properties have good locations, good hardware but management is not available," Bukit Vista's CEO Jing Cho Yang said.
Bukit Vista applies a subscription-based business model. The company does not take any income unless the property is booked. The business-driven is profit sharing that has been stated in a certain percentage and agreed by both parties.
With many other platforms offering hospitality-related services, Bukit Vista claims to be the only platform in Indonesia that improves management to be technology-based and always innovates in its processes and systems. In accordance with the company's dream of becoming the most innovative hospitality company.
The pandemic effect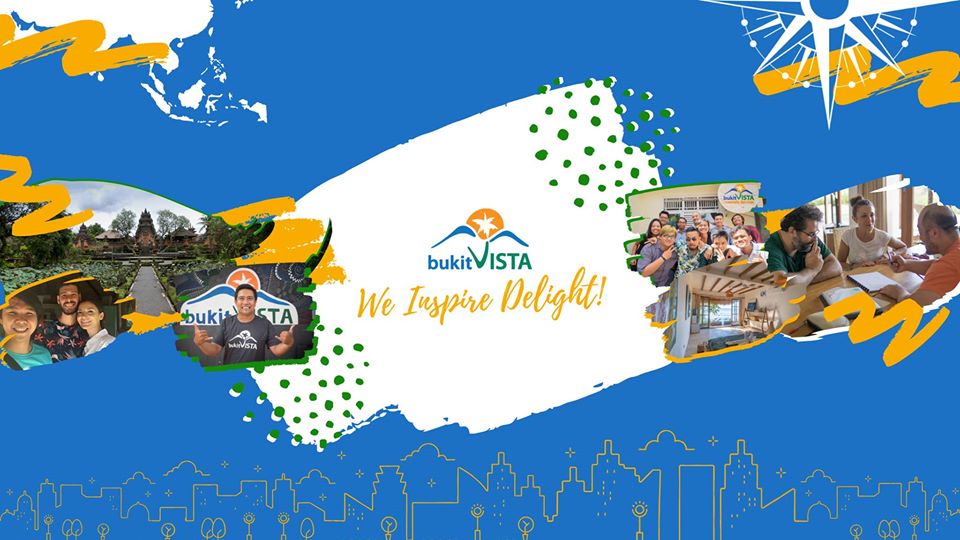 Currently, partners who have joined Bukit Vista can access web-based services directly. Bukit Vista provides guest arrival lists, automatic income reports, staff management, and more. Bukit vista has more than 180 properties that are managed exclusively in the regions of Bali, Yogyakarta, and Nusa Penida. The company also plans to expand markets outside Indonesia and throughout the world.
Regarding Bukit Vista business growth during the Covid-19 pandemic, as it presents services for accommodation, Bukit Vista experiencing the direct impact of the pandemic. However, the business manages to keep running, with some strategies launched by the company.
"Bukit Vista was directly affected by this pandemic due to the closure of access in and out of Bali and the drastic reduction in the number of tourists during this pandemic. However, there are still opportunities for us to overcome this problem, namely by utilizing trapped tourists and offering discounts for long stays," Jing said.
– Original article is in Indonesian, translated by Kristin Siagian
Are you sure to continue this transaction?
processing your transaction....