Cara Convert Gambar JPG atau PNG ke Webp di WordPress
Karena lebih ringan, format WebP dirancang untuk mengoptimalkan kecepatan website
Sebelum kita ulas step-step tutorialnya, perlu kita kenali dulu apa itu Webp. Jadi, Webp atau  ini adalah format gambar digital terkini yang dikembangkan oleh Google, memiliki ukuran file yang lebih rendah namun dengan kualitas yang sama baiknya.
Pengembangan WebP sendiri sebenarnya sudah dimulai sejak 2010 silam, namun karena belum banyak software dan perangkat yang kompatibel, popularitasnya masih kalah dibandingkan JPG, PNG atau bahkan GIF.
Dibuat untuk mengoptimalkan loading speed website, WebP sangat disarankan dipakai oleh para webmaster. Ya karena yang tadi itu, ukurannya lebih kecil namun kualitasnya tidak bikin mata perih.
Untuk pengguna WordPress, bisa menggunakan bantuan plugin untuk mengonversi gambar-gambar berjenis JPG atau PNG ke WebP. Nah, tutorial ini akan menunjukkan bagaimana caranya.
Masuk ke dashboard Anda, lalu arahkan kursor ke Plugin dan klik Add New.
Kemudian cari di kolom pencarian menggunakan kata kunci webp express. Maka, dapatlah satu hasil yang sama persis. Install dan aktifkan plugin tersebut.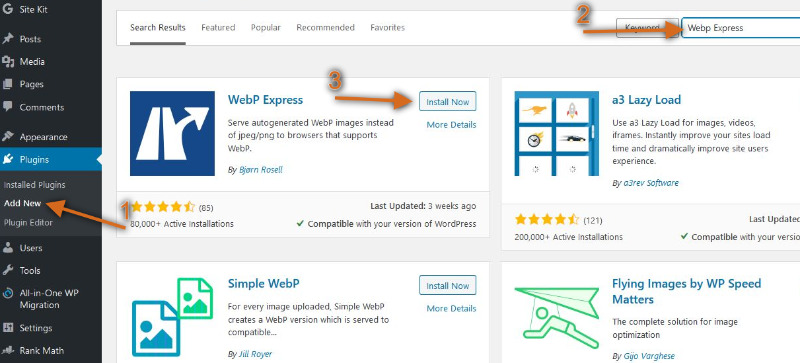 Setelah aktif, sekarang buka Settings - WebP Express.
Pengaturannya seperti ini:
pilih Operation mode: CDN friendly (1)
Scope: Upload only (2)
Destination folder: Mingled (3)
Lainnya biarkan seperti default.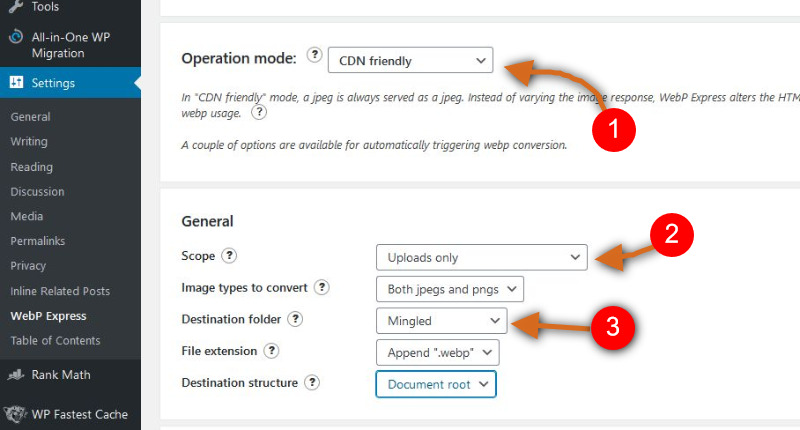 Beralih ke Conversion, pengaturannya seperti ini:
WebP encoding: Lossy (1)
Quality for lossy: Fixed quality kemudian angkanya ubah ke 60 - semakin kecil maka semakin kecil ukuran file tapi kualitas juga menurun (2)
WebP encoding: Lossless
Quality for lossless: Apply preprocessing dan ubah angkanya ke 60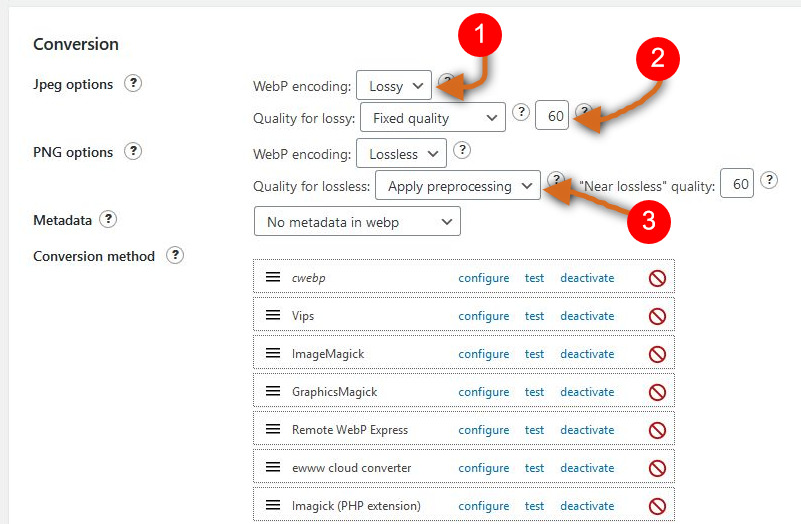 Bagian terakhir, centang opsi After HTML.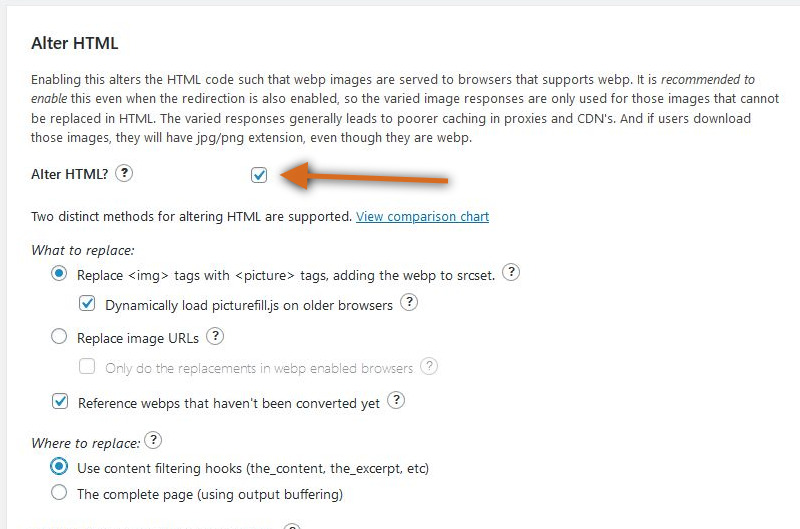 Kemudian klik Save settings and force for new .httaccess rules.
Setelah pengaturan ini disimpan, maka setiap kali Anda mengunggah gambar baru ke artikel atau halaman, maka plugin akan mengubah gambar tersebut ke versi WebP. Gambar yang tampil adalah versi konversi, sedangkan gambar aslinya akan disimpan di dalam direktori.
Are you sure to continue this transaction?
processing your transaction....