Cara Menghemat Kuota Internet WhatsApp Walaupun Banyak Join Grup
WhatsApp, LINE, Messenger dan aplikasi pesan instan lainnya membutuhkan data internet untuk dapat bekerja sebagaimana mestinya. Tanpa internet, WhatsApp tak dapat mengirim dan menerima pesan entah itu teks, gambar, video ataupun melakukan panggilan. Jadi, jaringan internet vital bagi WhatsApp.
Tapi, karena digunakan secara terus menerus terutama saat sedang aktif apalagi Anda tergabung di bannyak grup, mengakibatkan konsumsi data otomatis membengkak. Belum lagi penggunaan data oleh aplikasi-aplikasi lainnya. Kalau sudah begitu, mau tak mau Anda harus mengeluarkan lebih banyak biaya untuk memastikan kuota data tetap tersedia.
Untungnya tak seperti kebanyakan aplikasi pesan, di WhatsApp ada fitur khusus yang bisa diolah untuk menekan konsumsi data. Berikut ini petunjuk pengaturannya.
Jalankan aplikasi WhatsApp kemudian tap Settings – Data and Storage Usage.
Di panel ini, ada empat bagian yang akan kita sesuaikan lagi pengaturannya, lihat nomor untuk melihat langkah selanjutnya. Kita awali dari nomor 1, media auto-download – when using mobile data.
Di bagian when using mobile data, hilangkan semua tanda centang. Fungsinya apa? Agar smartphone tidak mengunduh kiriman gambar yang dikirimkan ke Anda secara otomatis ketika Anda menggunakan jaringan data ponsel. Anda akan diberi opsi untuk mengunduh gambar, video atau audio secara manual dan dipilih jika memang anda perlukan.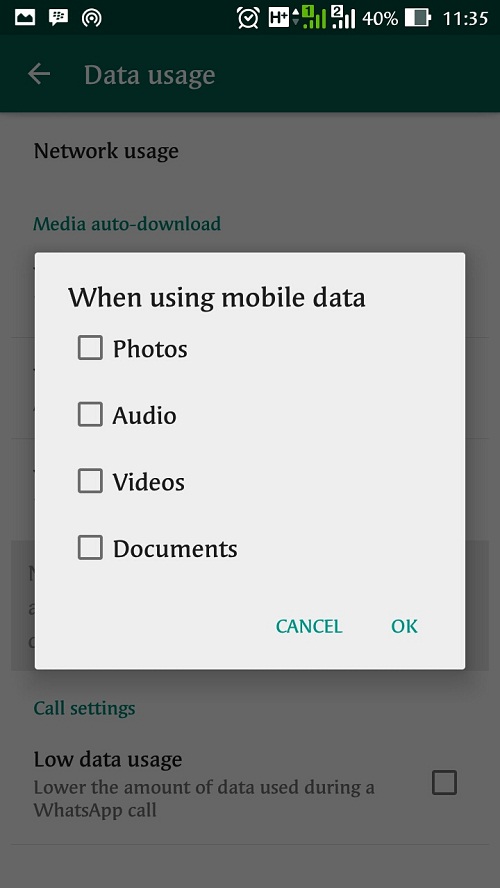 Sekarang beralih ke nomor dua, when connected on WiFi. Anda boleh memberi tanda centang untuk semua, atau membatasi beberapa saja. Atau boleh juga tidak.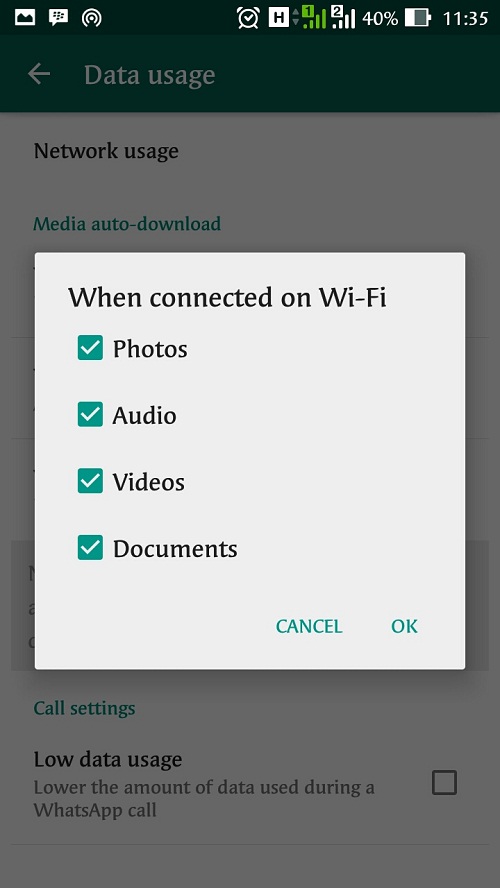 Untuk opsi nomor tiga, atur seperti ketika terhubung ke data ponsel; menghilangkan semua tanda centang.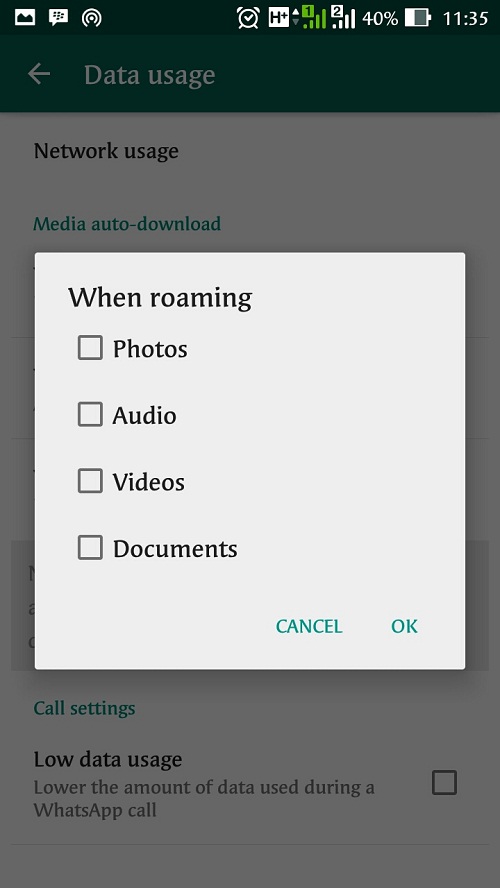 Terakhit (nomor 4) beri tanda centang pada opsi Low Data Usage. Jika ini diberi tanda centang, maka aplikasi akan menekan penggunaan data ketika Anda melakukan panggilan.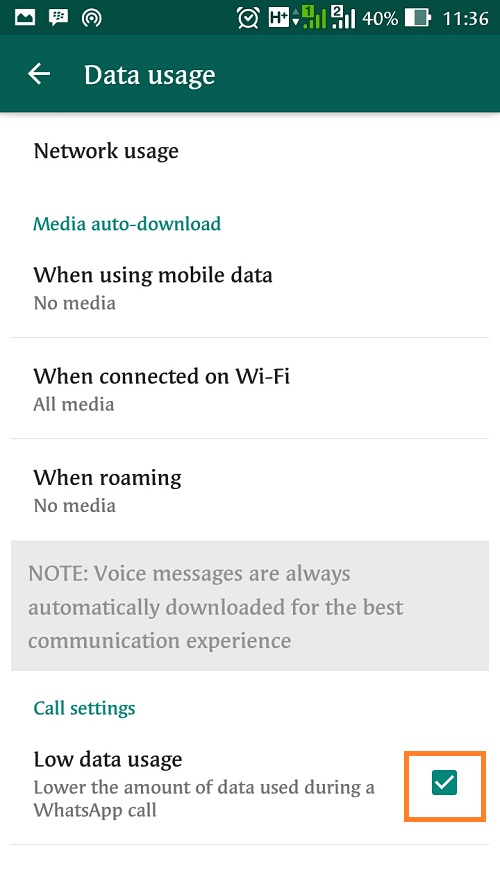 Selesai, tips di atas memang tidak memangkas penggunaan data secara signifikan. Tapi, kontribusi sekecil apapun dapat membuat kantong Anda lebih berisi dari sebelumnya. Terlebih jika tips ini Anda kombinasikan dengan misalnya membatasi aktivitas di dunia maya, mengunduh video, streaming dan menyesuaikan konsumsi data masing-masing aplikasi seperti yang baru saja Anda lakukan di atas.
Gambar header Pixabay.
Are you sure to continue this transaction?
processing your transaction....