[Ask the Expert] Bagaimana Cara Membuka File Rar dan Zip di Android?
Bambang Winarso - 17 September 2015
Kolom Ask the Expert minggu ini mengulas sebuah pertanyaan bagus dari seorang pembaca asal Palembang bernama Riki. Ia menerima file berjenis rar dari seorang teman melalui ponsel tapi kesulitan membukanya. Tutorial ini akan menjawabnya tapi agar makin lengkap, redaksi sengaja membahas juga cara membuka zip.
Untuk membuka file rar atau zip diperlukan aplikasi tambahan. Aplikasi yang saya gunakan bernama Easy Unrar, Unzip & Zip buatan RbigSoft. Kelebihannya selain gratis, ia tidak membedakan mana file rar atau mana file zip. Jadi, di tutorial ini tidak ada perbedaaan cara membuka file rar atau zip. Caranya sama saja.
Kita mulai saja tutorialnya, pertama temukan dahulu aplikasi Easy Unrar, Unzip & Zip di Play Store.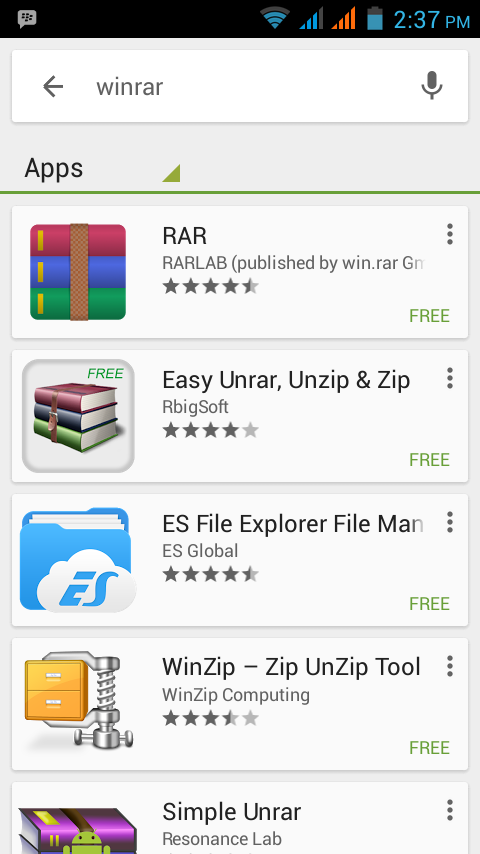 Kemudian pasang di ponsel Anda.
Setelah terpasang, jalankan aplikasi dan temukan folder tempat di mana Anda menyimpan file rar/zip yang ingin dibuka. Kita coba dari file rar dulu, beri tanda centang kemudian tap tombol Extract.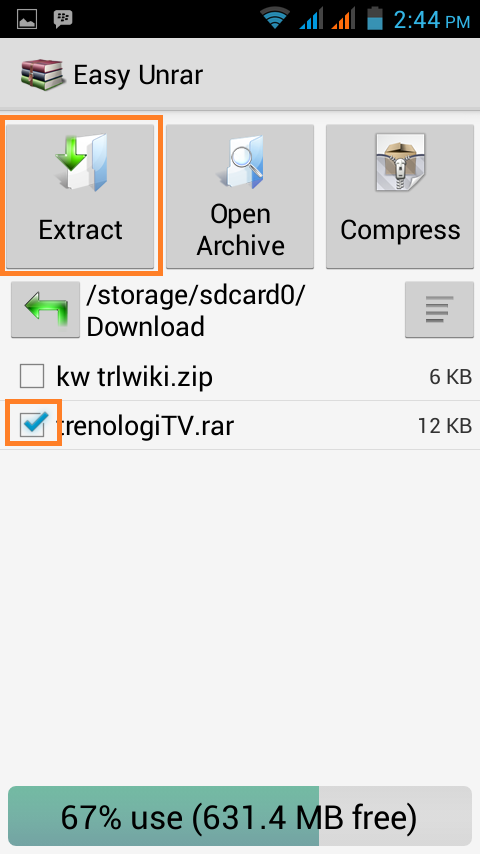 Ketia muncul popup seperti ini, Anda diminta untuk membuat folder baru atau langsung mengekstrak isi file ke dalam folder yang sama. Jika ingin membuat folder, beri tanda centang. Jika tidak maka biarkan tanpa tanda centang dan langsung tap Extract.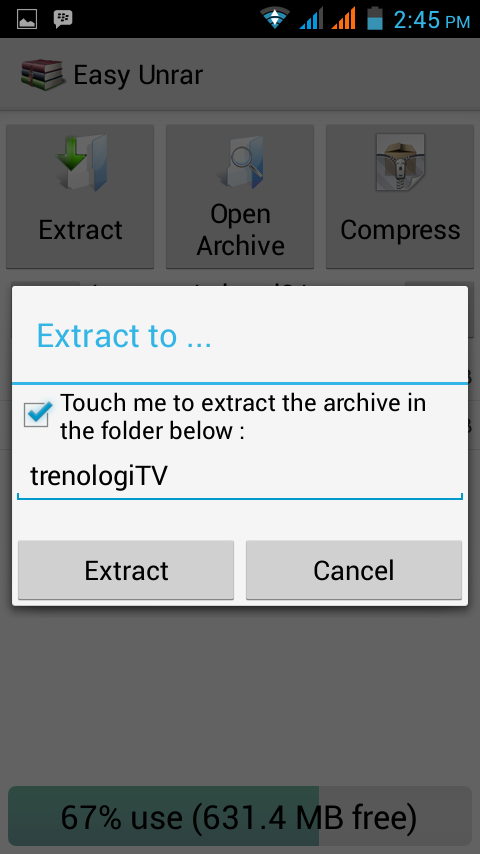 Jika proses ekstraksi selesai Anda akan mendapati pesan seperti ini. Tapback untuk melihat hasilnya.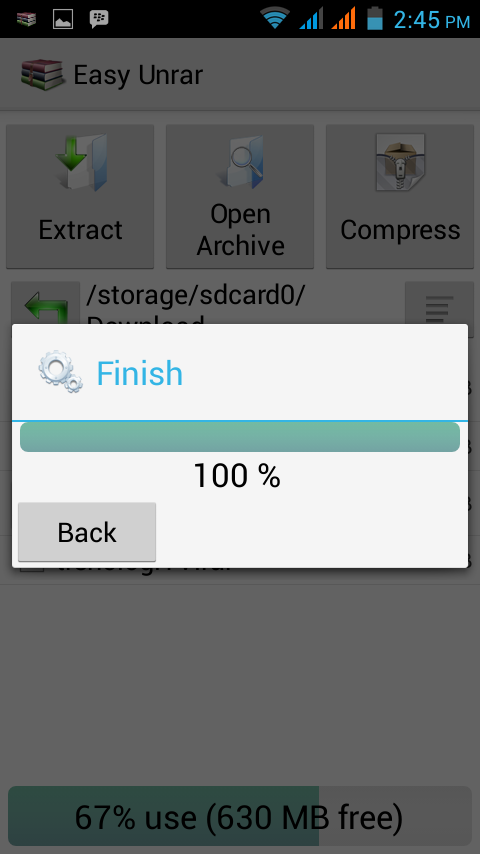 Info Menarik:Apa Itu Instagram, Fitur dan Cara Menggunakannya?
Sekarang kita coba membuka file zip, beri tanda centang di dokumen zip yang Anda punyai. Tapi kali ini saya ingin menunjukkan cara yang sedikit berbeda. Jika tadi langsung menggunakan tombol Extract, sekarang kita coba menggunakan tombol Open Archive.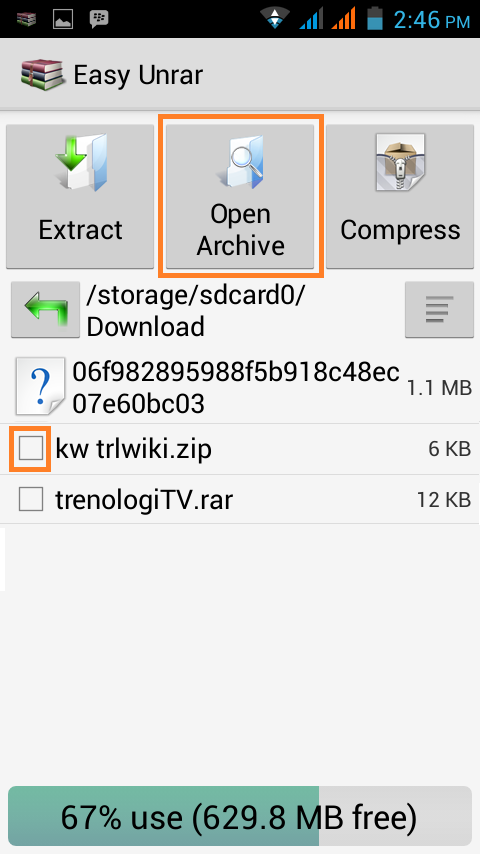 Selanjutnya Anda akan mendapati sebuah jendela popup yang menampilkan isi dari file zip tadi, jika Anda masih berkeingingan untuk mengekstraknya, maka beri tanda centang pada file kemudian tap Extract 1 files.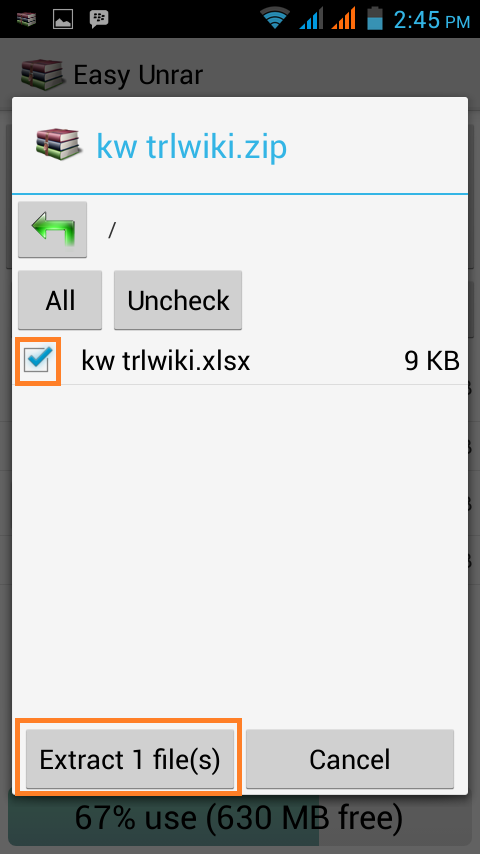 Sama seperti tadi, akan ada permintaan soal pembuatan folder baru. Lanjutkan dengan men-tap tombol Extract.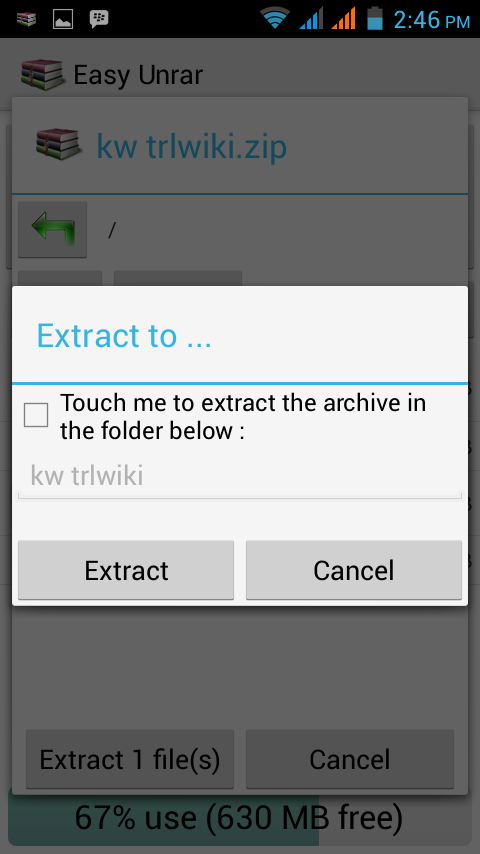 Selesai, sekarang semua file sudah diekstrak dan dapat dipergunakan secara normal sesuai kebutuhan.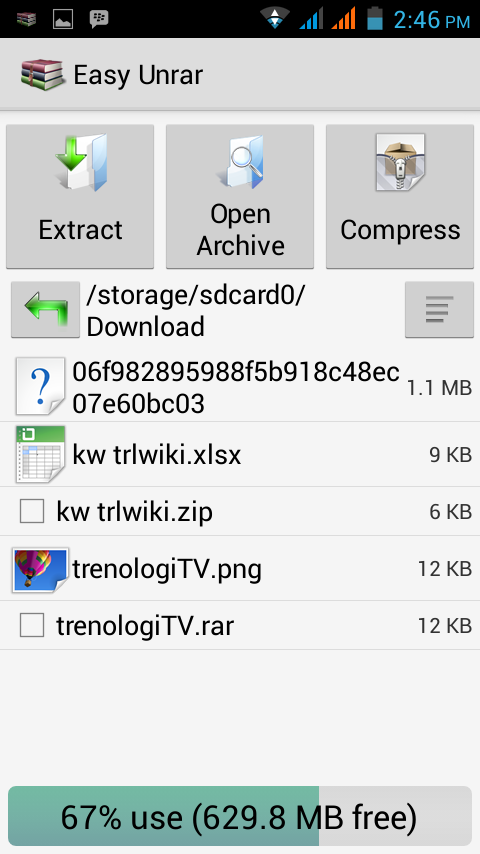 Semoga bermanfaat, silahkan dicoba sendiri.
Sumber gambar header Shutterstock.
Are you sure to continue this transaction?
processing your transaction....