Cara Merekrut Karyawan Usaha Melalui Aplikasi Restoku
Pahami cara mengelola karyawan menggunakan fitur Point of SDM aplikasi Restoku pada artikel ini.
Cara mengelola karyawan kini bisa dilakukan secara mudah dengan bantuan platformdigital berbasis aplikasi seperti Restoku. Pada Restoku, Anda dapat melihat kandidat karyawan potensial hingga request untuk mencari SDM sesuai kebutuhan. Penasaran bagaimana caranya?
Aplikasi Restoku merupakan aplikasi manajemen usaha dengan tiga fitur utama, yakni Point of Sales, Point of Supply, dan Point of SDM. Sebelumnya, Anda mungkin telah mengetahui cara mengelola persediaan di aplikasi Restoku menggunakan fitur Point of Supply. Kali ini, artikel akan secara spesifik membahas fungsi fitur Point of SDM.
Cara Mengelola Karyawan di Aplikasi Restoku
Fitur Point of SDM pada aplikasi Restoku memang berfokus untuk manajemen SDM atau karyawan. Namun, mengelola karyawan di sini adalah merekrut karyawan untuk usaha Anda. Menarik, bukan?
Anda juga dapat melihat berbagai kandidat karyawan yang siap untuk direkrut. Penasaran bagaimana caranya? Simak panduan berikut ini:
Buka aplikasi Restoku.
Masuk ke menu Rekrutmen.
Pada halaman tersebut, Anda dapat melihat daftar kandidat karyawan yang siap untuk direkrut.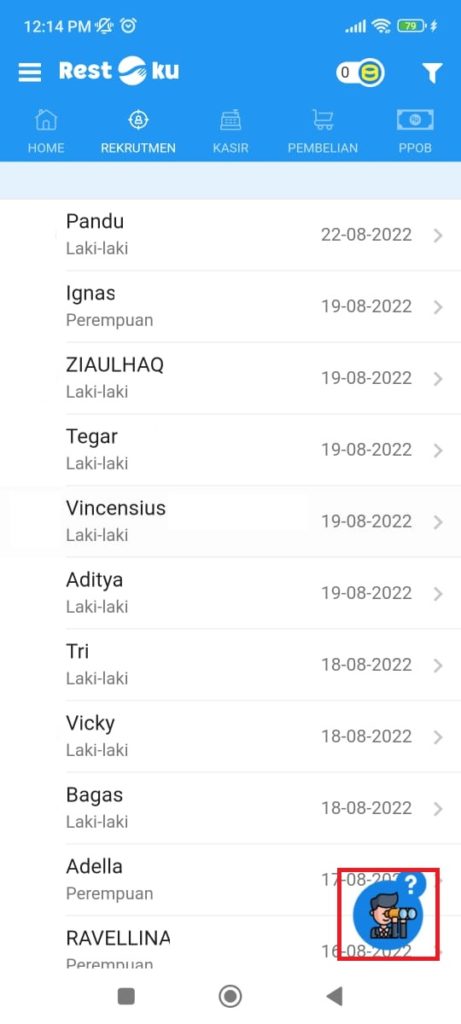 Kemudian, untuk request perekrutan karyawan, Anda dapat klik tombol yang berada di bagian bawah kiri halaman menu Rekrutmen.
Berikutnya, Anda akan diminta untuk mengisi form request SDM dimana Anda harus memasukkan data informasi perusahaan dan data karyawan yang dibutuhkan.
Pertama, pada section informasi perusahaan, Anda akan diminta untuk mengisi informasi nama restoran, nama Anda selaku pemilik usaha, nomor HP, dan value perusahaan.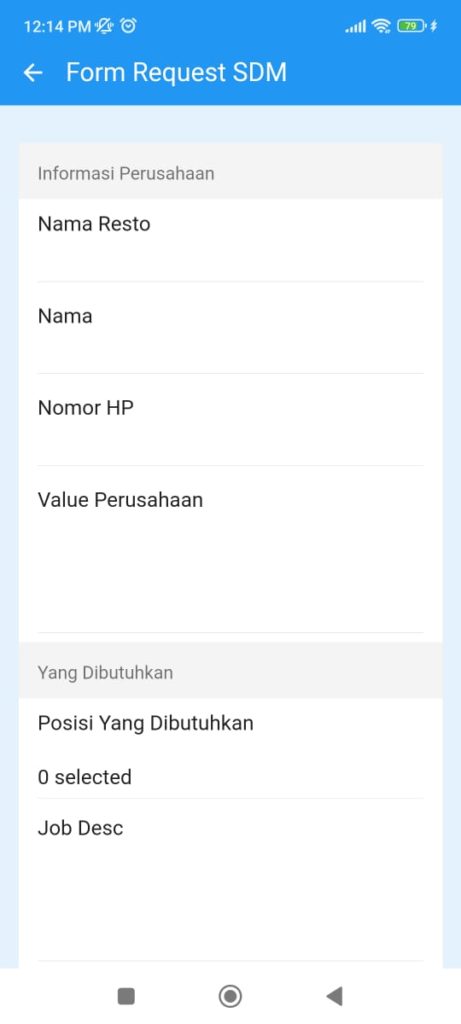 Kedua, pada bagian informasi karyawan yang dibutuhkan, Anda dapat mencantumkan posisi karyawan yang dibutuhkan, job description posisi tersebut, persyaratan khusus, jumlah karyawan yang Anda inginkan, jam kerja karyawan, gaji yang ditawarkan, dan lokasi penempatan karyawan (provinsi).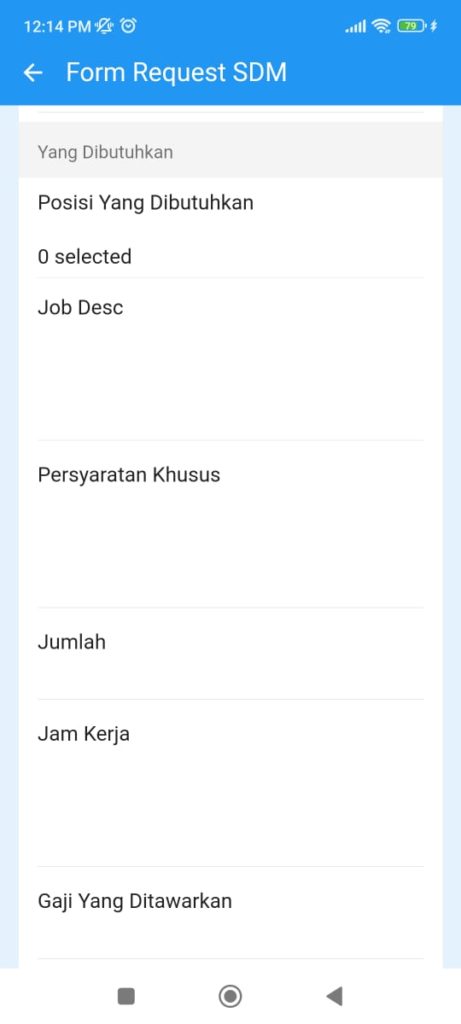 Apabila kedua bagian telah dilengkapi, klik tombol Submit yang berada di bagian paling bawah form request SDM.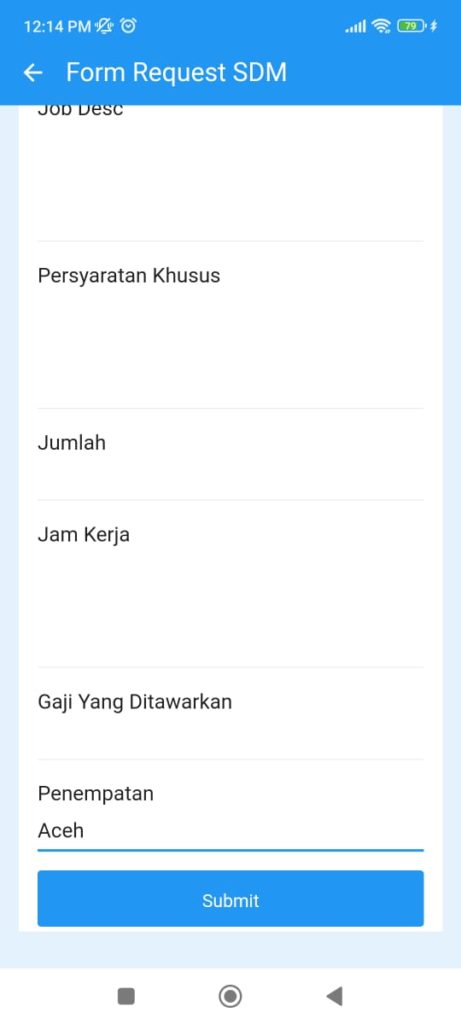 Demikian panduan cara mengelola karyawan menggunakan fitur Point of SDM Restoku dimana Anda bisa me-request perekrutan karyawan untuk usaha warung makan Anda. Jangan lupa untuk mengikuti beberapa tips dalam cara merekrut karyawan untuk UMKM agar proses rekrutmen dapat berjalan dengan baik.
Are you sure to continue this transaction?
processing your transaction....