PC
[Panduan Pemula] Cara Menghilangkan Virus Shortcut di Flash Disk dan Laptop
Virus shortcut gak berbahaya, tapi cukup menjengkelkan kalau dibiarkan
Virus shortcut sebenarnya tidak membahayakan komputer, tetapi kemunculannya yang berulang kali dan membandel memang sangat mengganggu. Jika Anda merasa tak nyaman dengan kemunculannya, cara ini akan membantu Anda menghilangkan virus shortcut di flash disk dan juga laptop.
Cara Menghilangkan Virus Shortcut di Flash Disk
Colokkan flash disk Anda seperti biasa ke PC, kemudian klik flash disk - Organize (untuk Windows 7, Windows 8). Jika Anda menggunakan Windows 10, klik flash disk - View - Options.

Selanjutnya, akan muncul jendela baru di layar PC Anda. Di jendela tersebut, klik view dan aktifkan Show hidden files, folders, and drives lalu hilangkan ceklis pada Hide extentions for known file types dan Hide protected operating system files (Recommended).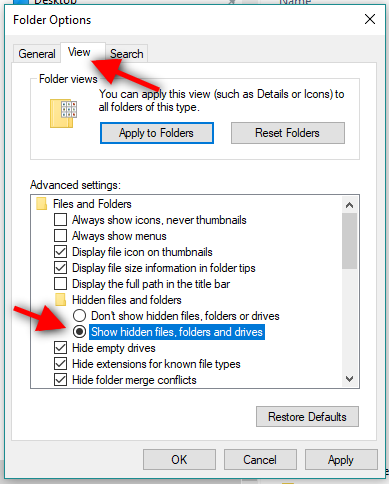 Jika muncul pesan peringatan seperti di bawah, klik saja tombol Yes.

Setelah langkah di atas dilakukan, folder yang disembunyikan semestinya sudah terlihat semua.
Sekarang, jalankan fungsi command prompt. Ketik cmd di kolom Cortana, lalu jalankan command prompt sebagai administrator.
Perhatikan dulu di Explorer, di drive mana flash disk Anda berada, apakah di F, E, C atau G. Pastikan pengamatan Anda akurat, sebab jika salah bisa berakibat fatal. Drive C biasanya untuk sistem, dan disk biasanya F atau G.
Anggap saja di F, maka di fungsi command prompt, ketikan F: lalu tekan enter.
Selanjutnya, ketikkan perintah: del *.lnk s/ d/ kemudian tekan enter. Apabila masih gagal, coba perintah del *.lnk dan tekan enter.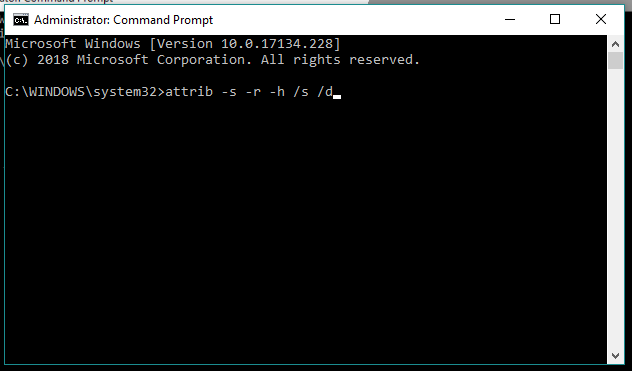 Masih di command prompt, sekarang ketikkan perintah: attrib -s -h -r -a *.* /s /d. Apaibla muncul pesan error coba hanya /d saja atau /s saja.
Sekarang, kembali ke Windows Explorer di langkah pertama tadi, beri tanda centang kembali di opsi Hide extentions for known file types dan Hide protected operating system files (Recomended).
Cara Menghilangkan Virus Shortcut di Laptop
Selain menyerang flash disk, virus shortcut juga sering menyerang laptop atau PC. Tapi, jangan khawatir, Anda tetap bisa menghilangkan virus shortcut yang menyerang laptop. Hanya saja, prosedurnya sangat berbeda.
Cara Pertama
Ketikkan msconfig di kolom Cortana, kemudian klik System configuration yang muncul di hasil pencarian.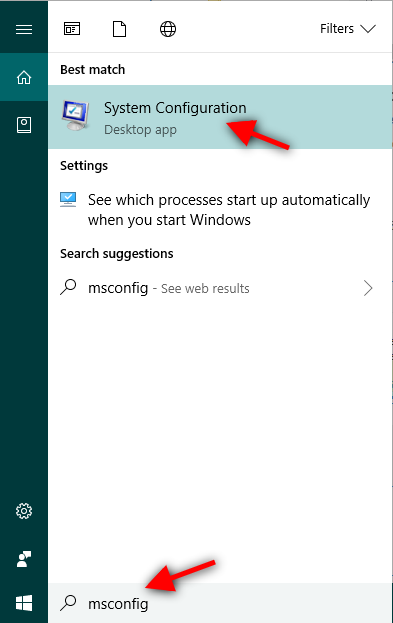 Klik menu tab Startup - Open Task Manager.
Di menu tab Startup, cari dan pilih nkvasyoxww.vbs lalu klik kanan dan klik menu Disable.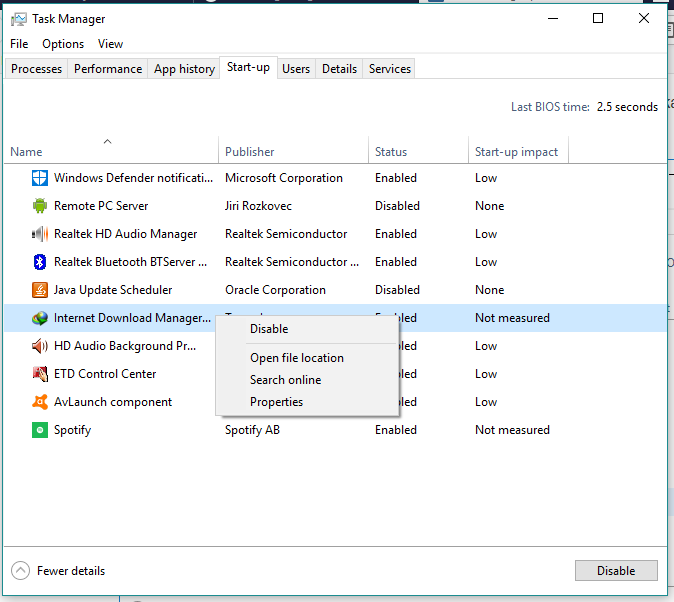 Cara Kedua
Ketikkan %temp% di kolom pencarian Cortana, kemudian klik folder %temp% yang muncul di list.
Setelah jendela folder muncul, temukan berkas nkvasyoxww.vbs kemudian hapus file tersebut.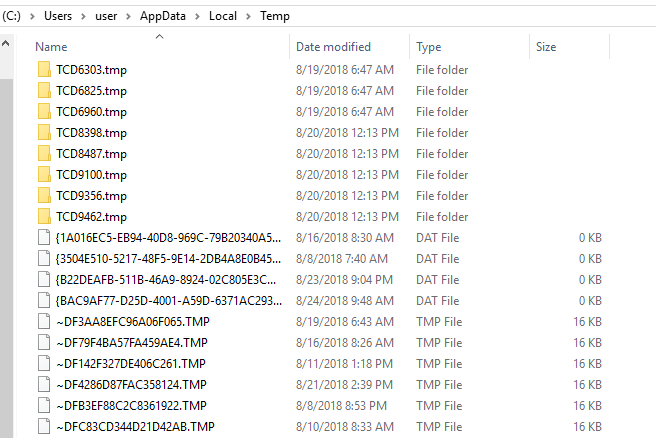 Cara-cara di atas terbilang ampuh untuk menghilangkan virus shorcut yang menyerang flash disk dan laptop. Tetapi, jika masalah yang sama berulang kembali, maka cara terakhir adalah menggunakan aplikasi anti virus yang paling reliable menurut Anda. Hampir semua anti virus mampu melakukan tugas ini dengan baik.
Sumber gambar header Pixabay.
Are you sure to continue this transaction?
processing your transaction....