Hindari Pemain Toxic di AOV dan ML dengan Menonaktifkan Chat dan Mengatur Quick Chat
Bermain dengan tenang, kalah dan menang itu hal biasa.
Lukman Azis - 12 February 2018
Pernahkah Anda merasa begitu stres karena kalah bertanding ranked match di Arena of Valor atau Mobile Legends gara-gara pemain toxic? Saling mencela dan menyalahkan permainan orang lain.
Saking sibuknya berdebat, sampai-sampai kita kecurian turret dan sulit melakukan koordinasi serangan. Sebenarnya solusinya mudah saja, matikan saja fitur chat di dalam match dan mengatur quick chat. Berikut caranya:
Cara Mematikan Chat Arena of Valor (AOV) dan Mobile Legends (ML)
Untuk menghindari kita bertemu dengan pemain yang begitu toxic, hingga kesal sendiri dan menyulut emosi, mari kita nonaktifkan fitur chat.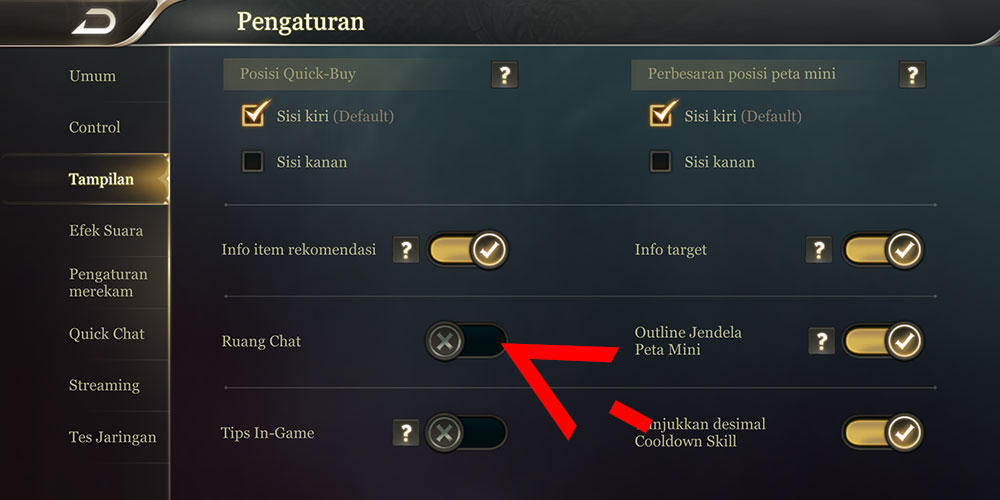 Caranya buka pengaturan/settings pada game MOBA mobile Arena of Valor, lalu pilih tampilan/interface, dan nonaktifkan fitur ruang chat/show chat.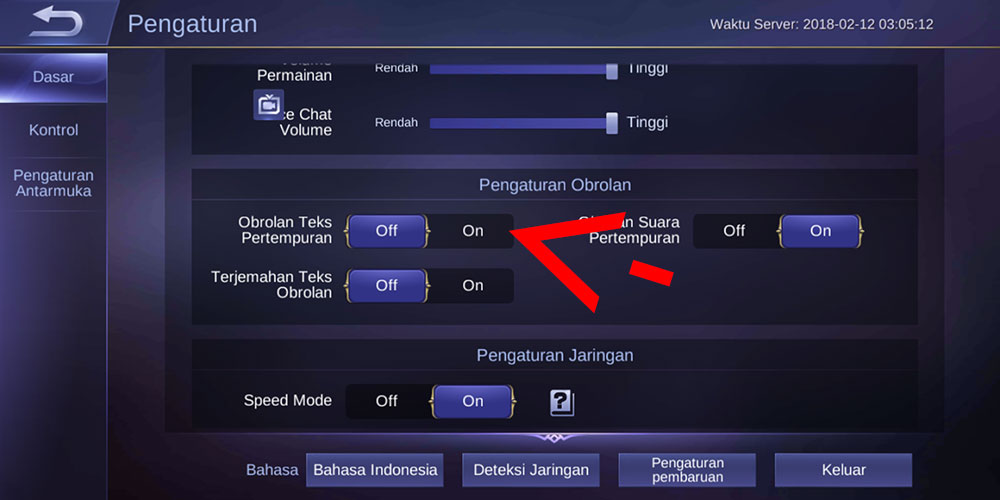 Beralih ke game Mobile Legends, caranya buka pengaturan/settings, dasar/basics, dan perhatikan bagian pengaturan oborolan/chat settings, lalu matikan fitur obrolan teks pertempuran/battleground text chat.
Cara Mengatur Quick Chat Arena of Valor dan Mobile Legends
Daripada menulis pesan saat match berlangsung, menggunakan quick chat jelas lebih efisien dan tidak membuang-buang waktu. Tapi, kita perlu menyesuaikannya sehingga tetap bisa koordinasi dan bekerja sama dengan baik meski fitur chat dinonaktifkan.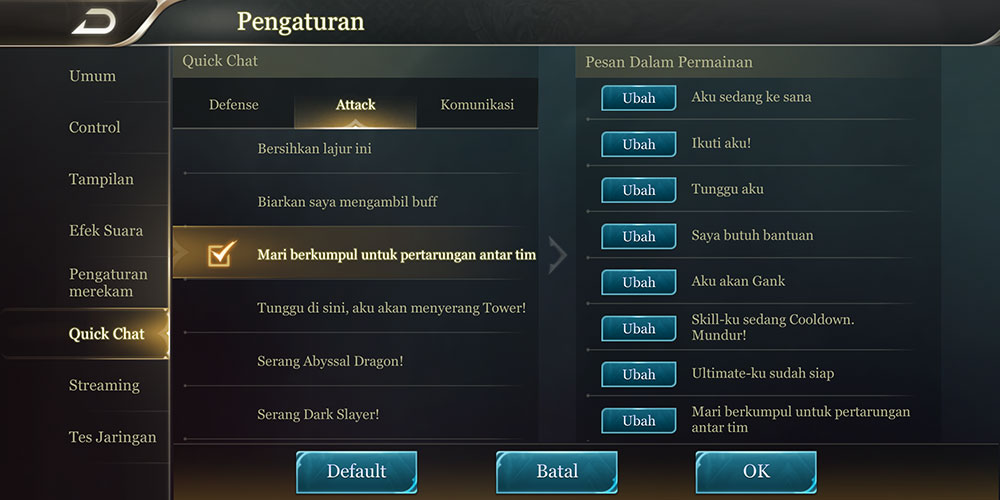 Caranya buka pengaturan/settings Arena of Valor dan pilih quick chat, ada tiga bagian utama yaitu defense, attack, dan komunikasi/misc.  Serta ada delapan slot yang bisa Anda isi, kalau rekomendasi saya isi dengan:
Aku sedang ke sana
Ikuti aku!
Tunggu aku
Saya butuh bantuan
Aku akan gank
Skill-ku sedang cooldown, mundur!
Ultimate-ku sudah siap
Mari berkumpul untuk pertarungan antar tim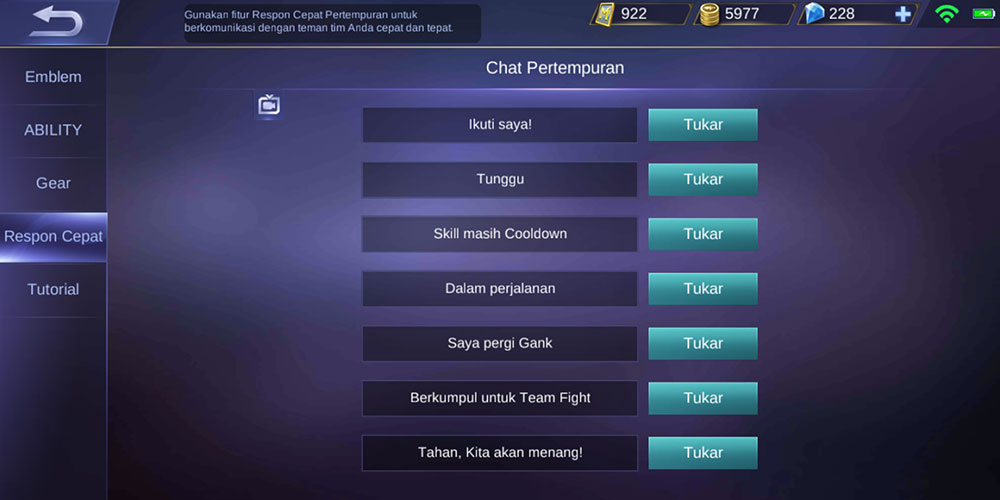 Untuk Mobile Legends, pada halaman utama klik menu prep yang berada di bagian kiri bawah, dan pilih respon cepat/chat dan atur obrolan pertempuran/battleground chat. Hanya ada tujuh slot yang tersedia dan tiga bagian utama yaitu defense, attack, dan komunikasi/misc. Berikut rekomendasi saya:
Ikuti saya!
Tunggu
Skill masih cooldown
Dalam perjalanan
Saya pergi gank
Berkumpul untuk team fight
Tahan, kita akan menang!
Saya pikir dengan quick chat di atas, sudah cukup untuk berkoordinasi dalam kerja sama tim. Kita juga bisa menghindari pemain toxic, biarkan saja ngoceh sendiri dan kita tak perlu mengetahuinya.
Are you sure to continue this transaction?
processing your transaction....