Coca-Cola's CVC, "Amatil X" Pours Its First Investment to Kargo Technology
A logistics marketplace startup that connects companies with logistics truck
After its official launch in early 2019, Coca-Cola Amatil Indonesia (Amatil Indonesia) through the Amatil X corporate venture capital (CVC) initiative, has established strategic partnerships with some startups in Indonesia.
The latest collaboration is with Kargo Technologies, it is said to help them expand the business strategy and logistics digitization process in Indonesia. This collaboration also led to Amatil X's first investment in Indonesian startups, which is expected to improve Amatil's overall logistics capabilities.
"As the main support behind Indonesia's favorite beverage brand, we believe that our investment in Kargo Technologies will support Amatil Indonesia's ambition to become a leading player in Indonesia's digital ecosystem," Coca-Cola Amatil Indonesia's President Director Kadir Gunduz said.
There is no further detail on the investment value provided by Amatil X to Kargo Technologies. However, adjusting its commitment, Amatil X not only enhances the company's competitive advantage through CVC, but also wants to help and work with local startups that are in line with Amatil Indonesia's business.
"Currently, Amatil X is focused on investing in startups that offer innovations for consumer product sales strategies, beverage deliveries, help customers grow and reduce their impact on the environment. Amatil X also looking for startups that can support the company's efforts to solve business challenges and help improve customer service better," Head of Amatil X, Coca-Cola Amatil Alix Rimington said.
Tighten up logistics service and optimizing supply chain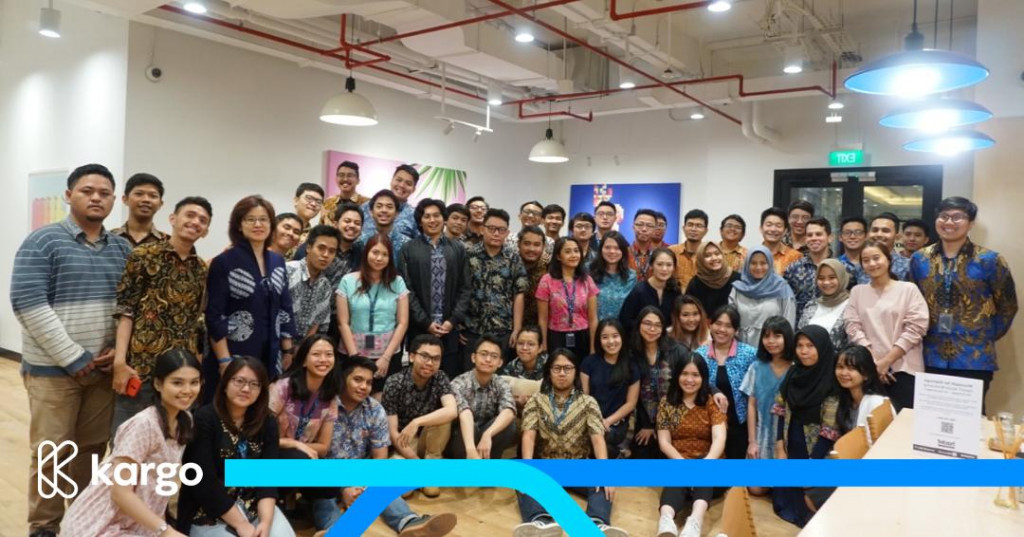 As Kargo Technologies' CEO, Tiger Fang said, technology-supported logistics is a proven trend in other markets, including India, China and the United States. He also welcomed this strategic partnership and hopes to work with Amatil Indonesia to better digitize and optimize their supply chains in Indonesia.
Later, the funding provided by Amatil X will be used by the company to meet the logistical needs needed by Coca Cola Amatil and improve the efficiency of logistics operations with technology owned by Kargo Technologies.
Founded by the former Country Manager of Uber Indonesia Tiger Fang (CEO) and Yodi Aditya (CTO), Kargo Technologies sees the problem of trucks gone home unloaded after delivery at production centers. Kargo Technologies hopes to minimize this while meeting the needs of e-commerce and FMCG companies.
In particular, the company offers a mobile-based platform, on the Android platform to make it easier for users and sender companies to interact and monitor shipment movements in real-time.
"Kargo Technologies connects businesses and their shipping needs with trucking companies that own vehicles, with available cargo space nearby. Most importantly, Kargo can take a lot of cargo for backhaul. It means, trucks can return with fewer empty loads, therefore, enabling them to maximize revenue and distribute funds better," Tiger said.
Kargo Technologies is a logistics marketplace that connects companies and truck service providers. In the middle of last year, they obtained funding of $7.6 million (more than 107 billion Rupiah) led by Sequoia India and the 10100 Fund - the latter one was founded by Uber Co-Founder Travis Kalanick.
– Original article is in Indonesian, translated by Kristin Siagian
Application Information Will Show Up Here
Are you sure to continue this transaction?
processing your transaction....