Despite Being Ideal Already, eFishery Still Has Tons of Works to Do
Rama Mamuaya - 25 November 2014
If you haven't heard about eFishery yet, then you must do more readings on Indonesian tech news portals. It's been a big hit after series of awards and achievements it's got throughout the year. Nonetheless, it is apparent that this Bandung-based startup still has a lot of homework to do in spite of its remarkable run.
It was all started back in 2012, when this startup initiated by Gibran Huzaifah was awarded as the Young Technopreneur of The Year by Mandiri, then as the finalist of INAICTA in 2013, and finally as the winner of GIST BootCamp, Seedstars, and Get in The Ring in 2014. Incredible.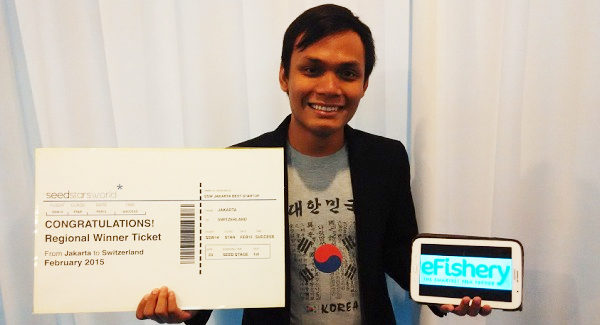 I once had the chance to judge the startup myself during the Seedstars 2014, and I found these 4 reasons to describe why eFishery deserves those awards:
Its founder's background which fits the business atmosphere
High scalability, capable of being a global player
Blue Ocean, only few players competing in this segment
Nearly unlimited global market
That's how eFishery won Seedstars.
Given all that, however, the startup still has tons of homework to do. While it has gathered numerous considerably big clients, eFishery has yet met the expectation of those who line to be its investors. eFishery has to prove itself not only as the champion of competitions, but also as the champion of the real market as well.
On paper, it seems that eFishery has collected itself more than enough money to run its operation from competitions it has won, regardless on whether it gets invested by investors or not. Now, it's time for eFishery team to turn all the compliments and judgements it got during competitions into reality as soon as they get back to Indonesia.
It's such a huge pressure, much much bigger than what it had in competitions.
Thank you for Reading DailySocial.id
Starting at less than Rp 5.000/Day. You get unlimited access to DailySocial.id