Detail Hero Wiro Sableng, Karakter Lokal Pertama di Arena of Valor
Wiro Sableng siap membasmi hero-hero jahat di Arena Antaris dengan kapak 212 pada bulan Agustus mendatang.
Lukman Azis - 26 July 2018
Bila game MOBA Mobile Legends: Bang Bang punya hero Gatotkaca, Arena of Valor (AoV) juga akan menghadirkan hero lokal dari Indonesia yaitu Wiro Sableng. Masih ingat dong dengan Wiro Sableng?
Ya, seorang pendekar dengan senjata kapak maut Naga Geni 212 - pembela kebenaran dan pembasmi kejahatan. Dengan sikap yang lucu, tingkahnya aneh, dia slengean tapi cinta damai. Jadi, kapan tiba di dalam game AoV?
Wiro Sableng siap membasmi hero-hero jahat di Arena Antaris pada bulan Agustus mendatang. Hero ini bisa diperoleh secara 'gratis' dalam tanda kutip, di mana Anda harus mengikuti event di dalam game AOV nanti.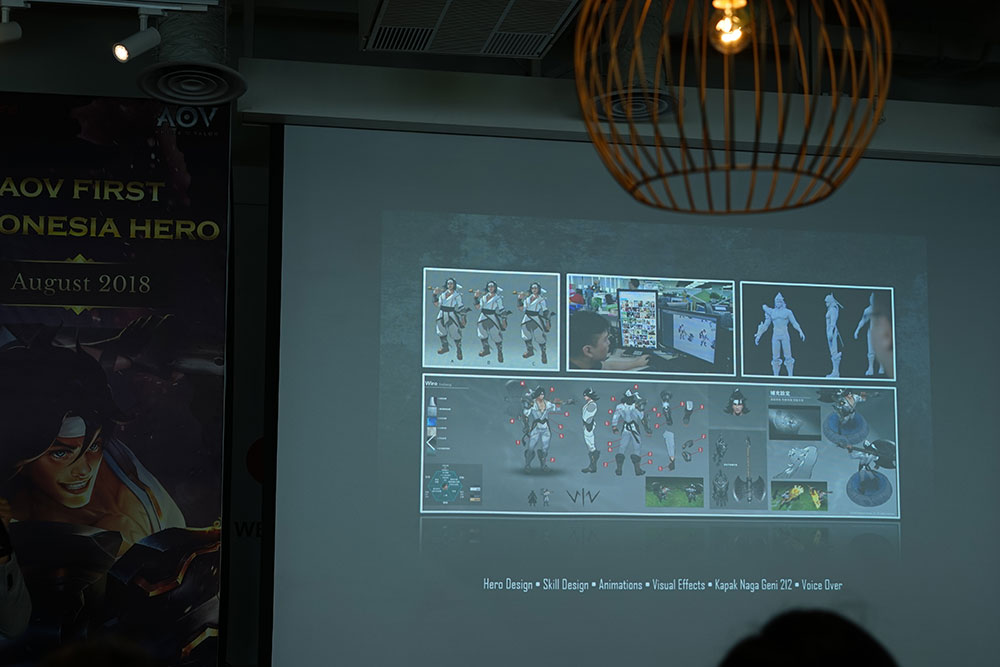 Ini adalah desain awal dari hero Wiro Sableng, karakter di film dan di game tentu bakal berbeda ya. Kalau di film harus terlihat realistis, tapi di game harus tampil fantastis. Misalnya, ukuran kapak maut Naga Geni 212 yang lebih besar dan juga bakal memiliki armor.
Wiro Sableng sebagai hero AoV lokal pertama, apakah ada hero dari Indonesia - misalnya Angling Dharma, Malampir, Raden Kian Santang, mungkin Panji Milenium dan juga Saras 008? Jawabannya mungkin-mungkin saja, tapi memang butuh komitmen dalam mengembangkan hero lokal dan alasan yang kuat kenapa kita harus membawa ke dalam game.
Pembuatan Hero Wiro Sableng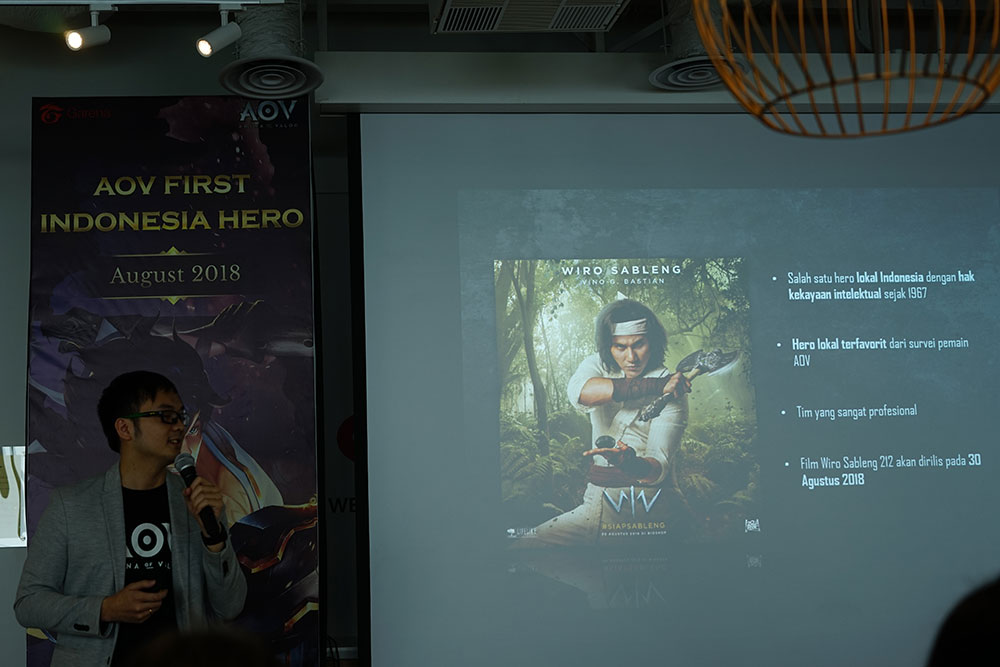 Garena AoV Indonesia bekerja sama dengan Lifelike Pictures - pembuat film Wiro Sableng 212 yang akan tayang di seluruh bioskop Tanah Air mulai tanggal 30 Agustus. Film ini spesial jangan sampai tidak nonton, karena Lifelike Pictures bekerja sama dengan 20th Century Fox.
Selain itu, hadirnya hero Wiro Sableng di AOV juga berkat dukungan dari Caravan Studio, Tencent Timi Studio, Garena Indonesia dan pihak-pihak lainnya - proses pembuatan hero ini telah memakan waktu kurang lebih enam bulan. Vino G Bastian, pemeran utama dari film Wiro Sableng 212, juga ikut berpartisipasi dalam pembuatan hero Wiro Sableng.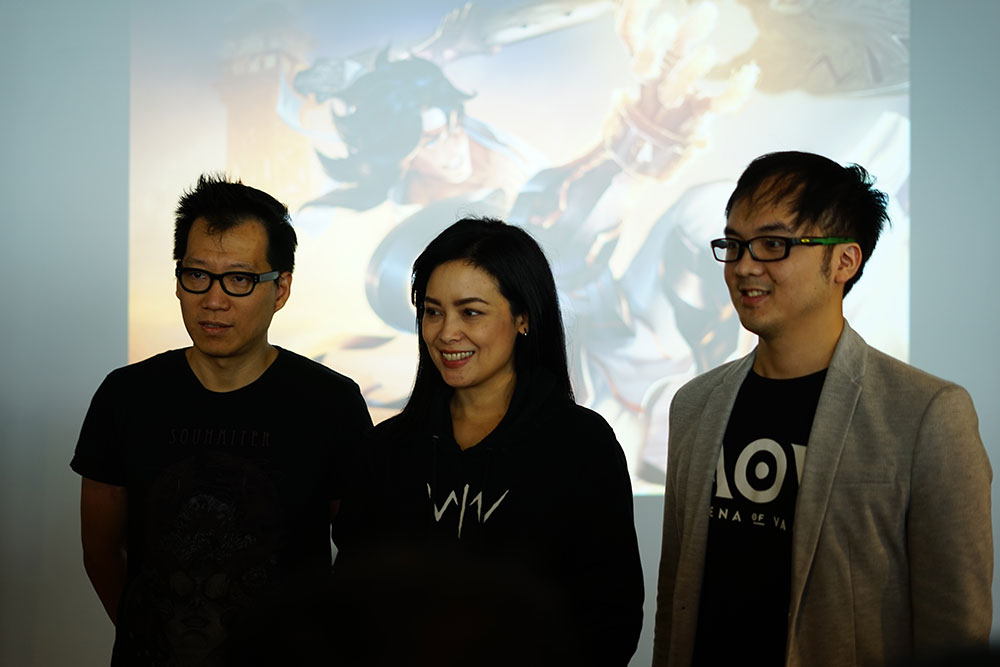 Karakter Wiro Sableng sendiri adalah tokoh fiksi dari serial novel karya Bastian Tito. Serial ini telah diadaptasi dalam sinetron Indonesia dari tahun 1994 hingga 2002 dan juga diangkat menjadi film pada tahun 1988 dan 1989.
Bicara soal Wiro Sableng sudah, lalu bagaimana kabar tim Indonesia yang sedang mengikuti gelaran AoV World Cup 2018 di Los Angeles, Amerika Serikat?
Tim AoV Indonesia dan Rencana Garena AoV Indonesia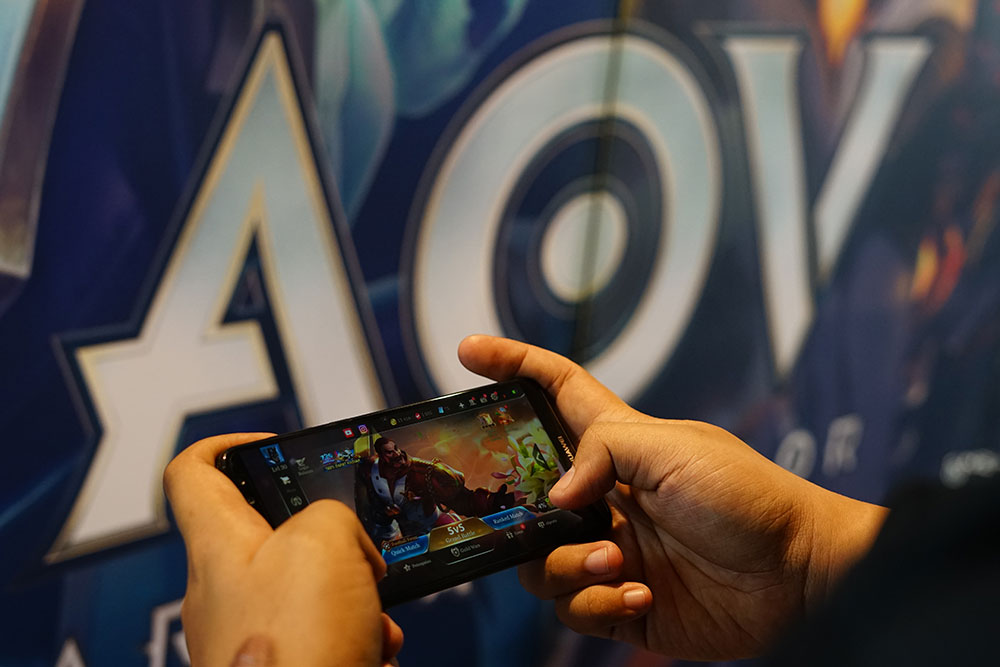 AoV World Cup (AWC) 2018 sendiri diikuti oleh 12 tim terbaik AoV yang berasal dari 9 negara, termasuk Indonesia, Taiwan, Taiwan Wildcard, China, Thailand, Thailand Wildcard, Vietnam, Filipina, Korea Selatan, Eropa, Amerika Utara, dan Amerika Selatan.
Mereka akan bertarung memperebutkan gelar juara dunia AoV dan hadiah uang tunai dengan total sebesar US$550.000 atau sekitar Rp7,5 miliar. Sayangnya, pada gelaran tersebut tim Indonesia menelan kekalahan.
Melihat kekalahan tim Indonesia di AWC 2018, ada dua hal yang ingin Garena AoV Indonesia lakukan.
"Pertama kita ingin mengundang pakar dari negara-negara lain, terutama dari Korea - karena di sana eSport sudah sangat maju untuk sharing dari segi taktik dan juga strateginya." Ujar Hans Saleh selaku Product Manager AoV Indonesia.
"Kedua, kita ingin mengundang tim-tim dari negara lain untuk latih tanding dengan tim-tim Indonesia," tambahnya.
Final AWC 2018 akan berlangsung pada tanggal 29 Juli 2018 dan jangan lupa untuk login tersebut karena ada event-event spesial dan ada skin lokal gratis Xenial Garuda.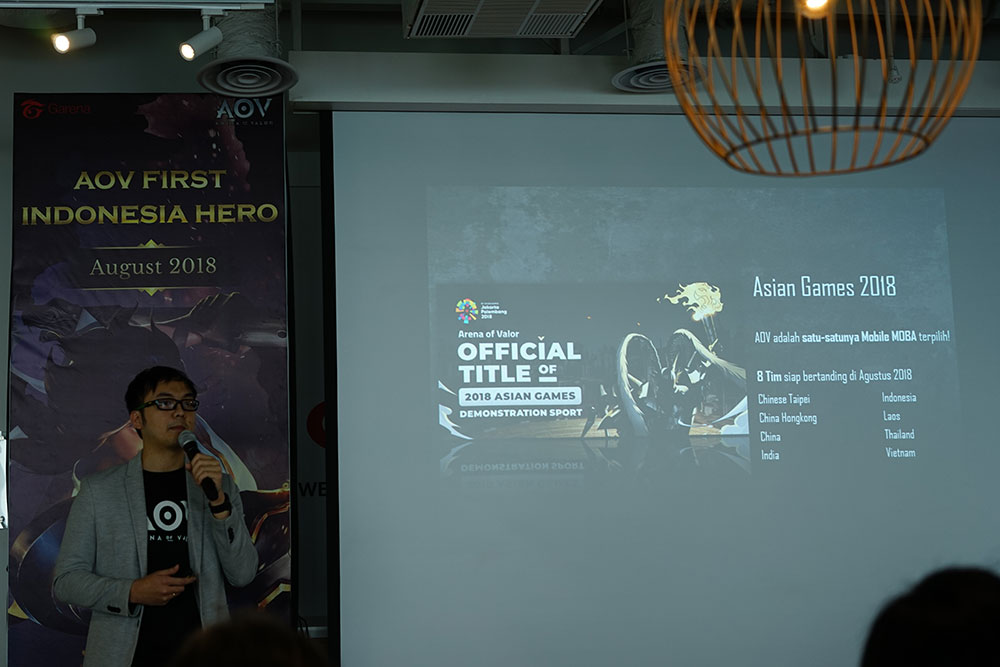 Untuk diketahui, Arena of Valor adalah satu-satunya game mobile yang terpilih sebagai olahraga demonstrasi resmi untuk Asian Games 2018.
Ada delapan tim yang akan bertanding yaitu Chinese Tipe, China Hongkong, China, India, Laos, Thailand, Vietnam, dan tentu saja Indonesia.
Are you sure to continue this transaction?
processing your transaction....